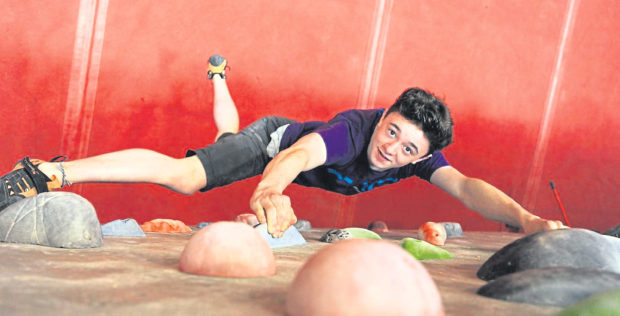 When Scottish and British climbing champion Max Milne would disappear as a little boy his mum Catherine would instinctively look up.
Lo and behold, her little boy would inevitably be found up a tree!
Since then, Max has faced many hurdles and stumbling blocks in his short life.
And none more so, than when he was only 10, his beloved mum passed away at the age of 45 with unspecified cancer.
Max's dad Alan, 63, who works as a driving instructor, said: "Catherine never wanted to wrap Max up in cotton wool. She would always encourage him to have fun, but to also be sensible and safe at the same time."
Catherine easily understood her son's sense of adventure. She was born with it, too.
Since the sad loss of his wife, Alan has single-handedly raised Max and his twin sister Rachel, now 17, on his own.
Four years ago, Max was chosen to represent Team GB. Alan had to work six-and-a-half days a week to try to meet Max's travel and accommodation costs in his pursuit to fulfil his dream of representing Great Britain in the 2020 Tokyo Olympics.
Alan, who works for U Drive and lives in Altens, said: "So far this year Max has travelled abroad to compete in Germany, Bulgaria, Russia and Belgium, but he also regularly competes all over the UK, too.
"I am very proud of Max and want him to have every opportunity in life. That is why I work all the hours I can."
---
---
Rachel, Max's elder twin sister by minutes, attends Lochside Academy and is fully supportive of her brother.
But then, she is pretty remarkable too.
Only last year, Rachel, chose to have all her beautiful hair cut off and she donated it to the Little Princess Trust Charity.
She raised £1,300 but instead of putting it in to the "Team Max" fund, she gave the money to Roxburghe House, by way of a thank you for the kindness and care her mum had received.
According to Alan, Max lives and breathes climbing.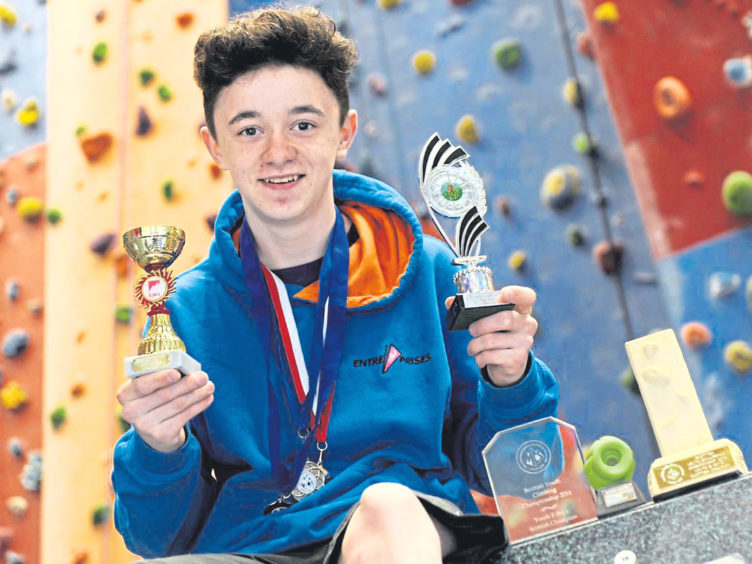 When he isn't competing he can be found at his second home, Transition Extreme, seven days a week.
"I took him to Transition Extreme when he was 10, it was just before his mum died," added Alan. "The head coach came up and asked me how long Max had been climbing and I told him this was his first go. "
Immediately realising Max's potential, coach Yohanas gave Max a free two-hour tutorial session and knew straight away he had a star in the making.
"Within six months I was competing and made it through to the British finals," said Max.
In between training, Max still attends Lochside Academy on a part-time basis.
This remarkable young man, who is dyslexic, was pleased as punch when he received his exam results… gaining both an A for English and an A for Health and Food Technology.
Ironically, he only received a B for PE!
"I haven't stopped laughing about it since," chuckled Max.
"I am really proud of myself for getting two As. The less said about the B for PE the better."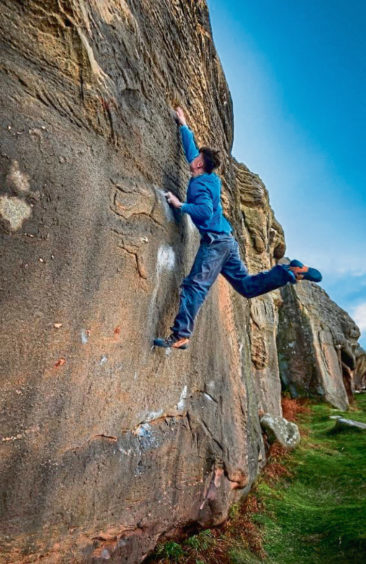 Max can't even dare to dream the dream of standing on the podium in two years' time when climbing makes its Olympic debut.
"When I think about the possibilities, my mind just goes blank, honestly words fail me," he confided.
"All I know is I have always been determined and even as a small kid would dream of competing in the Olympics."
A reflection of his determination was in the hours spent in the back garden with his tape measure to measure his long jump, aiming for Olympic success before he had set his heart on climbing.
"I still have to achieve wins in Europe and on an international level first, but once I do, then with everything crossed, I will pray I get selected for Tokyo 2020.
"It's my dream. I'd love to take home the gold medal for Great Britain and Aberdeen. I know my mum is proud of me anyway, but wouldn't it be something if it actually came true?"
If you would like to sponsor Max you can email him on maxmilne2@hotmail.co.uk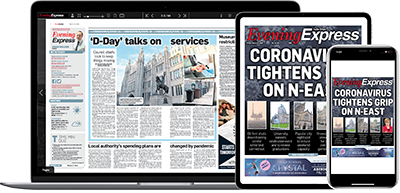 Help support quality local journalism … become a digital subscriber to the Evening Express
For as little as £5.99 a month you can access all of our content, including Premium articles.
Subscribe