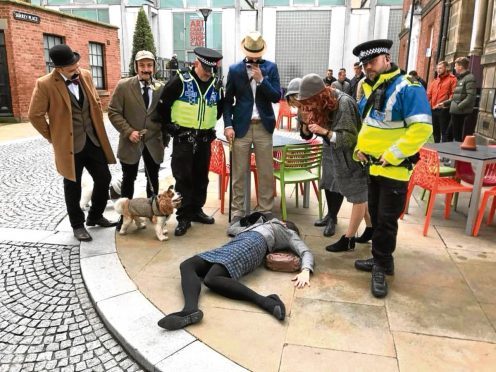 Aberdeen city centre is to turn into a real life interactive Cluedo board next year.
A live murder mystery game – dubbed a cross between the classic board game and Pokemon Go – is poised to come to the Granite City in February with more than 1,200 people pre-registered for the event.
Organised by Bedfordshire company Cluedupp, the firm has held events all over the UK but it is the first time it has come to Aberdeen.
Teams of up to six people will race against each other to solve the murder of a notorious nightclub owner.
It involves people scouring the city centre meeting virtual witnesses via a smartphone app.
Owner of Cluedupp Tref Griffiths said he was looking forward to coming to the Granite City.
He said: "We have done events all over the UK, around 50 so far, since we started doing these in January this year.
"Scotland has been great to us and we have done one in Glasgow and two in Edinburgh previously so we decided to try Aberdeen.
"What we have found is the numbers interested in the event via our social media completely outstrip those for the Glasgow and Edinburgh events so we are really excited about coming to Aberdeen. People should expect a cross between Pokemon Go and Cluedo.
"While it isn't fully augmented reality, once people reach a certain destination the witness will pop up on their phone and interact with them giving clues and a witness statement."
Tref added that more than 20,000 people had taken part in events this year and that they had already got 200 teams pre-registered before tickets had even gone on sale. The murder mystery is set to take place on Saturday, February 10.
Tref said: "Our researchers are still looking into different routes we can use in the city to capture all the quirks and sights it has to offer. We also encourage people to dress up to take part as it has made a great spectacle at other events.
"There will also be prizes for best fancy dress and for best junior detective."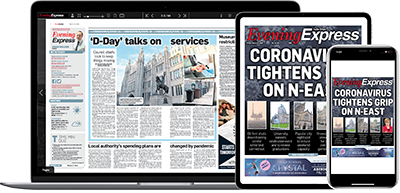 Help support quality local journalism … become a digital subscriber to the Evening Express
For as little as £5.99 a month you can access all of our content, including Premium articles.
Subscribe