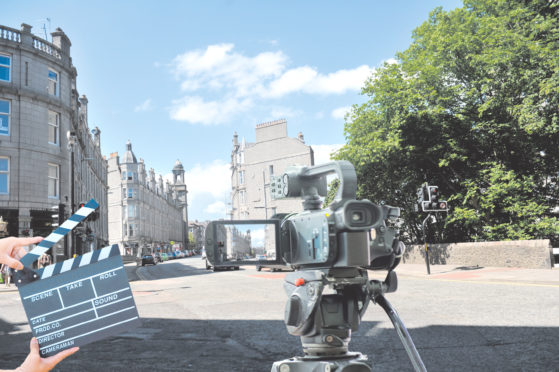 Parts of Aberdeen city centre are to be closed off today as cameras roll on a new movie starring Peterhead's Peter Mullan.
Crews will be shooting the "high-concept" thriller Marionette on Rosemount Viaduct, Skene Street and Summer Street.
Springfield Avenue and Craigiebuckler Avenue in the west end of the city will also face parking restrictions as actors and technicians take over a house to film interiors for the movie.
Last month it was announced Mullan, 58, would be returning to his native north-east for the film, which is directed by Elbert van Strien and co-stars The Thick of It actress Rebecca Front.
Plot details are being kept under wraps, but it involves a therapist, played by Dutch actress Thekla Reuten, who loses her grip on reality when a 10-year-old boy claims he can control her future.
Principal photography started last month in Luxembourg but has now moved to Scotland.
In a letter to residents in the Rosemount area, the film's unit manager Paul McCluskey apologised in advance for any disruption caused by the crew.
He said: "It is our intention to film several scenes on the above-mentioned streets and as such have asked for some road closures and car clearances.
"I would like to take this opportunity to apologise in advance for any inconvenience filming may cause, but, in turn, hope that you will be able to accommodate us on this occasion.
"Please be assured that it is our intention to cause the least possible impact to your day-to-day lives as possible."
Councillor Martin Greig, who represents the Craigiebuckler area, said: "It is good to have this special activity in our area.
"It is reassuring that the company is making efforts to minimise the impact of its presence when they are carrying out the filming activity.
"They have been trying to keep residents informed about what is happening."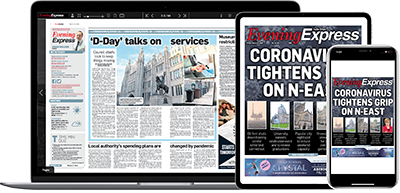 Help support quality local journalism … become a digital subscriber to the Evening Express
For as little as £5.99 a month you can access all of our content, including Premium articles.
Subscribe