Video: Aberdeen church lodges crypt plan for 2,000 skeletons
Plans to create a crypt for thousands of human remains inside an Aberdeen church have been lodged with the local authority.
In 2006, around 2,000 skeletal remains, including 930 full skeletons, were excavated in the East Kirk at St Nicholas Kirkyard, also known as the Mither Kirk.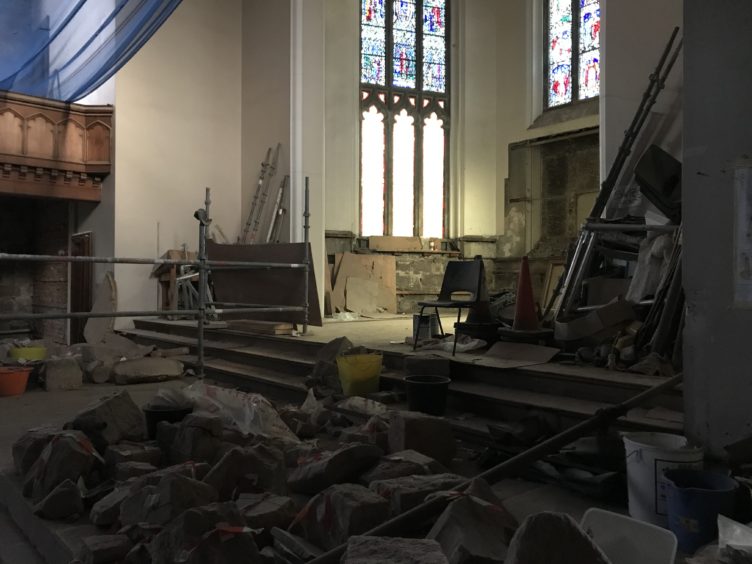 Now plans have been lodged to build a new crypt in the floor of the East Kirk so the bones can be reinterred.
The proposals form part of a wider redevelopment of the site, which will eventually see a total of four floors created.
The ambitious plans will cost around £5 million.
The OpenSpace Trust was established to transform the Mither Kirk into a new community space that will celebrate the Granite City's history.
It owns the East Kirk, while Aberdeen City Council owns the kirkyard and the Church of Scotland owns the West Kirk.
Arthur Winfield, project leader at the Openspace Trust, said: "Twelve years ago there was excavation work done and 2,000 skeletal remains were uncovered.
"We've been trying for a while to get the plans in place so we can reinter them."
---
---
The remains are housed by the council but there are no records of the people buried and any records that are held cannot be matched as the kirk has changed over the years.
Work cannot progress on the site until plans are approved by the council, after which money for the redevelopment will have to be sought.
Arthur said: "We are hoping before long there will be some key decisions made by the council. We've been working on it for a while, it's quite difficult."
City archaeologist Ali Cameron and a team of 100, including students, uncovered the bodies, some of which still had fingernails and hair.
Dating from the 1100s to the 18th Century, the remains had been buried on the site of the original church, which had then been expanded over the years.
They found the remains of 25 children close to the East Kirk with their graves marked with mussel shells.
Ali said: "We don't have a chance to dig inside churches very often.
"People would have spent a good amount of money to be buried inside the church.
"There's no other known example of this.
"It's thought that they were buried under the protection of the church, under the protection of St Nicholas but we can't confirm it.
"We looked at the bones and we found people who died from syphilis, tuberculosis and lots of injuries.
"Half of the children died before they were 15, 25% were before they were five."
For more information on the OpenSpace Trust, visit openspacetrust.org.uk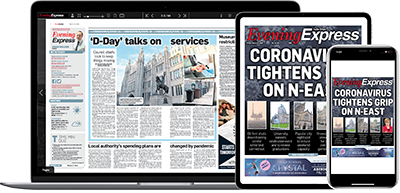 Help support quality local journalism … become a digital subscriber to the Evening Express
For as little as £5.99 a month you can access all of our content, including Premium articles.
Subscribe