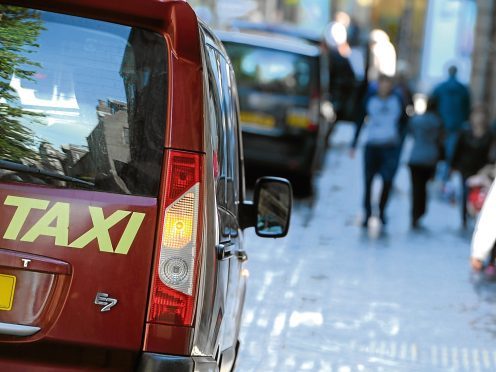 A campaign has been launched to reinstate a scheme to give disabled people cheaper taxi travel in Aberdeen
The Taxi Card Scheme, which was operated by Aberdeen City Council, gave disabled people a discount on their travel.
Eligible people could travel in taxis and get a discount which would be subsidised by the council.
But the scheme ceased in 2010 and disabled charity Future Choices is campaigning to bring it back.
David Forbes, chairman of the charity, said: "It was run by the council before then and then due to budget cuts it was taken away.
"It helped a lot of people city-wide.
"I think it's so important because times have changed for disabled people over the last couple of years due to welfare reform.
"People find themselves constrained to the house.
"It would help them so much getting to appointments and helping them see family and friends.
"It's going to enhance people's lives."
Mr Forbes said he thinks the climate is right now for the scheme to be re-introduced as disabled people are "more desperate" financially as a result of reforms.
He has contacted all the political groups on the council to ask if they will throw support behind his campaign.
The SNP, Liberal Democrat and Labour groups have all indicated they were open to discussing the scheme, with council leader Jenny Laing telling Mr Forbes she would speak to officers about the feasibility of its reintroduction.
Councillor Ian Yuill, group leader of the Liberal Democrat group, said he was up for discussing the scheme if it was "affordable and sustainable".
He added: "It comes down to resources and money but if there's a way that the scheme or something similar can be introduced we would be supportive.
"At this stage we don't have any costings but we're happy to look at it and discuss it."
Future Choices helps around 50 disabled people in Aberdeen by providing a weekly club for them to take part in a range of activities. Its also promotes social inclusion for disabled people in the city.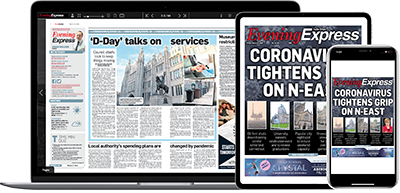 Help support quality local journalism … become a digital subscriber to the Evening Express
For as little as £5.99 a month you can access all of our content, including Premium articles.
Subscribe