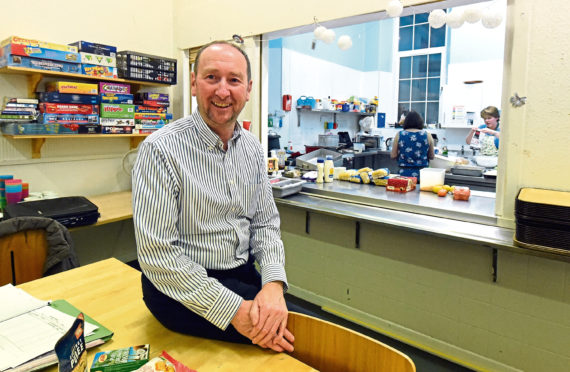 An Aberdeen charity has joined forces with 18 other organisations to present a plan to the Scottish Government calling for an end to rough sleeping.
Aberdeen Cyrenians is a member of the Everyone Home collective, which has agreed a 'triple-lock' of measures to protect the progress that has been made and underpin the next steps in preventing homelessness.
To help set out a way forward in local and national efforts to tackle homelessness, the organisations involved have set out a range of approaches they would like to see applied to homelessness.
They want to see homelessness prevention prioritised, with as much housing capacity created as possible as well as a long-term commitment to increase the supply of homes for social rent.
The groups also want to permanently prevent a return to previous levels of rough sleeping in all areas and ensure there are no avoidable evictions or threats of illegal evictions.
---
---
Mike Burns, chief executive of Aberdeen Cyrenians, said: "With the dedication of staff and generosity of the public, we have continued to offer support to people but we must keep the best of what we have learned.
"The crisis has accelerated innovation. For example, we have been engaging with vulnerable people digitally and seen new ways of delivering drug treatment and rapid intervention to prevent rough sleeping.
"Let's make sure we exit this first stage of the pandemic with a better response to homelessness, this plan sets out how we can start to achieve that."
The collective will also present a framework for offering support and guidance to local authorities, private landlords, tenants, housing associations as well as a framework to support rapid scaling of Housing First across all areas in Scotland.
A Scottish Government spokeswoman said: "We have provided around £700,000 to third sector organisations to enable them to acquire emergency hotel accommodation for people experiencing, or at risk of experiencing, homelessness.
"This includes rough sleepers and people with no recourse to public funds, such as destitute asylum seekers.
"Thanks to a rapid and co-ordinated response, hundreds of people previously sleeping rough or in unsuitable B&Bs or night shelters are now being supported in hotels or other self-contained accommodation. Outreach services are reporting that there are no more than 30 people sleeping rough across Scotland.
"This will continue in Scotland, however settled accommodation with the correct support measures continues to be the best way of solving homelessness in the longer term. Rapid rehousing is the key to getting anyone experiencing homelessness into settled accommodation and remains the focus of the Scottish Government.
"Scotland is leading the way in delivering affordable housing across the UK with more than 91,000 affordable homes delivered since 2007. More than 63,000 were for social rent, including 13,420 council homes. We will continue to work with partners across the housing sector so the affordable housing programme can be progressed as soon as it is safe for housebuilding to resume.
"In addition, to ensure that no-one faces eviction during the outbreak, we took action through the Coronavirus (Scotland) Act 2020 to protect tenants against eviction action for up to six months.
"The pandemic has shown what we can do if we work together to address social issues. It has been challenging and will remain so but we are determined to ensure everyone has a secure and settled home once the crisis ends."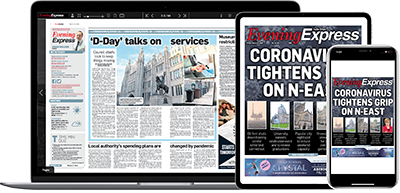 Help support quality local journalism … become a digital subscriber to the Evening Express
For as little as £5.99 a month you can access all of our content, including Premium articles.
Subscribe