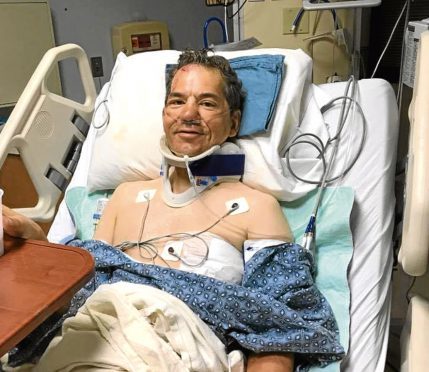 An Aberdeen man has been left seriously injured after being struck by a vehicle during a cycling challenge in the United States.
Alan Corsie was in the middle of a six-week adventure travelling 3,000 miles between San Diego in California and St Augustine in Florida.
The 55-year-old, who was attempting to raise £3,000 for Alzheimer's Scotland, didn't regain consciousness for 24 hours after Saturday's crash and he is currently being treated in a Florida intensive care unit.
The dad-of-three, who now lives in Kinross, had set out on his challenge across the US on October 1.
Alan's daughter Abigail today told the Evening Express her dad felt he was lucky to be alive.
The 23-year-old said: "He is still in intensive care and in a lot of pain but I haven't managed to speak to him over the phone but I have been messaging him.
"He was struck by a car from behind that knocked him out instantly.
"Dad had just entered Florida, the final stage of the tour and he's currently in the Tallahassee hospital. His riding partner who was with him said it was a really bad accident and there was a lot of blood. He broke both his ankles and I was told they were compound fractures so the bone was also sticking out.
"A state trooper was close by and managed to give him emergency first aid. He was able to help with the bleeding.
"He could have lost a lot of blood, I'm really glad he's alive.
"We are not sure when he might get home at the moment as he'll be in hospital for a while as there can be complications with flying with a collapsed lung."
Abigail added that her dad's girlfriend, Sarah Price, was set to fly out tomorrow to meet him.
She said: "We have had hundreds of messages of support from family, friends and even people we don't know. My dad was looking to raise £3,000 and he has now raised £3,300 and this has given him some comfort but he knows it could have been a lot worse."
The challenge saw Alan cycling between six-to-eight hours a day, and he needed to cover an average distance of 85 miles a day to complete the challenge in six weeks.
Three family members of Alan's have been struck by Alzheimer's including his mum, gran and uncle.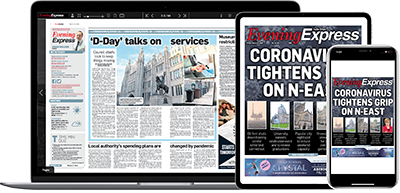 Help support quality local journalism … become a digital subscriber to the Evening Express
For as little as £5.99 a month you can access all of our content, including Premium articles.
Subscribe