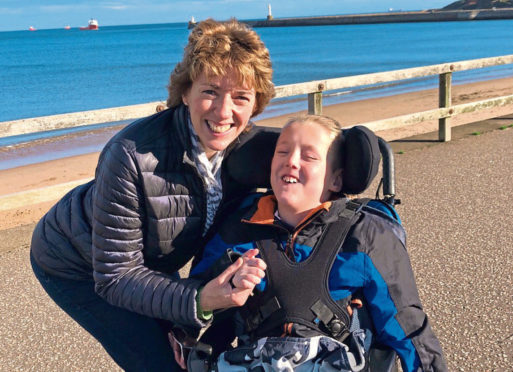 Building a specially designed centre for children with complex disabilities and life-limiting conditions has always been a dream for a north-east charity's founder.
Tracy Johnstone, chairwoman of Charlie House, said the organisation was created in the wake of a personal tragedy.
Ten years ago she gave birth to twins Louis and Eva at only 24 weeks.
Tragically, Eva passed away the day after her birth, and Louis has since been diagnosed with severe quadriplegic cerebral palsy, severe dystonia, chronic lung disease and spina bifida occulta.
Charlie House was officially founded in 2011 after Tracy struggled to find the support she needed and realised that specialised services for families like hers could not be found close to home.
Tracy, who is married to Craig and also has an older son called Ellis, said: "The first couple of years were particularly difficult. We spent a lot of time in hospital with Louis and when we did get him home we were just overwhelmed with the realisation of what we actually had to do for this small and precious bundle with very complicated needs.
"He came home with a variety of medications, a feeding tube, oxygen and had pulled himself through several major operations.
"We were told we needed respite and support but unfortunately, due to the complexity of Louis' needs, there was nothing available locally – we tried everywhere."
Tracy and Craig were referred to the social work department where they were handed a huge booklet, but there was nothing in it that was helpful or applied to Louis.
Tracy said: "Your child is either too old, too young, or it doesn't apply. It can actually be quite overwhelming.
"We did find out there was a facility in Kinross, but why haven't we got one of those places here?"
On returning from the trip to the other facility, the dream to support families in the north-east was born.
Tracy said: "It just happened from there, because when we were in hospital we met a lot of families.
"It's two hours to get there, but the children are so complex that it can take a lot longer.
"It takes two hours from Aberdeen, but if your child has a seizure, you have to intervene.
"It takes one of my friends four hours to get there because they have to keep stopping."
Charlie House is an essential support network for many families in the north-east.
The Big Build Appeal, which is supported by the Evening Express, is trying to raise £8 million to create an eight-bedroom facility in the grounds of Aberdeen's Woodend Hospital.
It will have a range of different facilities designed to support children with complex disabilities or life-limiting conditions and their families.
As well as equipment and respite, it will continue to provide support to families.
Tracy said: "Some of the families really do close themselves off. There's about 1,500 children in the north-east that need various levels of support.
"A lot of support is great but a lot of these families need respite as well. I'm just a very determined person."
Since April 2017, Charlie House has supported 86 children and their families, and runs a number of activities including short breaks away.
---
---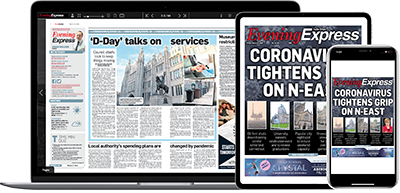 Help support quality local journalism … become a digital subscriber to the Evening Express
For as little as £5.99 a month you can access all of our content, including Premium articles.
Subscribe