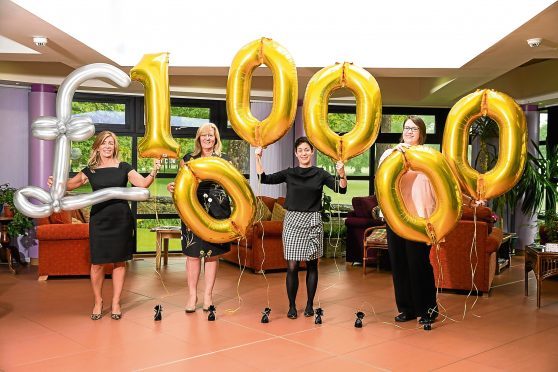 An Aberdeen cancer charity has secured a six-figure funding boost from a wealth management firm to enhance and develop support and wellbeing services for the community.
CLAN Cancer Support received £100,000 from the St James's Place Foundation, as part of its 25th anniversary celebrations.
The money will help pay to improve and expand the charity's provision for anyone affected by cancer.
The funds were awarded after a successful application and presentation to the foundation, and will let CLAN provide more of its current wellbeing support services, diversify complementary therapies and increase its existing therapeutic services.
The charity supports approximately 3,000 people affected by cancer each year throughout North-east Scotland, Moray, Orkney and Shetland.
Shona MacAskill, chartered financial planner at Gary Walker & Co. Wealth Management, a senior representative of St James's Place Wealth Management, said: "We have a long-standing relationship with CLAN, having previously awarded funding to the organisation in 2010. I am thrilled we are in a position to continue this support."