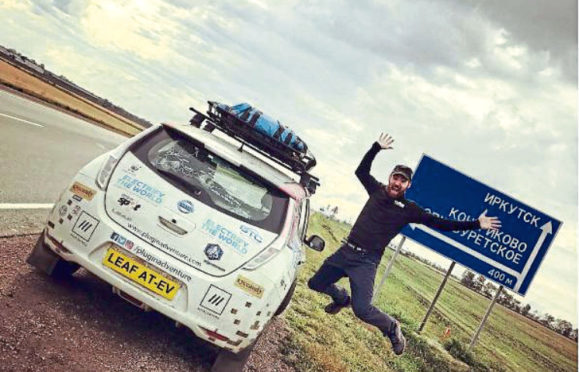 A north-east campaigner is hoping to smash a world record later this month when he gets on his bike.
Chris Ramsey and his wife Julie became the first people to complete the Mongol Rally in an electric car for three months last year, driving 10,000 miles from Aberdeen to Siberia.
Now 41-year-old Chris is embarking on another challenge – this time on home turf.
Chris, of Bridge of Don, will attempt to break the world record for the furthest distance travelled on an electric bike in 12 hours, at Grampian Transport Museum's race track in Alford next Sunday.
The environmental campaigner said his adventures aim to encourage drivers to ditch their petrol and diesel-powered cars in favour of electric cars and bikes.
He runs Plug In Adventures and had followers gripped with online updates of his drive to Siberia – which relied on the kindness of strangers to charge up the Nissan Leaf car in countries such as Azerbaijan and Kazakhstan.
Chris said: "My adventures and challenges are not publicity stunts – they are aimed at helping the public better understand the capabilities of this technology.
"I am a passionate advocate of sustainable transport.
"I live and breathe it every day myself, having an electric car and solar panels fitted to my home."
The current record is in the hands of Prasad Erande, who cycled 110.6 miles in 12 hours in Maharashtra, India, in 2016.
Chris said it will be tough to beat that.
"When you start to factor in wind resistance, riding positions and standard grippy tyres, cycling this distance starts to look a lot more challenging," Chris added.
"The team and I have worked hard to put everything in place and I cannot wait to get pedalling.
"The popularity of electric bikes has been growing year on year.
"They are a good alternative to a push bike, especially if your route includes hills is more than five miles long, or if you would like an extra boost on the road.
"By tackling this world record, I am aiming to demonstrate to the public just how capable electric bikes are.
"You do not need to be a hardcore cyclist to use one for your daily commute.
"Switching your combustion engine vehicle for an ebike to travel into the city, or to and from work, will not only help increase your fitness but also help Scotland reduce emissions within our cities, towns and villages.
"Making the air we breathe in our country much cleaner helps the general public be healthier as a whole."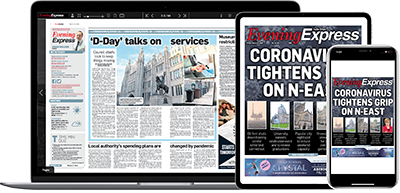 Help support quality local journalism … become a digital subscriber to the Evening Express
For as little as £5.99 a month you can access all of our content, including Premium articles.
Subscribe