Aberdeen businesses today said they were positive about this year's Christmas Village, which the Evening Express yesterday revealed would double in size.
The event will now see fairground rides on both Broad Street and Upperkirkgate to the junction at Flourmill Lane.
Starting on November 22 and running until Hogmanay, the village will feature a Santa Express train for the first time.
Businesses said they hope the event will drum up visitors to the area.
Pat Gardiner, manager of Andrew Begg shoe shop on Upperkirkgate, said: "It will be good for bringing people back to the area.
"It's been a long time since there's been anything like this."
Tommy Houghton, part owner of independent eatery Pig's Wings on Upperkirkgate, added: "I'm happy that it's happening on our doorstep – anything that brings people back can only be a good thing."
And Scott Galloway, manager of Games Workshop, hoped the increase in size of the event would herald an increase in numbers of people visiting.
He said: "It wasn't that busy last year but hopefully if it's bigger then people will come back.
"If there's more reasons to come here then that can only be positive."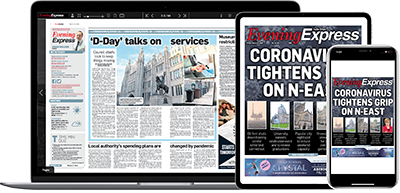 Help support quality local journalism … become a digital subscriber to the Evening Express
For as little as £5.99 a month you can access all of our content, including Premium articles.
Subscribe