Striking Aberdeen bus drivers say they are "resilient in their fight" as industrial action continues today.
Trade union Unite is currently in a pay dispute with First Bus over drivers' contracts.
Bus drivers were brought up from the North of England to support the transport firm during the first day of strike action on Friday.
The bus operator has confirmed services were expected to run to a revised table today, Wednesday and Friday and then for a week from March 25 until March 31.
Willie Wallace, Unite regional officer, said union members responded in "great numbers" to the first day of strike action on Friday.
He added: "Our members are resilient in their fight and have shown First how strongly they feel against these cuts.
"Management did attempt to run a token service on Friday but this had little impact."
Mr Wallace said talks took place between Unite and First on Friday but these broke down without agreement.
"We have offered to go to ACAS in an attempt to resolve the dispute but management have yet to respond."
The union previously said "no real offer" was put on the table during Friday's meeting so action would continue to take place throughout this week as planned.
David Phillips, First operations director, said it managed to deliver a service to 60% of its network on Friday, on a reduced frequency timetable and added the meeting on Friday was "useful" but "regrettably" they did not reach an agreement.
Striking lecturers at the University of Aberdeen made their way to the First Bus depot on King Street on Friday to show their solidarity with the drivers.
Andrew Jarvis, managing director for First Aberdeen, said: "I am disappointed union representatives and their members are taking further industrial action which will inevitably impact on some of our customers.
"However, I would like to reassure all customers that regardless of this industrial action at the King Street depot, we have published plans outlining the minimum service level we intend to run, but with every effort being made to improve on these frequencies.
"We advise our customers to keep checking our website and our Twitter feed (@FirstAberdeen) for further details.
"I would like to thank our customers for their patience and understanding during this time.
"We are operating in a very challenging economic climate and we urge our Unite the Union colleagues to meet with us again, in order that we can find a solution."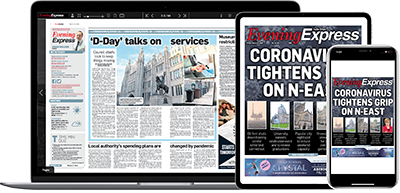 Help support quality local journalism … become a digital subscriber to the Evening Express
For as little as £5.99 a month you can access all of our content, including Premium articles.
Subscribe