Last week council officers laid out a raft of potential savings and cuts – many of which did not come to pass.
At the time it was stressed that the options were simply to give councillors flexibility in setting the budget and not all would necessarily be selected.
As a result, many that were mentioned last week did not feature in yesterday's approved budget.
These included:
Increase cost of residential parking permit – raising £1,985,000
Closure of public toilet facilities – saving £280,000
Increase of garden waste charge – raising £175,000
Reduction in brightness of streetlights – saving £15,000
Reduction in grounds maintenance at schools, cemeteries and rural roads – saving £367,000
Removal of non-statutory transport to schools – saving £517,000
Price of school meals increased – raising £300,000
Instrumental music tuition in schools cut – saving £733,000
Closure of four community libraries – saving £195,000
Reduce VisitAberdeenshire funding – saving £60,000
Reduced spending on public parks – saving £40,000
Reduce number of litter bins on streets – saving £60,000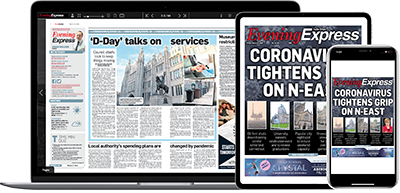 Help support quality local journalism … become a digital subscriber to the Evening Express
For as little as £5.99 a month you can access all of our content, including Premium articles.
Subscribe