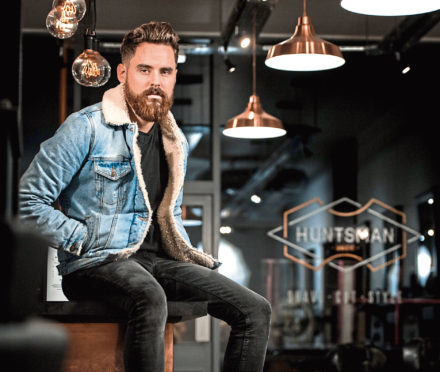 Luxury gents barber Huntsman, which entered this year's Retailer Awards, was founded on the principle of offering superior customer service.
Kyle Ross, founder of Huntsman, hopes his male grooming salon will be named the best of the best in a brand new category, Hair Salon of the Year.
Kyle said: "After a difficult few years, now it is a really exciting time for Aberdeen.
"And it is fantastic that we have a ceremony like the Evening Express Retailer Awards to recognise the local and national businesses at the heart of our community.
"While many of the big names we're used to seeing on Union Street have moved on, what is rapidly emerging in their place is a range of vibrant, diverse and creative local businesses which believe in our city.
"The competition for these awards will be tough but that is testament to the positive change we're seeing in our city centre."
The Retailer Awards come at an exciting time for Huntsman, which is located in the West End of Aberdeen city centre. Kyle aims to establish his salon as a recognised high street brand across the UK.
And on the back of styling at London Fashion Week earlier this year and being named the Best Barber UK 2017 at the International Barber Awards in Germany, it is the right time to expand Huntsman beyond Aberdeen.
Kyle added: "Further salons are planned across two additional UK cities over the next year and winning the Evening Express Retailer of the Year Award would give us a huge momentum as we make these exciting first steps outside our home city."
Former Ellon Academy pupil Kyle suggested Huntsman goes "far beyond just a haircut".
Kyle, who would describe his salon as "a new breed," said: "We advise, cut and teach our clients to maintain their style at home.
"While Huntsman offers all of the reborn vintage barbering services such as fades and hot towel shaving, it also offers all the services found in a unisex salon including hair colouring, eyebrow waxing, perming and chemical straightening – all in surroundings designed for the contemporary man."
The deadline for entries for the Evening Express Retailer Awards 2018 is on Sunday.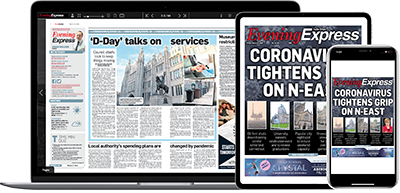 Help support quality local journalism … become a digital subscriber to the Evening Express
For as little as £5.99 a month you can access all of our content, including Premium articles.
Subscribe