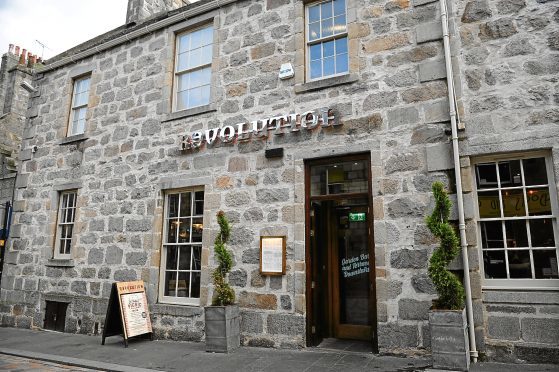 An Aberdeen city centre bar has become the latest to apply for an extension to its opening hours.
Revolution has applied to stay open until 2am at weekends instead of its current 1am closing time.
This follows a move by several bars and clubs in March to keep their doors open later at weekends.
It is understood the additional hour is sought to allow customers to enjoy an extra hour of live music, in particular live percussion bands.
In a letter to the licensing board, Chief Constable Philip Gormley, writing on behalf of Police Scotland, said the force had objected to "very similar applications" in March 2017.
He added it had provided "ample detailed evidence" that demonstrated the longer and later licensed premises are open, the higher the likelihood of antisocial behaviour, violence and disorder.
The NHS has also objected to the move and said the restriction of trading hours for licensed venues has been found to limit the availability of alcohol after midnight.
Dr Tara Shivaji, consultant in public health, said: "Policy measures targeting the physical availability of alcohol are one of the most effective ways to reduce alcohol-related harm.
"Since 1997, a five fold increase in the rates of hospital stays as a result of the harmful use of alcohol has been recorded for Aberdeen City Council residents."
Members of the city council's licensing board voted in favour of allowing the Queen Vic, Soul and McGinty's Meal and Ale to stay open until 2am.
But an application for Babylon to extend its hours was refused and, as a result, a similar application for The College bar was withdrawn.
The proposal sought permission to extend the opening hours on Fridays and Saturdays from 3am to 4am.
Members of the licensing board were to consider the application at their meeting today.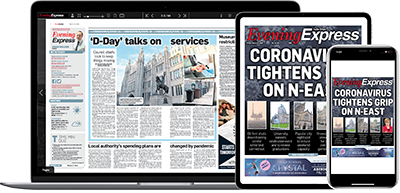 Help support quality local journalism … become a digital subscriber to the Evening Express
For as little as £5.99 a month you can access all of our content, including Premium articles.
Subscribe