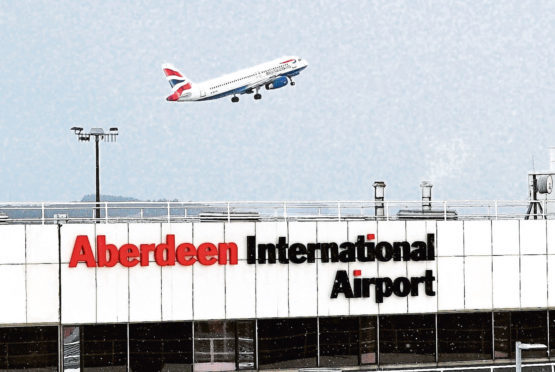 Airport chiefs are to host a consultation to gather views on noise caused by aircraft.
Aberdeen International Airport will meet members of the public, local authorities and others as part of the study, which will help develop proposed measures to "manage and mitigate" the impact of flight-related noise.
Lord Provost Barney Crockett, who represents the Dyce, Bucksburn and Danestone ward, said: "I think the community has always had views on noise issues, but there have been exciting developments at the airport and I expect most people will be keen to take part in the consultation."
Local communities are invited to provide their views on the Draft Noise Action Plan during the six-week public consultation which will close on November 9.
Airports are required to update noise action plans every five years and, once finalised, the new plan will cover airport operations up until 2023.
Secretary of Dyce and Stoneywood Community Council Dr Bill Harrison said: "We will certainly be making our own submission in due course.
"Though we appreciate the airport is engaging with the local community, we have submitted to previous noise action plans before and have not seen much change."
The travel hub said it has already made "significant progress in tackling aircraft noise", and has a "comprehensive package" of measures in place.
Roger Hunt, chief HR and development director at AGS Airports Ltd, which owns Aberdeen International Airport, said: "The airport plays a vital role in supporting the economy of the north-east and we are committed to ensuring it continues to do so in a responsible and sustainable manner.
"Through talking to our local communities we know that airport-related noise is an important issue for some. This consultation will provide people with the opportunity to share their views on the range of measures we have and will be putting in place to help manage the effects of noise.
"We want to strike the right balance between growing in a responsible manner while enhancing the undoubted economic and social benefits of the airport."
Recently plans were withdrawn to build flats and a shop near Aberdeen airport due to concerns about noise. The plans, submitted by Colin Forbes, asked for permission to build four flats over two storeys but were rejected due to "numerous and extremely intrusive" noise emissions.
Details of the draft Noise Action Plan, where people can find information about how to contribute feedback by email or post, can be viewed on Aberdeen International Airport's website at bit.ly/2xXEuTH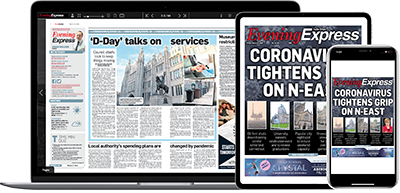 Help support quality local journalism … become a digital subscriber to the Evening Express
For as little as £5.99 a month you can access all of our content, including Premium articles.
Subscribe