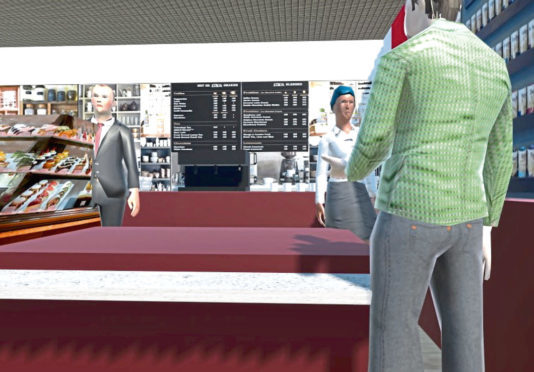 Aberdeen airport is seeking volunteers to try out a new virtual reality app aimed at making travelling easier for customers with disabilities.
The airport has joined with disability charity Friendly Access, the School of Simulation and Visualisation at the Glasgow School of Art and 3D visualisation specialists Crag3D, to devise technology called iSenseVR.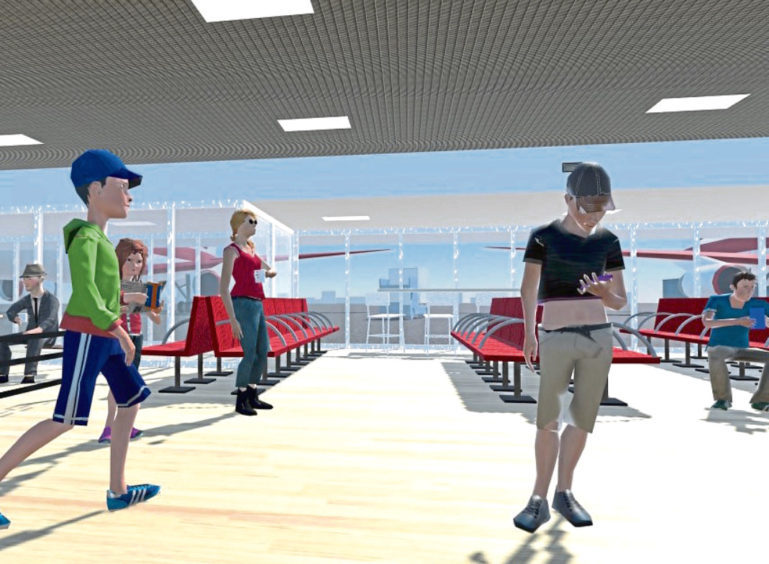 It is hoped the app, which will be used with a virtual reality headset, will help those who experience sensory difficulties in busy environments such as airports, shopping centres and other highly populated areas.
With the app and headset, the user will be able to decrease noise levels and numbers of people around them at stages of the airport travel process, such as check-in, boarding, at a cafe and on the aircraft itself.
Now in its final stages of development, the team is looking for 70 volunteers with hidden disabilities to register their interest in assisting with the research.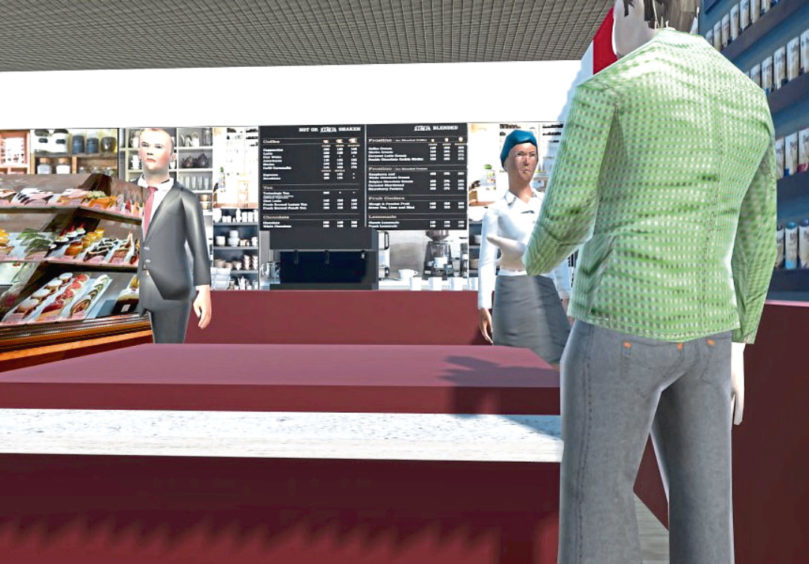 Chief executive of Friendly Access Glyn Morris said: "We are currently seeking approximately 70 individuals with hidden disabilities, aged 16 and over, living in the UK, to take part in our study.
"We're asking potential participants to use their own mobile phone and a virtual reality (VR) headset which we will supply.
"You will experience different environments and scenarios found in an airport using our VR app.
"We want to empower people living with hidden disabilities such as autism, learning disabilities and mental health issues to overcome their barriers in an airport environment."
---
---
Airport duty manager Fraser Bain added: "We're delighted to assist the team as we all have a common interest in making airport experiences as comfortable and as relaxing as possible."
The research involves around 20 minutes of app activity every three days over one-and-a-half months, along with a short questionnaire after each use.
Registrations can be done online at bit.ly/2MAh40z