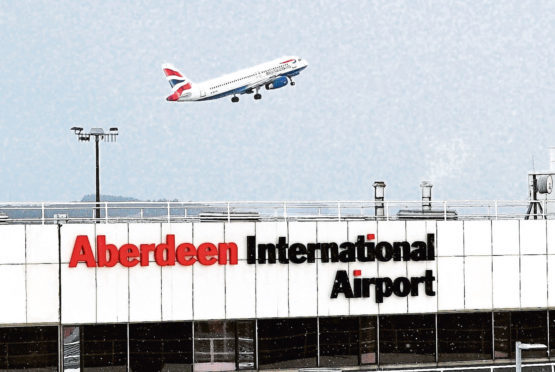 The latest phase in an airport's transformation project has been officially opened.
Aberdeen International Airport's Changing Places facility, found inside the departure lounge, aims to make life easier for those who find travel challenging and need support.
Included within the room is a height-adjustable bench, electronic hoist, non-slip floor and privacy screens. The facility can be accessed without the need for a key and is alarmed should any passengers require assistance.
---
---
The airport has been working with the community to improve accessibility and inclusiveness, and was given a "very good" rating in the CAA's most recent Accessibility Study.
Vicky Cruickshanks, an ambassador of Euan's Guide, a disabled access review website, helped open the facility alongside Phionna McInnes from Me Too Magazine!, the Aberdeen-based charity for children with additional support needs and a member of the Access Forum.
Phionna voiced her support of the airport's latest upgrade and she hopes it will help "reduce barriers".
Fraser Bain, airport duty manager, said: "This demonstrates our commitment towards creating a safe and welcoming environment for carers and passengers with disabilities to travel freely through the airport."