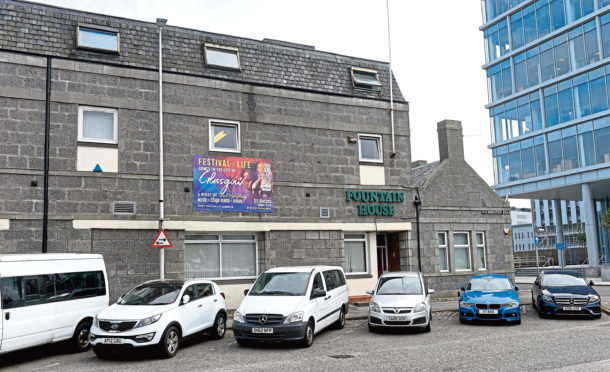 A report has said children attending an Aberdeen after school club were allowed to play in the sun without hats, sun cream or water, placing them at risk.
Monitors from the Care Inspectorate watchdog visited the Rising Light After School Club, at the Fountain House on Palmerston Road, Aberdeen, and their new report identifies concerns, including a staff shortage placing children at risk and a lack of interaction between staff and youngsters.
The service can look after up to 40 all year round.
Inspectors rated the service "weak" for care, support, environment, staffing, management and leadership – the second worst of six possible ratings.
"We observed children playing during an outing to a park on a hot day.
"The children were not protected from the sun," the report said.
It added: "No use was made of sun protection cream or hats.
"Children did not have access to a drink for a significant period of time.
"This could have led to children becoming sunburnt or becoming unwell."
Inspectors have recommended staff do more to speak with children. The report said: "Staff did not consistently interact positively with the children.
"At times there was positive engagement. On many occasions, however, engagement was minimal and staff failed to respond to individual children's need for attention.
"This meant children did not always feel included and the service did not consistently provide a nurturing environment."
The report said that, due to staff sickness, only one staff member was looking after the children.
"This potentially left children unsafe if the staff member had to respond to an emergency," said the report.
It added: "Having more than one staff member present also ensures an additional safeguard in relation to child protection."
One parent told inspectors: "I am really happy with service – great environment, great professionals. My child is always happy to be there."
The club's service provider Chris Gbeni said: "Since the inspection, we have been in dialogue with the Care Inspectorate and have addressed all the concerns they have raised.
"I want to reassure people that the problems identified were not perennial – they were experienced on one particular day when we were unfortunate with staff sickness.
"On particularly warm days, parents apply sun cream to their children and put hats on them.
"However, one child did not have sun cream on and that is why the inspectors raised this."
The report said the club has recently bought new equipment for the children.