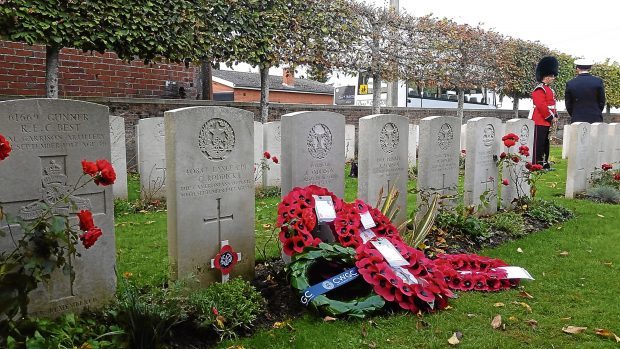 The funeral of a Gordon Highlander has taken place – more than 100 years after his death in World War 1.
Private John Anderson, from the 4th Battalion, has been laid to rest at a rededication ceremony in Belgium after his remains were finally identified.
The 20-year-old from Inverurie was killed by shell fire during the Second Battle of Ypres on May 28, 1915, less than eight months after he signed up for the North-east battalion.
His remains were originally buried in Birr Cross Roads Cemetery in Ypres as an Unknown Soldier.
His new resting place is now at the Commonwealth War Graves Commission's Blauwepoort Farm Cemetery in Belgium.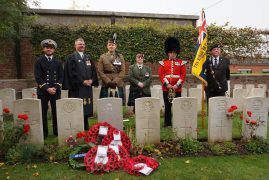 One of Pte Anderson's relatives today told of their pride – having only found out about the family connection days before the rededication ceremony.
In August, the Ministry of Defence's Joint Casualty and Compassionate Centre (JCCC) launched a nationwide appeal to trace his family.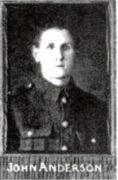 Kellyanne Wiseman, a great niece of the soldier, found out a few days before the dedication that she was related to him.
The 38-year-old, who lives in Bridge of Don, said: "Someone had got in touch with me through Facebook about him potentially being a relative.
"However, my dad, who was also a Gordon Highlander, died earlier this month so I never really got a chance to go through it and didn't think it was real. It wasn't until I got a letter from the MoD that I went and had another look at the message.
"My mum died when I was nine and I never really kept up with the Anderson side of the family, so to find out more about a family member has been really interesting.
"It has been really humbling to see the respect shown to my great uncle by everyone involved, even after all this time."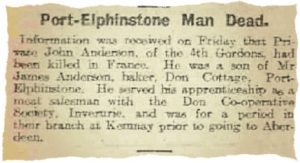 Before enlisting, John was a butcher with Don Co-operative Society.
After joining the Gordon Highlanders, he saw active service in France and Flanders in March 1915.
At the time of his death, he was in the area of Vlamrtinghe, West Ypres.
It was reported by a fellow soldier to his family that he was killed by shell fire while on the frontline near a small village called Hooge.
The rededication was held jointly with one for a Liverpool soldier, Rifleman William Dickinson Evans.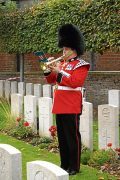 Sue Raftree, from the JCCC, said: "These brave World War 1 soldiers fought for their country to make our lives better. It is a privilege for the Joint Casualty and Compassionate Centre to have organised these two very fitting services to ensure that finally these two soldiers have their own named headstones."
Reverend Paul van Sittert, chaplain to the Highlanders, led the service with a new headstone provided by the CWGC.
Reverend Sittert said: "Lest we forget.
"Powerful words, and so much more for us that have been part of these rededication services where two previously unnamed soldiers have now been named.
"It is an incredible privilege and honour to have played a part.
"So many have paid the ultimate price, named and unnamed, yet their sacrifice will not be forgotten. We will remember them."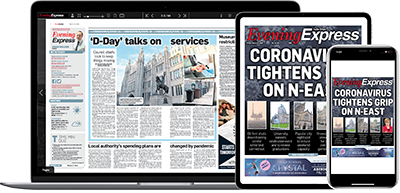 Help support quality local journalism … become a digital subscriber to the Evening Express
For as little as £5.99 a month you can access all of our content, including Premium articles.
Subscribe