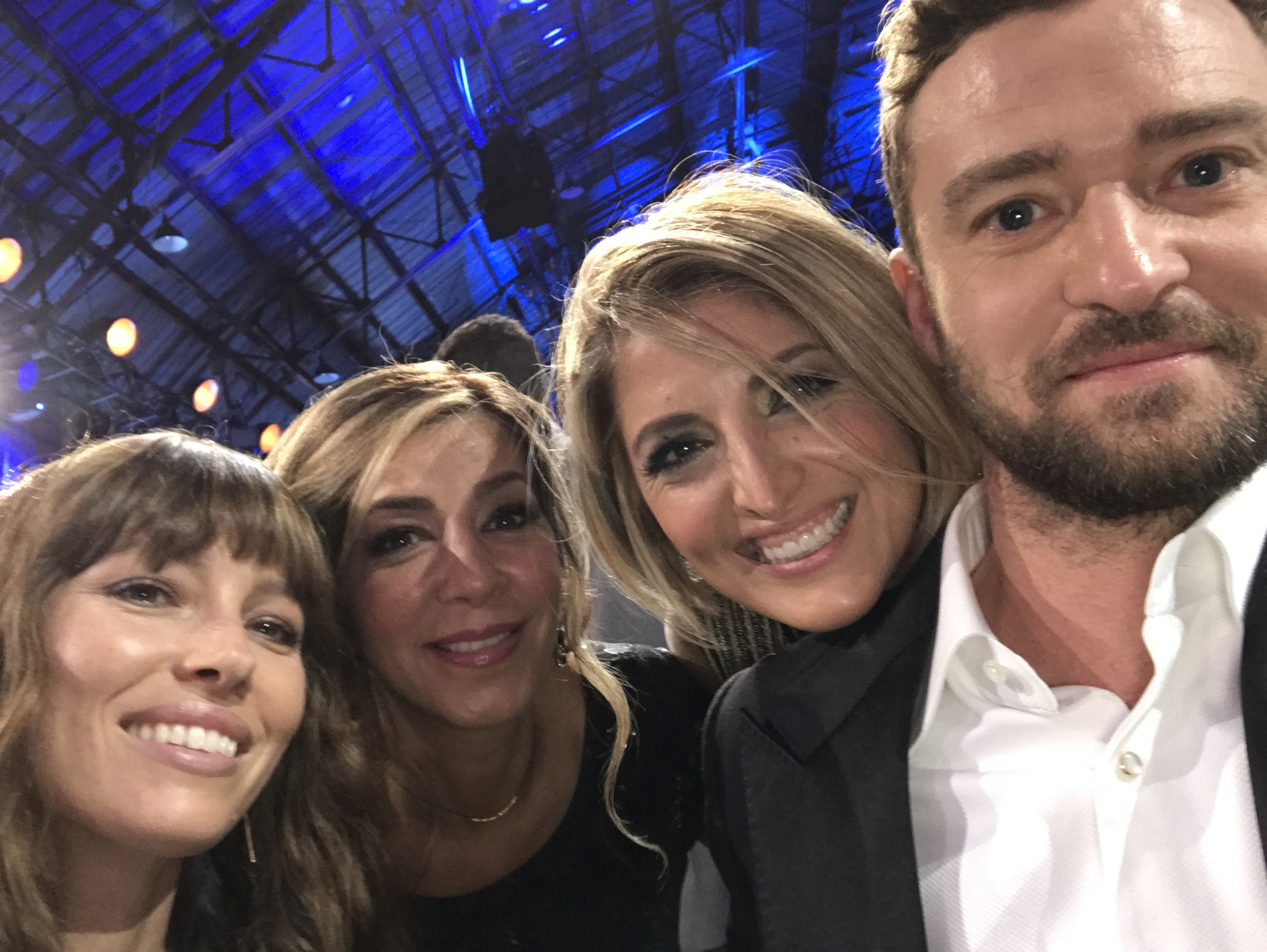 Two North-east partygoers today told of rubbing shoulders with Hollywood's A-listers at a prestigious awards ceremony.
Duncan Taylor Scotch Whisky, which has its HQ in Huntly, was chosen as the official spirits sponsor for the Critics' Choice Awards.
Company CEO Moji Shand was at the star-studded bash handing out a selection of whisky, gin and rum cocktails to guests.
During the night Moji met Hollywood stars including Justin Timberlake, Jessica Biel, Hugh Grant and Cuba Gooding Jr.
Moji Shand, second right, with Jessica Biel, far left, friend Farrah Zamani Tauvaa, and Justin Timberlake.
Deadpool star Ryan Reynolds and Viola Davis were presented with special whisky gifts from the company.
Moji, who was at the awards with her friend friend Farrah Zamani Tauvaa, said: "It was a great pleasure for me to meet Ryan Reynolds in person.
"Mr Reynolds received the EW's Entertainer of the Year Award and best actor in a comedy.
"I briefly met Mr Reynolds after he had won his award and asked him if he had enjoyed the 40-year-old Black Bull whisky we had gifted him.
"He was so grateful and immediately asked: 'Oh my God, was that from you?' and proceeded to thank me and told me he had really enjoyed it.
"I of course congratulated him for having won the big award and we took a selfie together.
"He really could not have been nicer."
Davis, who won the #SeeHer Award, received a gift basket containing Black Bull whisky and a bottle of Octave whisky.
Moji said: "She thanked me very much for the gift and told me she absolutely loved it."
The 22nd Critics' Choice Awards took place in Los Angeles on Sunday evening and was hosted by comedian and actor TJ Miller.
This is the second time Duncan Taylor Scotch Whisky, which has bases in Pasadena, LA and exports around the globe, has sponsored the event.
Moji's husband Euan bought Duncan Taylor Ltd from a New York-based businessman in 2002.
Along with his team, they developed the company and transformed it into an international award-winning brand.
The couple, who married in 2011, now split their time between their homes in LA and Huntly, with businesses thriving on both sides of the Pond.
Moji, a former LA lawyer, said sponsoring the event was "a real feather" in their cap and showcases their award-winning brand to a global audience.
Overall, she said the evening was great and people approached her throughout the night to say they loved the cocktails.
She added: "We were so honoured and privileged to have been a part of this amazing evening and grateful to have been granted the opportunity to sponsor this star-studded event and felt absolutely welcomed with open arms by Hollywood."
Local businessman Tony Cochrane was also back on the red carpet rubbing shoulders with the A-listers – most of whom he is on first name terms with.
"This has been the fifth year I have attended the event," said Tony, who owns Aberdeen nightspots Club Tropicana, Franklyn's, Vogue, Sing City and Private Eyes.
"Although the 'wow' factor may have eased off slightly, it is still pretty amazing nevertheless to be among Hollywood's elite."
Tony is a shareholder in a company called AFMLA with American producer Ken Rose, who takes care of the production side of the glittering award ceremony.
"Stand out moments for me on the night was meeting both fashion designer and film director Tom Ford and also James Marsden, who plays Teddy in Westworld.
A word of advice from Tony about having his picture taken with both men.
"Yeah, never stand next to guys who look like that", he laughed. "You will never win!"
So who does Tony thinks will be heading for an Oscar?
"Best supporting actor will be Mahershala Ali for Moonlight."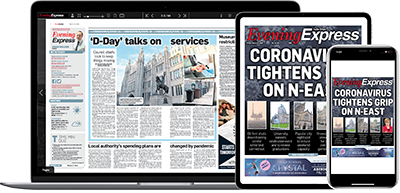 Help support quality local journalism … become a digital subscriber to the Evening Express
For as little as £5.99 a month you can access all of our content, including Premium articles.
Subscribe