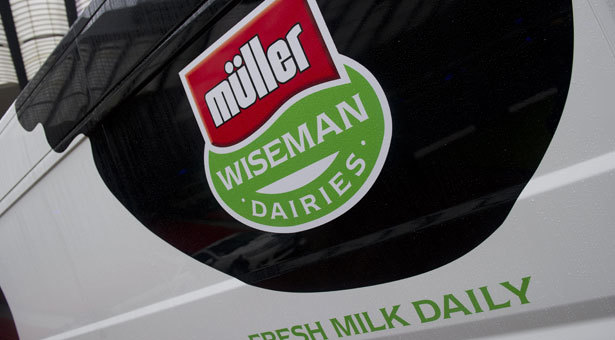 Nearly 100 Aberdeen jobs could be axed after milk firm Müller announced a review of its business.
Müller Milk & Ingredients said it is proposing to invest £15 million over the next three years in its Bellshill branch, but other dairies could be closed.
A 45-day statutory consultation is to take place to look at the potential winding down of milk processing at its Aberdeen and East Kilbride branches.
Müller said both dairies are operating well below full utilisation, with more than 60% of the capacity at Aberdeen dairy unused.
While Müller's network of distribution depots in Scotland is not under review, some roles at Aberdeen depot will also fall under consultation.
A total of 229 posts are affected across the Aberdeen and East Kilbride sites.
89 positions are under consultation at Aberdeen's dairy, with a further 9 at its city depot.
Andrew McInnes, Managing Director of Müller Milk & Ingredients said: "We aim to reinvigorate our fresh milk and ingredients business in Scotland and propose to invest to make Bellshill a centre of excellence for dairy, benefitting consumers, customers, employees and farmers.
"It is important to stress that the status quo is just not viable in the medium term. Our Scottish dairies are inefficient and costly which is putting a brake on the innovation and investment needed to stimulate new demand for dairy products.
"Our Aberdeen dairy is operating at less than 40% of its capacity and milk production from farmers in the North-east is far in excess of customer requirements in the area.
"We will enter the consultation with an open mind and will rigorously assess the situation and listen to our colleagues before arriving at a decision."
During the review period, the business will consult with its employees and their representatives at the Aberdeen site.
In the event of a decision to wind down processing operations at the dairy, the 43 farmers supplying the site will be offered the opportunity to continue supplying the business, conditional on the acceptance of a 1.75 pence per litre transport charge which the company said reflects the need to move the milk to Bellshill for processing.
Farmers in the area who do not wish to continue supplying Müller in the event of the closure will see their contracts terminate on expiry of 12 months' notice.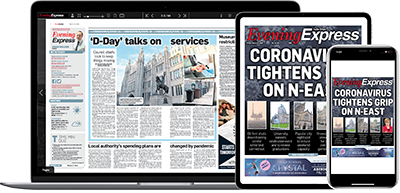 Help support quality local journalism … become a digital subscriber to the Evening Express
For as little as £5.99 a month you can access all of our content, including Premium articles.
Subscribe