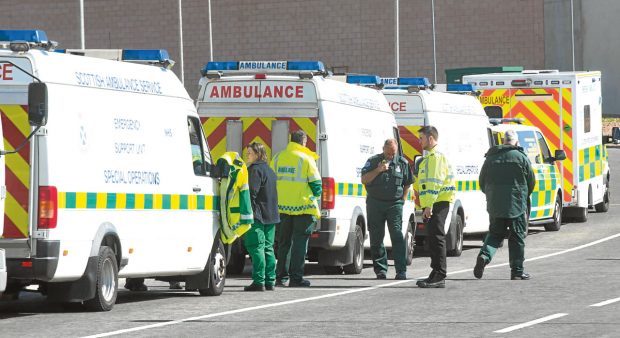 More than £84,000 in legal aid has been paid out to cover the cost of fees of the men involved in the HMP Grampian riot case.
Figures obtained through freedom of information reveal that overall £84,035 has been paid by the Scottish Legal Aid Board to pay for the defence of some of the accused.
And £58,791 of that sum was paid to some of the six men who were on trial accused of mobbing at the superjail in Peterhead, but were later either acquitted or had pleas accepted to lesser charges six weeks into the case.
Cash to cover legal fees was also paid for some of the nine men who had admitted their involvement in the 2014 riot prior to trial. The highest amounts paid out were to Dominic Jordan who received £21,794, while £17,144 was paid for Robert Gill's fees – both men had not guilty pleas accepted six weeks into the trial,
Stephen Sim, who was one of four men who admitted a reduced charge of breaching the peace and was handed 30 days in jail, received £16,471.80 for his legal costs.
After the trial ended in December, North-east MSP Lewis Macdonald said he planned to question if the trial was necessary.
He said: "Clearly when a poor decision is taken in the Crown Office, it has implications for the legal aid budget as well as the Crown Office. It is not just one public spending decision, it is two and this is a case in point."
A Scottish Legal Aid Board spokesman said: "To ensure the justice system works properly legal fees can be paid by legal aid in criminal proceedings if someone meets strict eligibility criteria set by the Scottish Parliament."
A Crown Office and Procurator Fiscal Service spokesman said: "The Crown only takes criminal proceedings where there is sufficient evidence in law and it is in the public interest to do so."
Stuart Goodsir, John McKeand, Christopher Graham, Norman Duncan, Barry Dyker, Ross Sinclair, Patrick O'Neill and Anthony Heeps all admitted their parts in the riot before the trial started in November as did Leslie McCarthy who was handed a community payback order last week.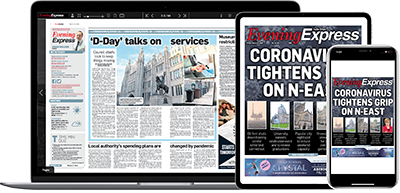 Help support quality local journalism … become a digital subscriber to the Evening Express
For as little as £5.99 a month you can access all of our content, including Premium articles.
Subscribe