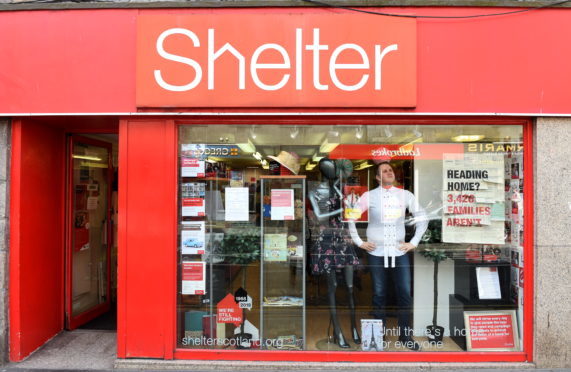 More than £7,000 of designer clothing – including items by Vivienne Westwood, Versace and Louboutin – has been donated to two Aberdeen charity shops.
Staff volunteers at two of Shelter Scotland's Aberdeen branches ere left stunned by the anonymous donation of the new high-end designer menswear and womenswear.
The Union Street store received 60 pairs of trousers and six coats and jackets by trendy labels such as Junk de Luxe, William Hunt, YMC and Elvis Jesus.
Staff at Shelter estimated that each individual item, based on retail websites, could cost £100 and some considerably more.
They said a conservative estimation of the total value is around £7,000.
Manager of the Union Street store Jill Cooper said: "We can't thank donors enough – whether they're giving us luxury labels or everyday items they no longer need – it all helps us to make sure we can provide services and keep up our campaign going until there is a home for everyone."
Shelter's George Street store did not miss out on the bumper donation, as they accepted a contribution of a Vivienne Westhood coat, Louboutin shoes and T-shirts by True Religion.
The trainers, which were made in Italy, come complete with the brand's iconic red sole.
Manager of the George Street store Wendy McEwan was delighted with the extravagant donations, most of which came from one customer.
She said: "It happens now and again that we get designer clothes donated and it provides customers with a great chance to buy them at a discounted price.
"We do see a lot of unusual things in this job and you never know what you're getting.
"I'm not a fashion expert – I prefer casual clothes myself – but I recognise the names and know what looks good.
"I think these clothes would suit any young and trendy male.
"We are a busy store and this is a great way to kick off our anniversary celebrations."
Shelter Scotland helps more than half a million people every year across the country struggling with bad housing or homelessness through their advice, support and legal services.
Jill added: "It's Shelter Scotland's 50th year and we are still fighting to make sure no one faces bad housing and homelessness alone.
"It's vital that we keep money coming in through our shops which are at the heart of our community."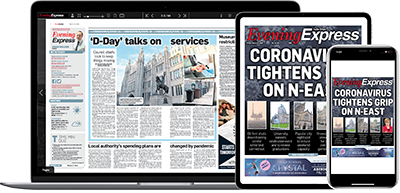 Help support quality local journalism … become a digital subscriber to the Evening Express
For as little as £5.99 a month you can access all of our content, including Premium articles.
Subscribe