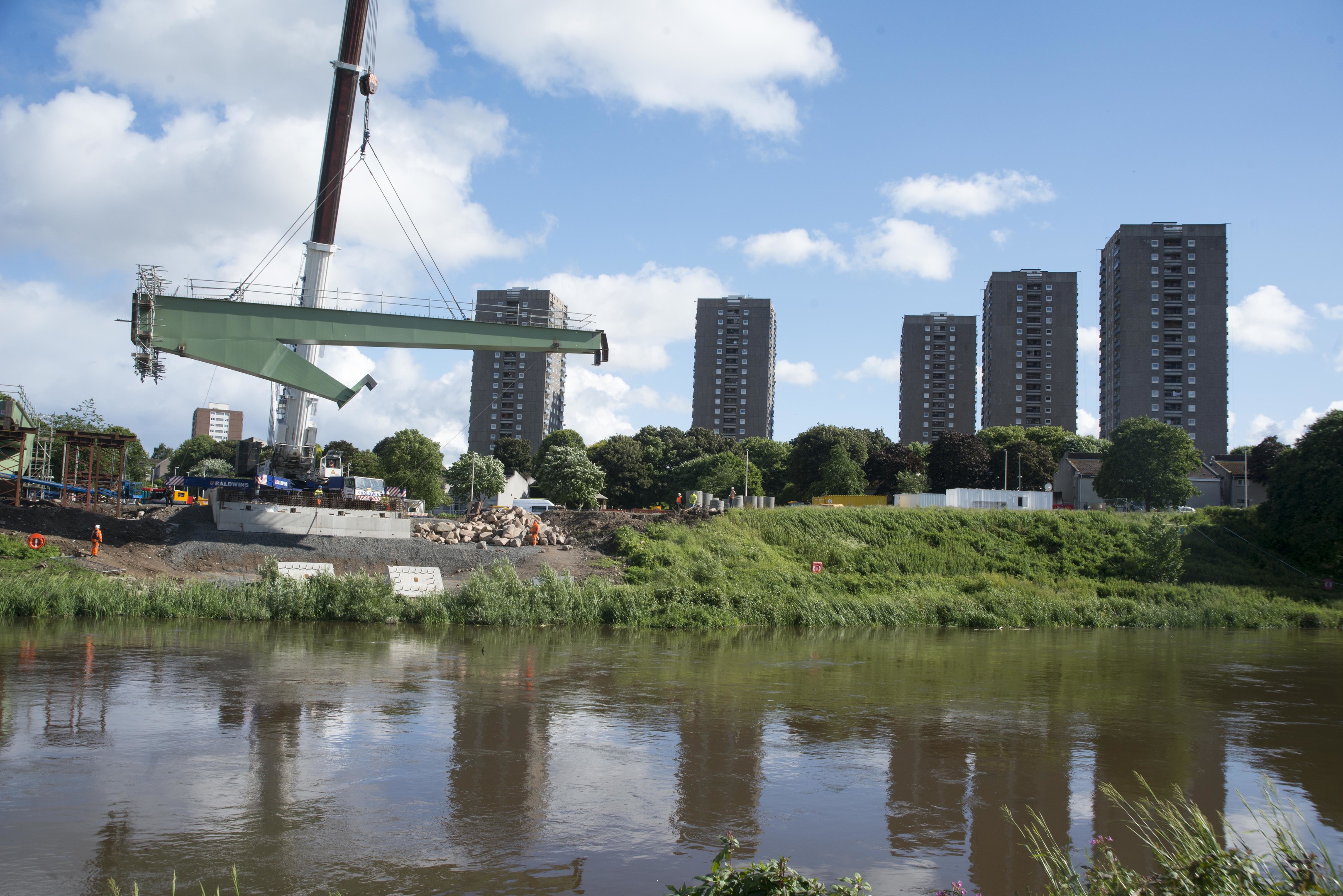 A STEEL beam to create the main section for the Third Don Crossing has been lowered into place.
The 60-tonne box-section girder was manoeuvred into place by a 1,000-tonne specially-constructed crane, after it was delivered to the Tillydrone site.
Construction work was delayed initially because of high winds, but at around 5pm yesterday it was deemed safe enough for work to continue.
Work to position the remaining parts of the £18 million crossing was scheduled to continue today and into next week.
Construction can start on the reinforced concrete deck once the beams are in place.
When complete, the crossing will feature two footpaths, a cycleway and two lanes for traffic.
Work on the project started in September and is expected to be finished by the first quarter of 2016.