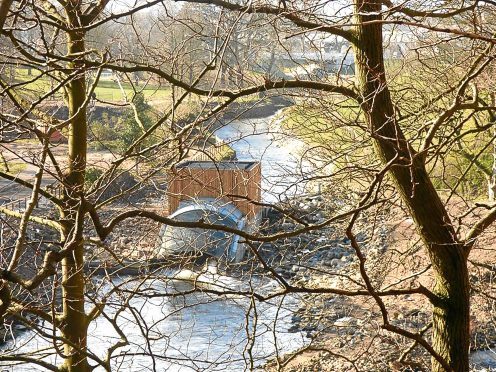 Plans to create a community park have received a £55,000 boost from a national fund.
Donside Village Community was one of five organisations to receive funding from the Scottish Land Fund.
The money will go towards building a communal park next to the Donside Hydro in Tillydrone.
The charity plans to use the money to reclaim the riverside setting to develop the green space.
It will include a visitor attraction to tell the story of the mills that once stood in the area, the science of the nearby hydro and the biodiversity of the site.
The planning application states: "The creation of the Donside Hydro provided opportunity to open up the land to allow people to pass through, but there is little in the way of attraction, other than the semi-natural space and the hydro which has provided an increase in footfall through the area."
The charity is also hoping creating a communal area will improve community spirit and wellbeing in the Tillydrone area.
In the planning documents it states: "Development of the area will create outdoor space for the community which will increase access to fresh air and exercise.
"Ownership of the land will provide us with the space to address some of the challenges affecting the area."
The funding from the hydro project, coupled with additional external funding, will provide for the on-going development of the land.
The chariy stated: "Although the land in itself will not solve the issue of deprivation it will help to address some of the causes and alleviate many of the symptoms."
Cabinet Secretary for Land Reform Roseanna Cunningham said: "The five awards brings the number of community groups across Scotland who have successfully applied to the current Scottish Land Fund for help with the cost of purchasing land and buildings to 75 and I look forward to further such awards in the future."