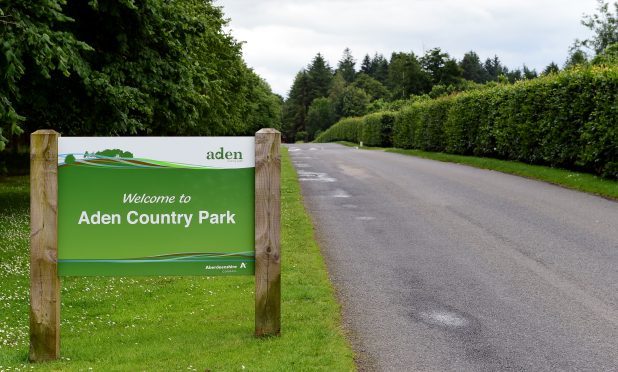 Vandalism at a popular North-east park could cost in excess of £50,000 to fix and has put future events at risk.
A number of pieces of machinery were broken and locks damaged at Aden Country Park over the weekend.
As reported in yesterday's Evening Express, three boys, two aged 13 and one of 14, have been charged in connection with 11 alleged thefts in the Mintlaw area, including Aden Country Park.
A report has been sent to Youth Justice Management Unit in connection with the incidents.
In a post on social media, staff at the park spoke about the impact of the damage.
The Aden Country Park Facebook post said: "The park has counted the cost of the weekend's vandalism.
"The bill will be in excess of £50,000.
"Local events like Aden-een, Wild About Aden and Tractor Day will be left with a shortfall as a result.
"Attendees from Willowbank are also affected as the businesses they man have been damaged. They even took the donations for the fairy woods."
Area councillors have also hit out at the damage caused.
Cllr Norman Smith, who represents Central Buchan, where the popular park is located, said he hoped the matter would be dealt with.
He said: "This problem of vandalism has been ongoing in the Mintlaw area for quite a while.
"We have issues in the area over most of the summer.
"The people of Mintlaw and Aden Country Park are totally frustrated with these incidents.
"It is hard to calculate the total costs of the damage, but as there was machinery damage and locks broken, it will all add up."
Cllr Jim Ingram, who also represents the ward, added: "It is shameful that this has happened.
"With all the damage caused I can quite easily believe that it will have cost £50,000.
"It is now up to the courts to deal with these incidents accordingly."