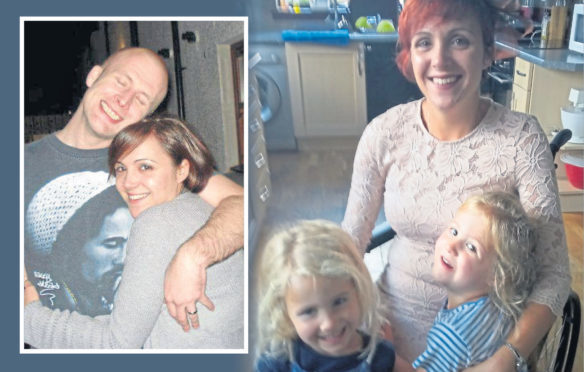 An urgent appeal has been launched to raise £50,000 for an MS sufferer who fears she may end up confined to bed.
Maggie Conner's family are trying to raise cash so she can travel to Mexico for life-changing stem cell treatment in a bid to stop the rapid progression of her multiple sclerosis.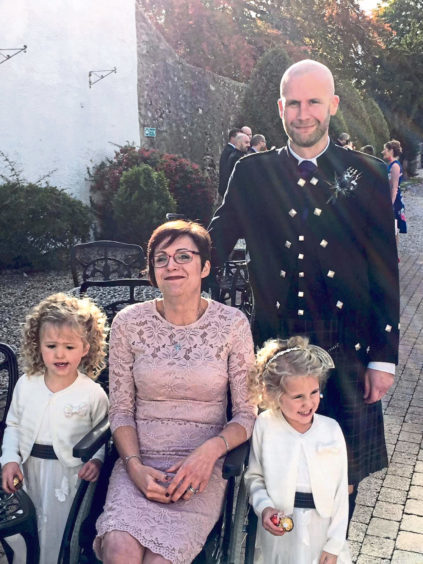 The 35-year-old, who was diagnosed with the condition in 2013, has seen her mobility greatly reduced in just a few years and she now needs to use a wheelchair to get around.
Mum-of-two Maggie, who lives in Cruden Bay with husband Paul, 38, and daughters, Megan, 4, and Leah, 3, said: "My biggest fear is that I am going to end up completely bed-ridden, trapped, relying on family and carers to do everything for me while my girls grow up with me watching from afar.
"I was diagnosed in 2013 and they said it would be 20 years before anything was happening with me.
"I was using an elbow crutch and now I'm in a wheelchair. It's just getting worse and worse.
"They say it's not common to be bedridden but then you hear from other people and it's more common than you would think."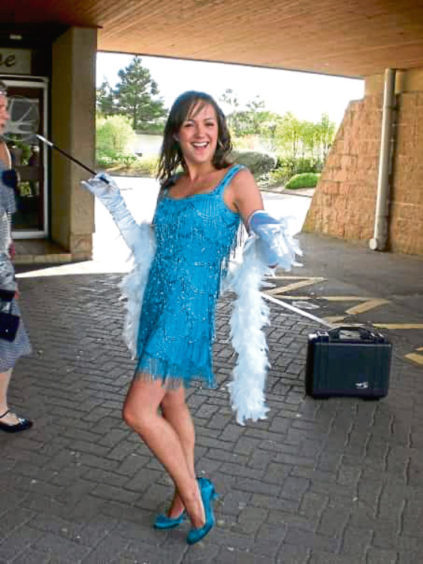 Maggie wants to travel to Mexico for AHSCT – autologous hematopoietic stem cell transplantation – before her condition gets any worse.
The process involves the removal of stem cells from the bone marrow which are then treated and stored.
In the meantime, patients undergo a course of chemotherapy to kill off the immune system, then the treated cells are reintroduced with the aim that the body will regenerate a new immune system.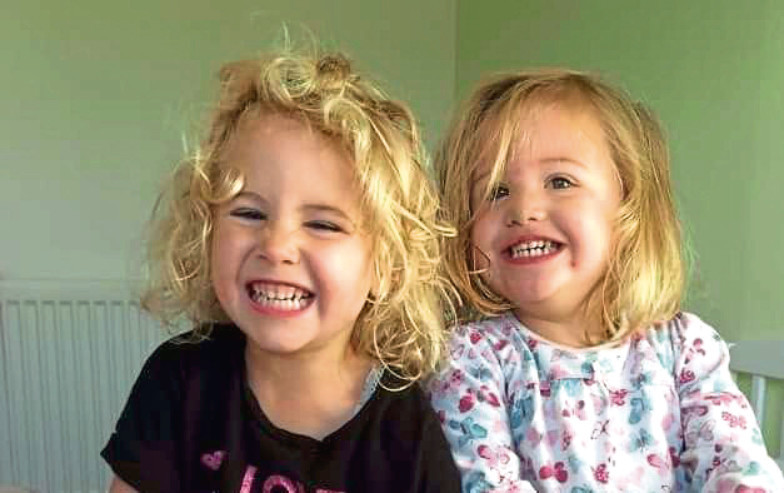 Maggie said: "I don't want to be stuck in this chair.
"If I had to, I could live like this but I can't get any worse.
"If this treatment helps me get my life back then it is totally worth all the risks.
"I want to be able to scoop my girls up for big cuddles. To run in the garden with them. Take them swimming. Play in the park.
"I want to be able to go to the shops myself to do the grocery shopping or to pick out clothes for myself and my girls.
"I want to be able to go on a date with my husband where we are equals and he doesn't have to look after me."
Maggie's physical mobility is severely affected by the condition and her legs often lock in place, meaning she needs help to move in and out of her chair.
Her memory and concentration are also affected by the MS and she suffers from fatigue.
Maggie's sister Gwen Marcar helped set up the crowdfunder to fund the 28-day treatment.
She said: "As it stands she's getting worse and she's had a few falls where she has been unable to move.
"We are trying to raise the money to help her get there.
"It won't cure it but the research shows it does make a vast improvement."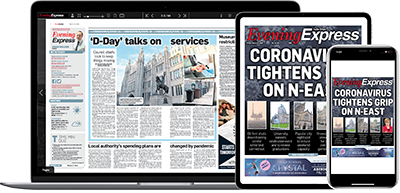 Help support quality local journalism … become a digital subscriber to the Evening Express
For as little as £5.99 a month you can access all of our content, including Premium articles.
Subscribe