More than 500 hens have been rehomed after an appeal was launched to save them from slaughter.
Jill Sykes, a co-ordinator for the British Hen Welfare Trust in Stonehaven, took 510 hens to her private land on Saturday for a rehoming day open to the public.
She said: "We saw a lot of people turn up.
"There seems to be a demand for it.
"We just had a rehoming event in July and we saw 650 hens rehomed then.
"We see a lot of families and older people looking to rehome the hens and I think it's because they enjoy their company.
"There's so much life in these hens still and sometimes the industry deems them too old. I think little by little we can make a change."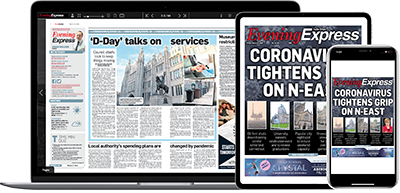 Help support quality local journalism … become a digital subscriber to the Evening Express
For as little as £5.99 a month you can access all of our content, including Premium articles.
Subscribe