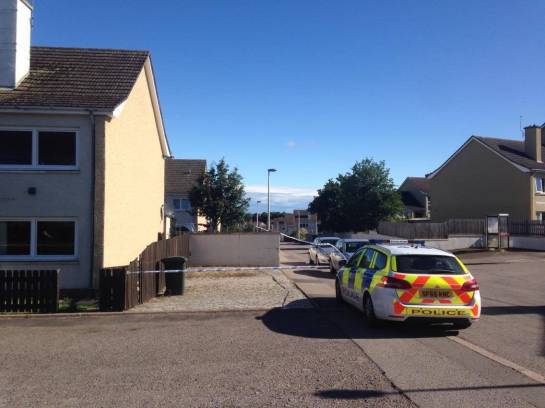 Police have spoken to more than 400 people after a sexual assault in the North-east.
The incident, involving a woman in her 30s, happened in the Murray Street area of Elgin between 10pm and 10.30pm on July 27.
Officers are looking to find a white man in his late 20s to early 40s who was seen in the area that night.
He is described as being of a slim build with a round face and a bald or balding head (possibly shaved).
The man was said to wearing a white T-shirt with a dark, round pattern on the front, dark tracksuit bottoms and trainers while also carrying a white carrier bag.
Detective Chief Inspector Colin Morrans said: "There has been an extensive amount of work carried out in relation to the inquiry by a team of specialist officers dedicated to the case.
"More than 400 people have been interviewed as part of house-to-house and other inquiries and this work has enabled us to better understand the circumstances and help us ensure every line of inquiry has been explored.
"In addition, several members of the public have come forward to provide information and I would like to take this opportunity once again to thank them for their help.
"Crimes of a sexual nature present unique challenges in terms of investigation and evidence gathering and often these inquiries can be extremely complex.
"Officers investigating such crimes are specially trained to deal with sensitive investigations and the availability and knowledge of specialist officers nationally has assisted us greatly.
"While the male involved in this case has not yet been identified, we remain hopeful this person will be traced and a positive conclusion will be reached.
"I am appealing to the community to help us establish who he is.
"Did you see anything that evening you thought seemed suspicious or do you know of anyone who has been acting in an odd manner since?
"Do you know of anyone matching the description provided but have not yet come forward?
"Even if you think your information might be insignificant, I would respectfully ask you to let us make that assessment and come forward.
"We will continue to act on any information provided to us in relation to this case and can assure you that all lines of inquiry will be taken seriously.
"We have always treated this as an isolated case and continue to regard it as such. Incidents of this nature are extremely rare and Police Scotland takes reports of such crimes extremely seriously.
"Anyone who thinks they may have information should contact police on 101 or Crimestoppers on 0800 555111 if you would prefer to remain anonymous."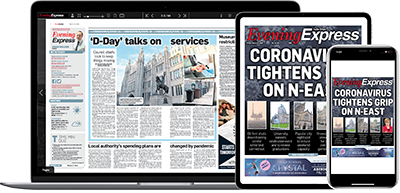 Help support quality local journalism … become a digital subscriber to the Evening Express
For as little as £5.99 a month you can access all of our content, including Premium articles.
Subscribe