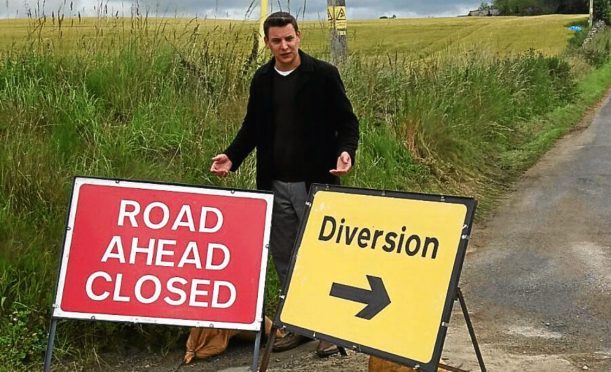 A North-east councillor is calling for plans to close a road that will leave motorists facing a 35-mile detour to be scrapped.
The A944 is due to shut at the Bridge of Alford from August 7 to allow half a mile of road to be resurfaced.
Aberdeenshire Council has put forward a diversion that will mean drivers travelling to Aberdeen through Aboyne or towards Donside will face a massive detour.
Councillor Robbie Withey, who represents the area, has asked council officers to consider putting a contraflow system in place instead of a closure.
He said: "My suggestion to council officers is that they reconsider a full closure and close one lane at a time and use a traffic control system.
"It is less than half a mile of road but is going to be a detour of up to 35 miles.
"The big concern for me really is safety because unless drivers know the roads they are not easy to navigate."
Cllr Withey said motorists speeding on rural roads was a worry.
He added: "Speeding in smaller communities is already an issue and motorists could push the speed a little bit to make up the time.
"I know the work needs to be done but I hope the council officers will reconsider."
Aberdeenshire Council officers said the diversion has been suggested as it is suitable for all vehicles, but there may be quicker routes.
But Cllr Withey said smaller roads will struggle with an increased number of cars and fears there could be collisions.
He added: "Motorists are going to start making their own decisions and travelling on roads they don't really know.
"There are a lot of tourists on the roads heading to the Cairngorms who will be travelling on roads they don't understand."
An Aberdeenshire Council spokesman said: "The diversion is indeed a long one due to the rural location and the requirement that a diversion must divert to roads that are the same class as the one that is closed.
"Heavy goods vehicles must be taken account of in any diversion and that is the case with this closure too."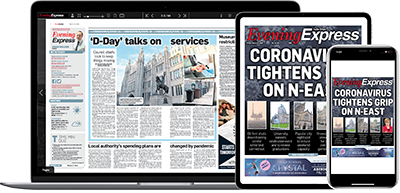 Help support quality local journalism … become a digital subscriber to the Evening Express
For as little as £5.99 a month you can access all of our content, including Premium articles.
Subscribe