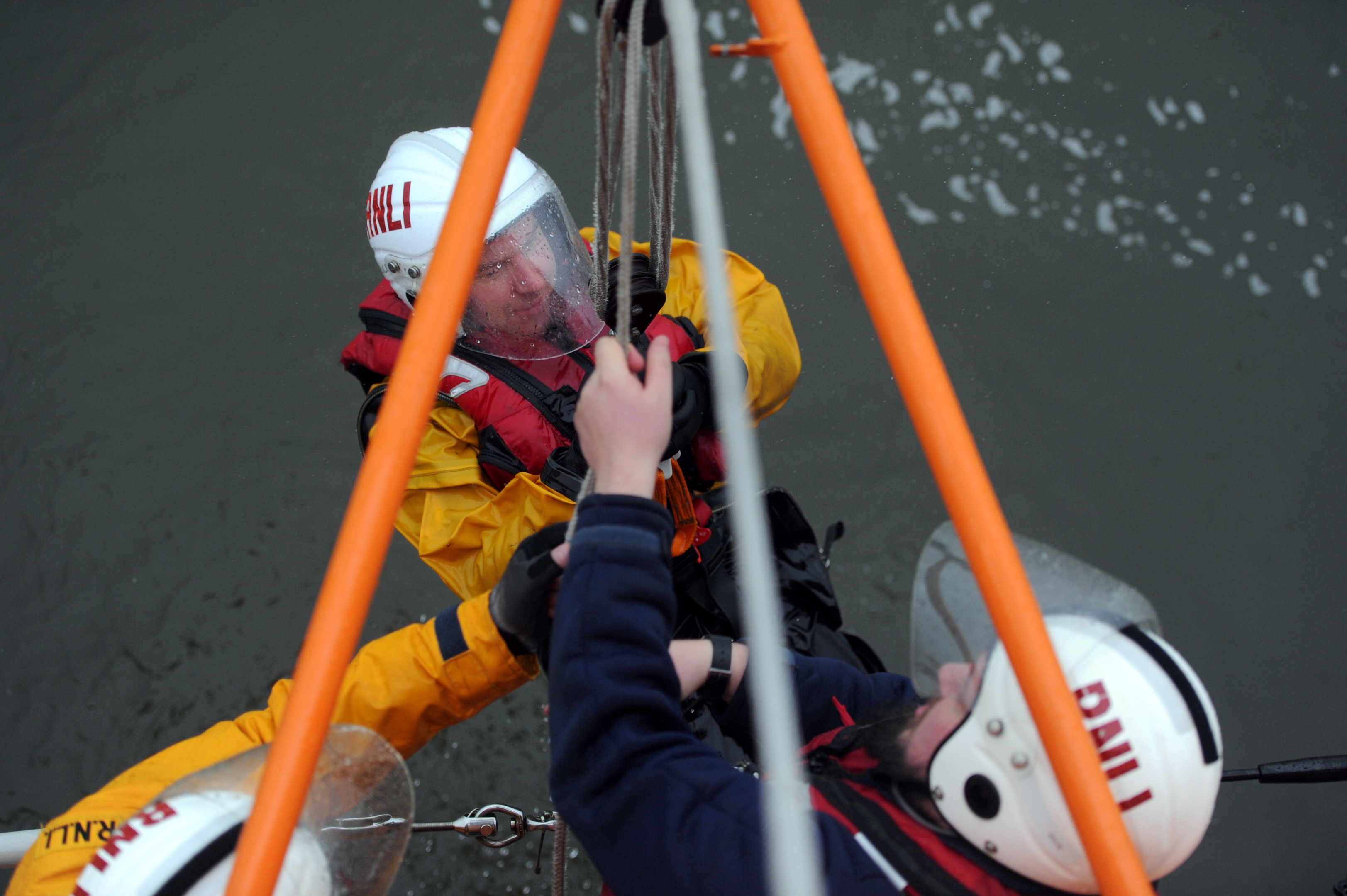 Rescue figures released today show the scope of the work done by the RNLI.
Lifeboat crews across Scotland rescued 1,046 people last year, spending more than 11,000 hours on the water.
RNLI volunteers in Aberdeen are committed to bringing down the numbers in any way they can.
They spent 348 hours on call-outs in 2015, 19 of which were in the specialised all-weather boat, and 11 inshore.
The crew ventured out in darkness 15 times.
Station mechanic Cal Reed, from Aberdeen, said: "The figures this year are okay, but they could be better.
"As a lifeguard the first thing you want to do is go out to sea and save people – but at the same time, it's the last thing you want to have to do."
Figures show that around 170 people drown each year off the UK and Ireland, a total the RNLI want to half by 2024.
Aberdeen's crew has helped out in novel ways inland.
Cal, 30, is excited by any and every opportunity to help.
He said: "I do some of the most bizarre things in this job.
"I've been out to rigs, fires, people in the water, vessels going under, helicopters floating past.
"This winter we were firing rockets with coiled wire 250 metres long to help return power to SSE and taking cars out of the river."
Coxswain Davie Orr, 44, has been with the Aberdeen station for 20 years.
He said: "It's about helping the community in whatever way we can, whether that be rescuing people, or educating people."
Only one in 10 volunteers have any sort of maritime background.
The crew of the RNLI vessel Bon Accord, which launches from Aberdeen harbour, have day jobs, but find the time to train and to respond to callouts.
The service nationwide runs on this volunteer basis, and only charitable donations keep the Royal National Lifeboat Institution afloat.
It costs more than £400,000 per day to run the service, totally £149 million a year.
Donations flood in, with 62% of the £182m raised left in wills.