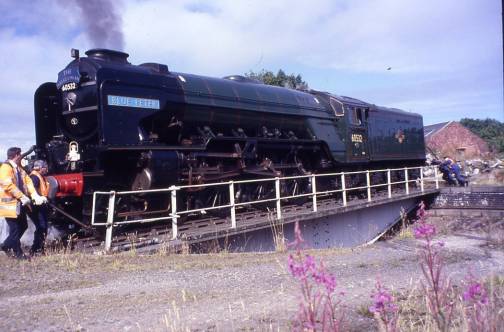 A GROUP is one step closer to bringing steam trains back to Aberdeen.
The Ferryhill Railway Heritage Trust has been granted almost £300,000 to renovate a historic locomotive turntable.
Using the £298,158 windfall from Historic Scotland, the trust aims to restore the Ferryhill turntable, which is one of only three remaining in Scotland.
The structure is located just off Polmuir Avenue, east of Duthie Park. Once restored, it would allow steam trains to stop in the city, rather than carrying on straight through.
Legislation prevents steam trains moving for long distances in reverse and a working turntable will allow the trains to stop in Aberdeen before being turned round.
But the first challenge for the group and its volunteers is pulling up the overgrown plants that have crowded the site.
The Trust's chairman, Dr Jon Tyler, said: "It's heavily overgrown and the first step will be tackling that.
"We're relying on our team of around 30 volunteers and more are always welcome.
"Once that's done, the turntable will be craned out of the turntable pit and restored by an external contractor."
Once the turntable has been removed, it will allow for the brickwork and pointing of the pit to be repaired.
Jon added: "We're hopeful we can have the work on the turntable completed by the end of March."
Following agreement with Network Rail, the Ferryhill Trust has leased the turntable and the surrounding area so that, once restored, it will be operated by them and form part of the Ferryhill Railway Heritage Centre.
Once the turntable has been restored, the associated engine shed will require around £600,000 of work to transform it into a small museum and workshop, as part of the heritage visitor attraction.
The group hopes to attract chartered steam trains like The Flying Scotsman and the new-build P2 steam locomotive currently being built by the A1 Steam Locomotive Trust.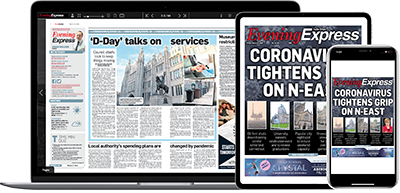 Help support quality local journalism … become a digital subscriber to the Evening Express
For as little as £5.99 a month you can access all of our content, including Premium articles.
Subscribe