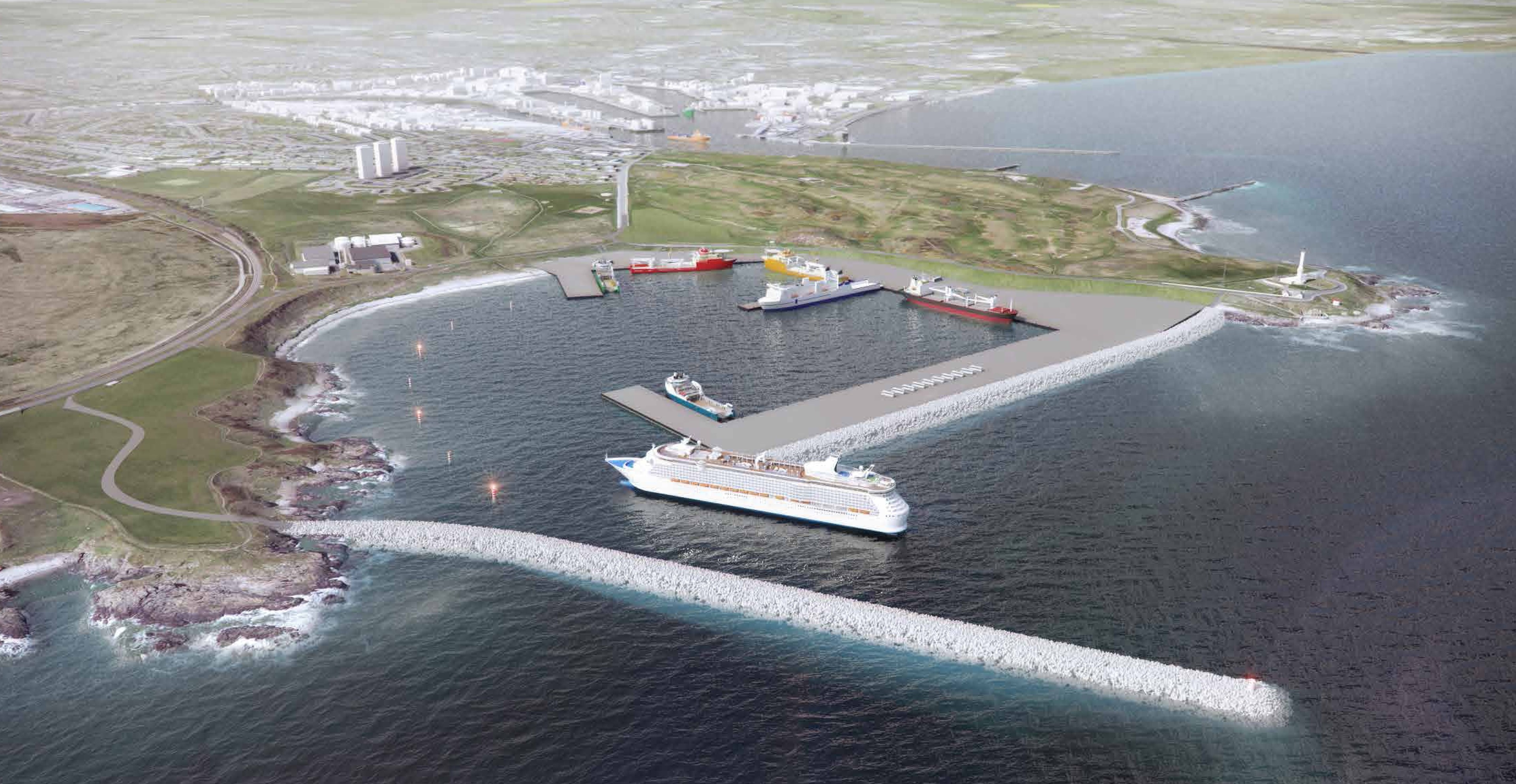 Stones for a new breakwater could be sent to the Bay of Nigg expansion at a rate of 20 loads per hour from a city quarry.
Leiths (Scotland) Ltd has submitted plans to Aberdeen City Council to increase its operating hours in preparation for work starting on Aberdeen's Bay of Nigg harbour expansion.
The quarry, south of Cove, would see vehicles travelling from the site around the clock from 6am on a Monday to 6pm on a Saturday. The planned route would see the vehicles travel along Wellington Road and through Alten's Industrial Estate, taking the coast road to the Bay of Nigg.
In a supporting statement lodged with Aberdeen City Council by Johnson Poole & Bloomer Ltd, on behalf of Leiths (Scotland) Ltd, it said: "Delivery of rock armour/aggregate will be required at the harbour construction site by the beginning of May 2017.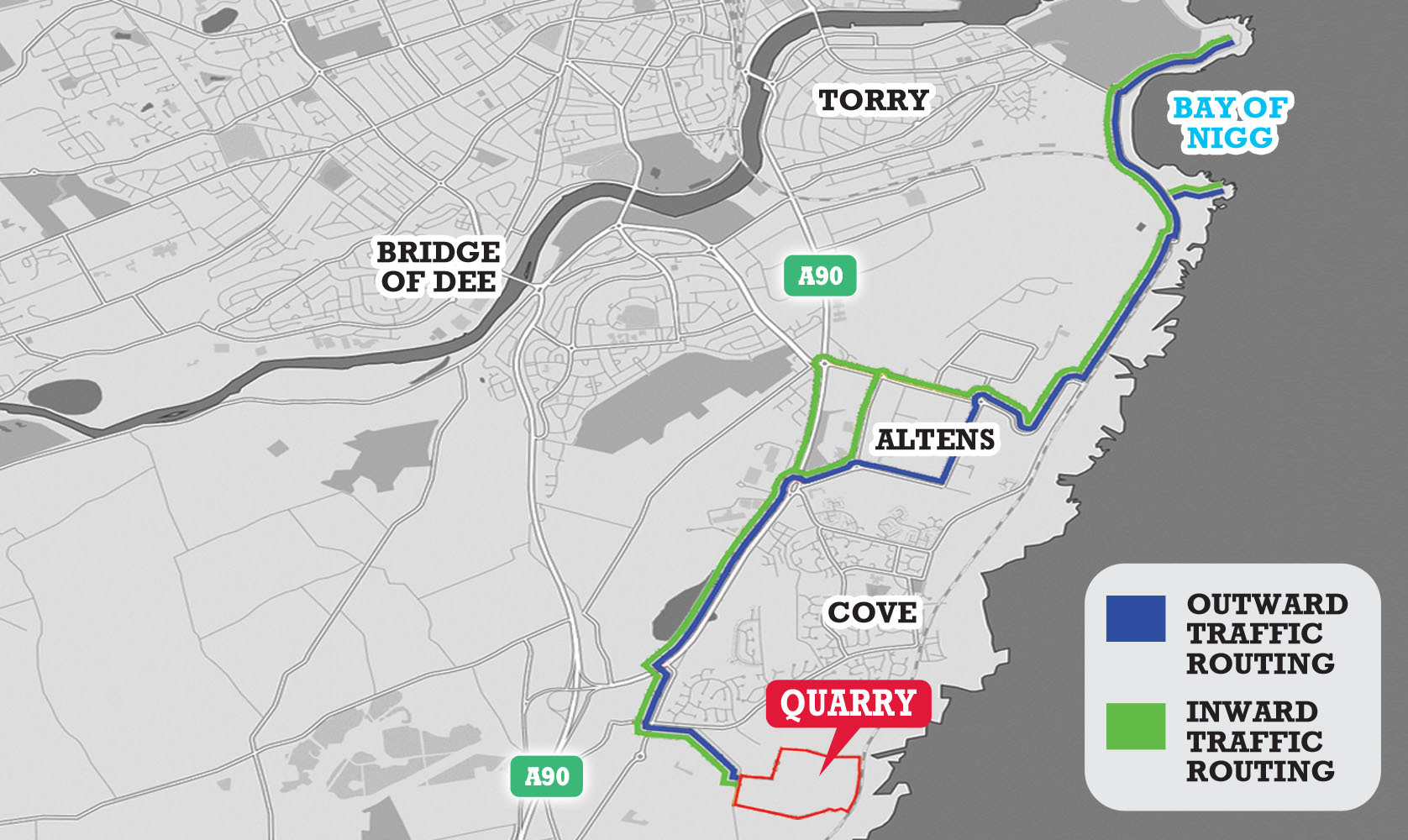 "To a significant degree this phase of work is weather dependant and has to be completed during the summer months.
"It is absolutely essential that the breakwater is completed on time as any delay will have severe consequences for the construction programme.
"However, given the current infrastructure at both the site and harbour construction site it is considered impracticable to simply intensify production and dispatch rock armour/aggregate during currently permitted hours and so for these reasons there is requirement for a period of 24-hour delivery of materials early in the harbour construction period.
"As the works start date has been drawing closer the construction programme has been refined and it is now understood that a period of 24-hour delivery will commence May 2, 2017, and run until July 18, 2017."
Two trommel screens – a mechanical screening machine used to separate materials – are expected to be used as part of the development.
Michele McPartlin, chairwoman of Cove and Altens community council, said: "Cove and Altens Community Council does not have an issue with this planning application so long as all the detail regarding new working hours and the routes and movement of heavy lorries is strictly adhered to."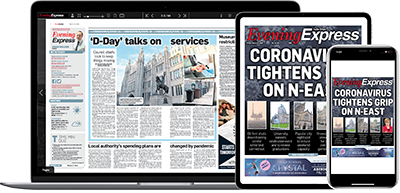 Help support quality local journalism … become a digital subscriber to the Evening Express
For as little as £5.99 a month you can access all of our content, including Premium articles.
Subscribe