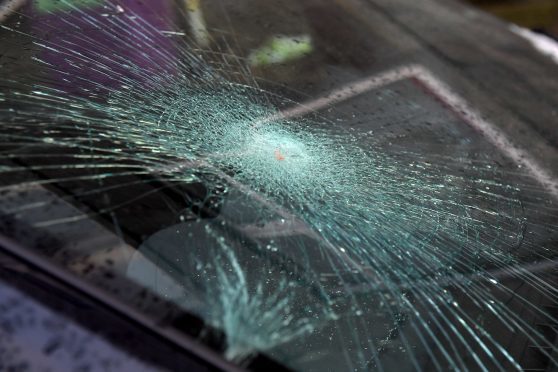 At least 20 cars have been damaged overnight in the Granite City.
Cars and vans on Howburn Place and West North Street were vandalised overnight.
Police are calling for any witnesses or people who may have found their car damaged to get in touch.
One resident who lives on the street but asked not to be named said that cars appear to being targeted at random.
They said: "I was woken up this morning by a series of loud bangs outside my window.
"After it went on for about a minute I got out of bed and looked outside my window to try and see what was happening.
"I saw someone walking down the street but they didn't appear to be doing anything so went to get back into bed when I heard the noise again.
"I looked out the window again to see the person I had seen walking past my flat smashing the front windscreen of a white van repeatedly.
"It looked like they had a brick or rock in their hand and this is where I got my phone to call the police."
"Cars appeared to be attacked at random. Two white vans front windows were also smashed, including a van which looked like it belonged to Aberdeen City Council."
Police have said the incidents took place between 2.50am and 4.30am on Friday.
Investigating Officer Pc Sam Wightman said:" We are following a positive line of enquiry however would appeal for anyone with information to contact us.
"Also, if anyone has found their car to be damaged in that area today I would ask them to call us with details.
"The incidents reported to us so far were in the Howburn Place and West North Street areas of Aberdeen and occurred between 2.50am and 4.30am on Friday."
Anyone with information is asked to contact Police Scotland on 101.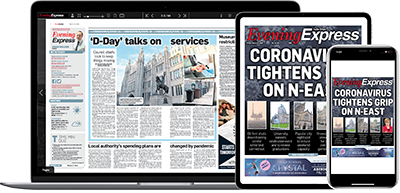 Help support quality local journalism … become a digital subscriber to the Evening Express
For as little as £5.99 a month you can access all of our content, including Premium articles.
Subscribe