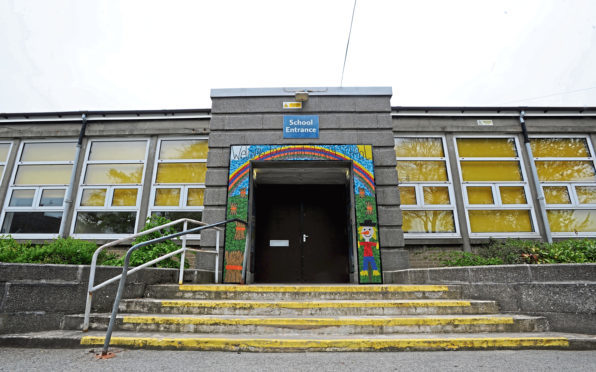 Vandals covered a school playground in oil and daubed graffiti around another, a new report shows.
There were 19 vandal attacks at Aberdeen schools in April – and two schools were each targeted four times.
There were a total of 17 broken windows, which cost at least £100 each to repair – and the actual cost could be thousands more when the price of glazier hire and boarding up the windows is taken into account.
The Aberdeen City Council report said vandals struck at Cornhill Primary School on April 2, April 6 and twice on April 27. They smashed four windows, damaged a roof and broke guttering.
St Machar Academy was damaged four times between April 16 and April 25. A fire alarm box was ripped off, two storage containers broken, a library door damaged and two windows smashed.
Intruders got into Aberdeen Grammar School on April 16 and April 24 and daubed graffiti on the girls' toilets walls.
In another incident, an oil drum was pushed over at Kingswells School, sending oil over the car park.
Windows were smashed at Torry Academy on April 3 and April 9. A window was damaged at Oldmachar Academy on April 16 and a window was broken at Rubislaw Pavillion on the same day.
Damage was caused to toilets at Bridge of Don Academy on April 26.
The report also detailed an incident at Harlaw Academy in which trees were covered with toilet paper, leaving a mess.
There were 33 incidents in April 2017.
Councillor Alan Donnelly, who is on the council's education operational delivery committee, said: "The year-on-year reduction is pleasing, particularly as the council is allocating resources to securing schools, but even one incident of vandalism is too many.
"We would ask people living near to schools to be vigilant and would also ask parents to be aware of where their own children are, as some of those responsible for the vandalism are children.
"Not only does the cost of repair go to the taxpayer, but, in some cases, vandalism means classrooms have to be taken out of use and that is bad for children."