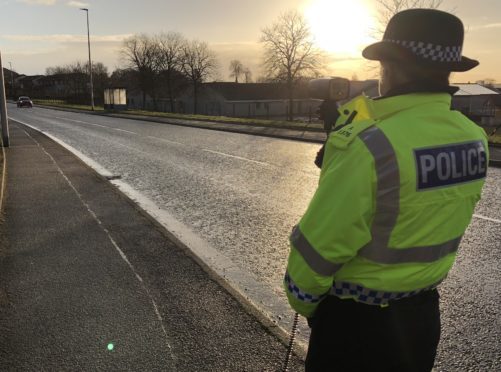 Police caught 17 drivers committing driving offences during a crackdown on careless driving in part of Aberdeen.
Officers carried out high-visibility patrols and speed checks in Danestone and Bridge of Don last Thursday and Friday after listening to residents' concerns about careless driving.
As a result, 13 drivers were given on-the-spot fines for speeding and three drivers were reported to the Procurator Fiscal for speeding.
One driver will be also be reported for driving with no insurance.
The patrol was carried out under Operation Cedar. Cedar stands for challenge, educate, detect and reduce, and the operation is designed to influence driver behaviour.
Pc Craig Scott, of the Bridge of Don Local Policing Team, said: "In response to concerns raise by the local community, under the banner of Operation Cedar, we carried out patrols in various identified locations across Danestone and Bridge of Don over a two-day period.
"Although the vast majority of drivers were found not to be committing any offences a small number of drivers were stopped and charged with road traffic offences.
"I would remind all drivers to be mindful of their speeds in built up areas especially in and around the local schools."
Anyone wishing to report drivers for speeding or dangerous driving can contact Police Scotland on 101.