Drug users are being offered support to break the cycle of addiction in the wake of police raids.
As reported in later editions of yesterday's Evening Express, police raided six properties in Fraserburgh yesterday, including in Manse Street and Scalloway Park, and made seven arrests, after spending 10 weeks monitoring criminals under Operation Corner.
Between Friday and Sunday, police raided 12 properties in Fraserburgh and Peterhead and arrested 13 people. Eleven were charged in connection with alleged drugs offences.
Police said some of those caught up in the raids, which were witnessed by The Evening Express, are drug addicts who fall into debt to groups and agree to use their homes as drugs dens as "payment".
Others are "county lines" – criminals sent by organised crime groups from the north-west of England to deal drugs.
Both these groups are seen by police as vulnerable and they are working with NHS Grampian and other organisations to help them.
Lynne Bower, community psychiatry nurse at Kessock Clinic in Fraserburgh, said: "In years gone by, police would kick the door down, take dealers away and it wouldn't solve the problem, but now we are providing a wraparound care.
"I genuinely believe we can break the cycle of addiction.
"People caught up in these raids have significant addiction issues and we can get treatment very quickly for things like opiate addiction."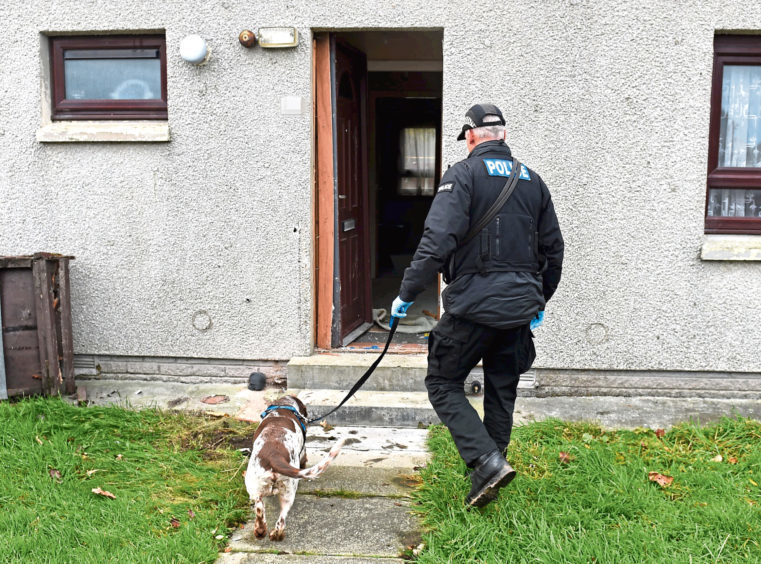 She added: "Some are already known to us and we've become increasingly concerned about their vulnerability towards outside dealers.
"They tell us they are dealing drugs for people outwith the area and are in control – but that can quickly turn toxic as criminals from organised crime groups in England can be very violent."
Detective Chief Inspector Lorna Ferguson said: "This operation is not just about putting doors in. There are vulnerable people involved and we need to safeguard them and put measures in place to ensure they get the support they need.
"Drug misuse makes life chaotic for individuals and families and that is why we're taking a multi-agency approach."
As part of Operation Corner, a mobile information unit has been set up outside Dalyrymple Hall in Fraserburgh, to provide information to residents about the operation and support to vulnerable people.
Organisations involved include Aberdeenshire Health and Social Care Partnership, Aberdeenshire Alcohol and Drug Partnership (AADP) and Aberdeenshire Council, who can help people tackle addiction and get advice on housing, benefits and job-seeking.
AADP team lead Wayne Gault said: "We should never forget that many of the individuals with addictions are distressed and in crisis. They are the victims of unscrupulous drug dealers who are only concerned about the money they make.
"In many cases, these people are vulnerable and anything that we can do to break the cycle of addiction and harm is absolutely the right thing to do."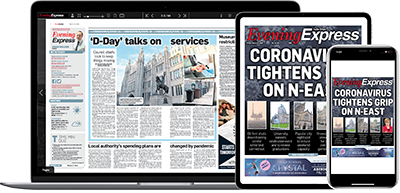 Help support quality local journalism … become a digital subscriber to the Evening Express
For as little as £5.99 a month you can access all of our content, including Premium articles.
Subscribe