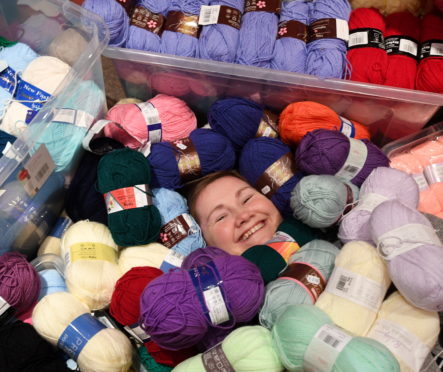 A North-east church is preparing to sell off more than 1,000 balls of wool in memory of a much-loved parishioner.
Keen Westhill knitter Lucy MacLeod, 69, passed away earlier this month after battling breast cancer.
Fellow churchgoers discovered the vast collection of wool while they were helping to clear out her house following her death.
Now they have decided to sell the balls of wool and donate the proceeds to charities that Lucy supported.
A well-known character in the Westhill area where she was a postal worker before retiring, Lucy became an elder in the church in 2009.
Reverend Stella Campbell, Lucy's parish minister, said: "A group of us within the church who had been helping to clear her house thought it would be best to have a sale of the wool to raise money for Lucy's charities.
"That's what Lucy would have wanted."
Lucy supported many charities in her life, Reverend Campbell said.
"She supported the British Red Cross and CHAS – those were the two main ones – but she also helped to raise money to send knitting out to Malawi, with the Banana Box Trust," added Stella.
Charities also benefited from Lucy's funeral, when mourners were asked to donate to Friends of ANCHOR and Friends of Glen O'Dee.
Stella said that Lucy would have been pleased to see the wool going to good use.
She said: "She hated waste of any kind. She was very keen on recycling."
Barbara Emmerson, a fellow churchgoer and Westhill resident, described Lucy as "a character with a heart of gold".
She said: "Lucy was like the clock for the church, she was always on time, so we knew when she arrived that the service could start.
"It was even a joke at her funeral."
New balls of wool will be priced at £1, with opened ones going for 50p.
There will also be a series of jigsaws, DVDs and CDs from Lucy's estate available for people to buy.
The sale is due to take place at Trinity Church, Westhill, on Saturday, March 3, between 10am and noon.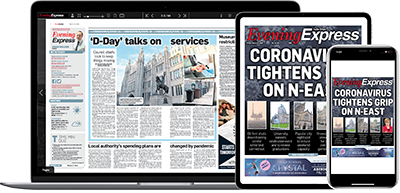 Help support quality local journalism … become a digital subscriber to the Evening Express
For as little as £5.99 a month you can access all of our content, including Premium articles.
Subscribe