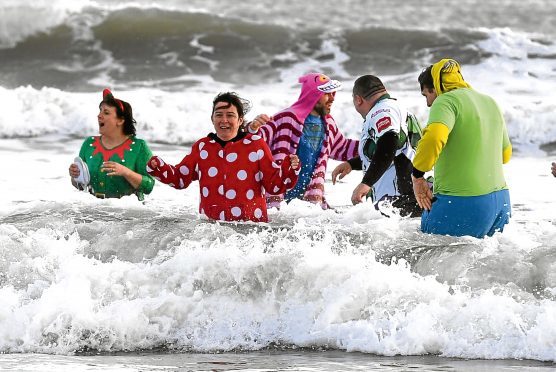 More than 100 brrr-rave souls endured the chill of the North Sea for the annual Boxing Day Nippy Dip.
The popular event, organised by the Aberdeen Lions Club, saw around 100 people plunge into the teeth-chatteringly cold waters off Aberdeen Beach.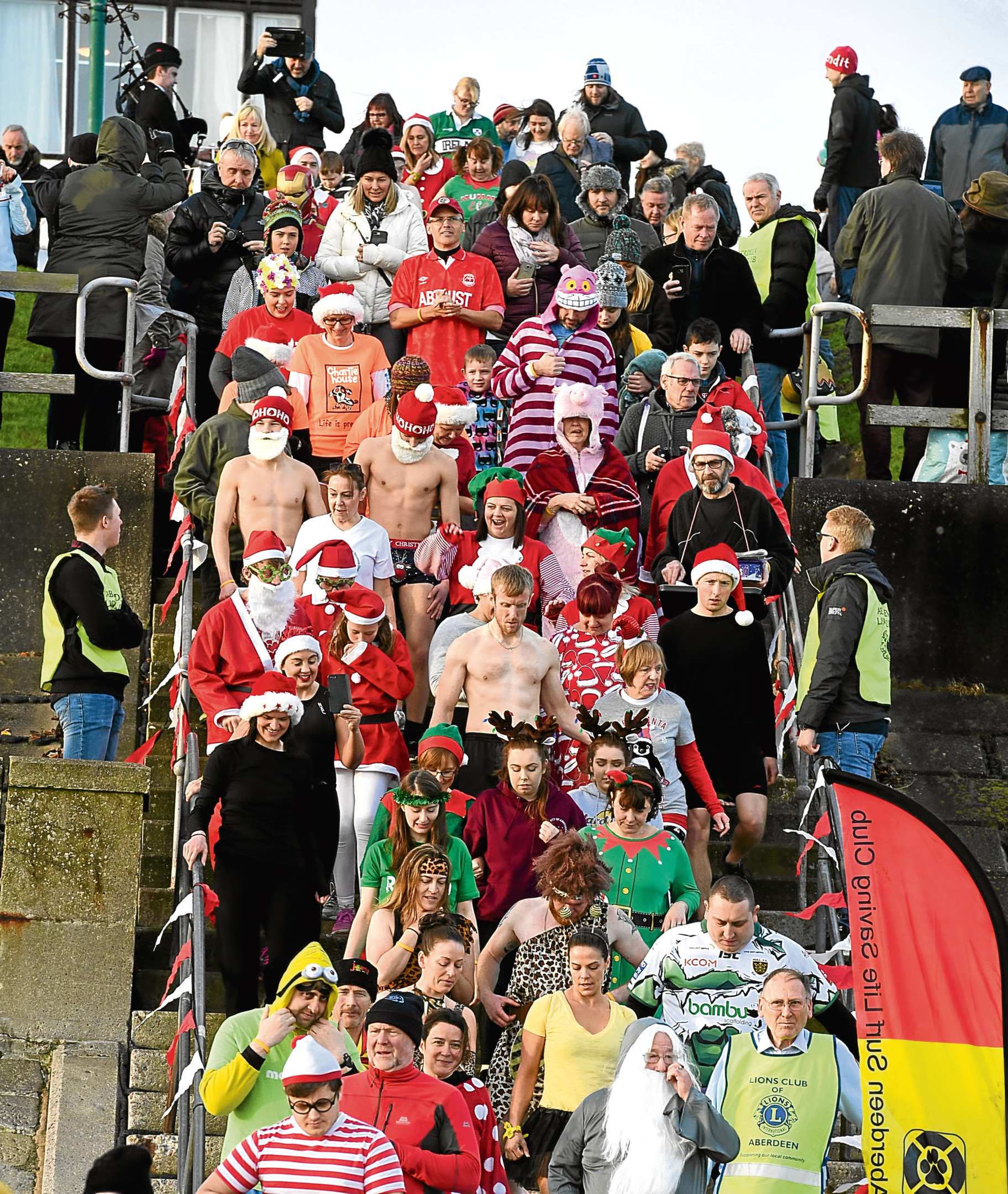 Dippers geared up to brave the chilly waters in colourful costumes and were only allowed to stay in the water for 90 seconds in total.
The annual dip is organised to benefit charities, with participants choosing their own cause to support.
John Little, one of organisers from the Aberdeen Lions Club, and a member for more than 44 years, said: "It's a great cause and people show up every year buzzing to take part.
"We had 55 people pre-register, but you never know on the day itself.
"Sometimes people just show up with money and take the dip.
"Last year, around 140 people came out to take the dip and that has been our biggest turnout so far – we raised £15,000."
The event also saw an individual and team fancy dress contest.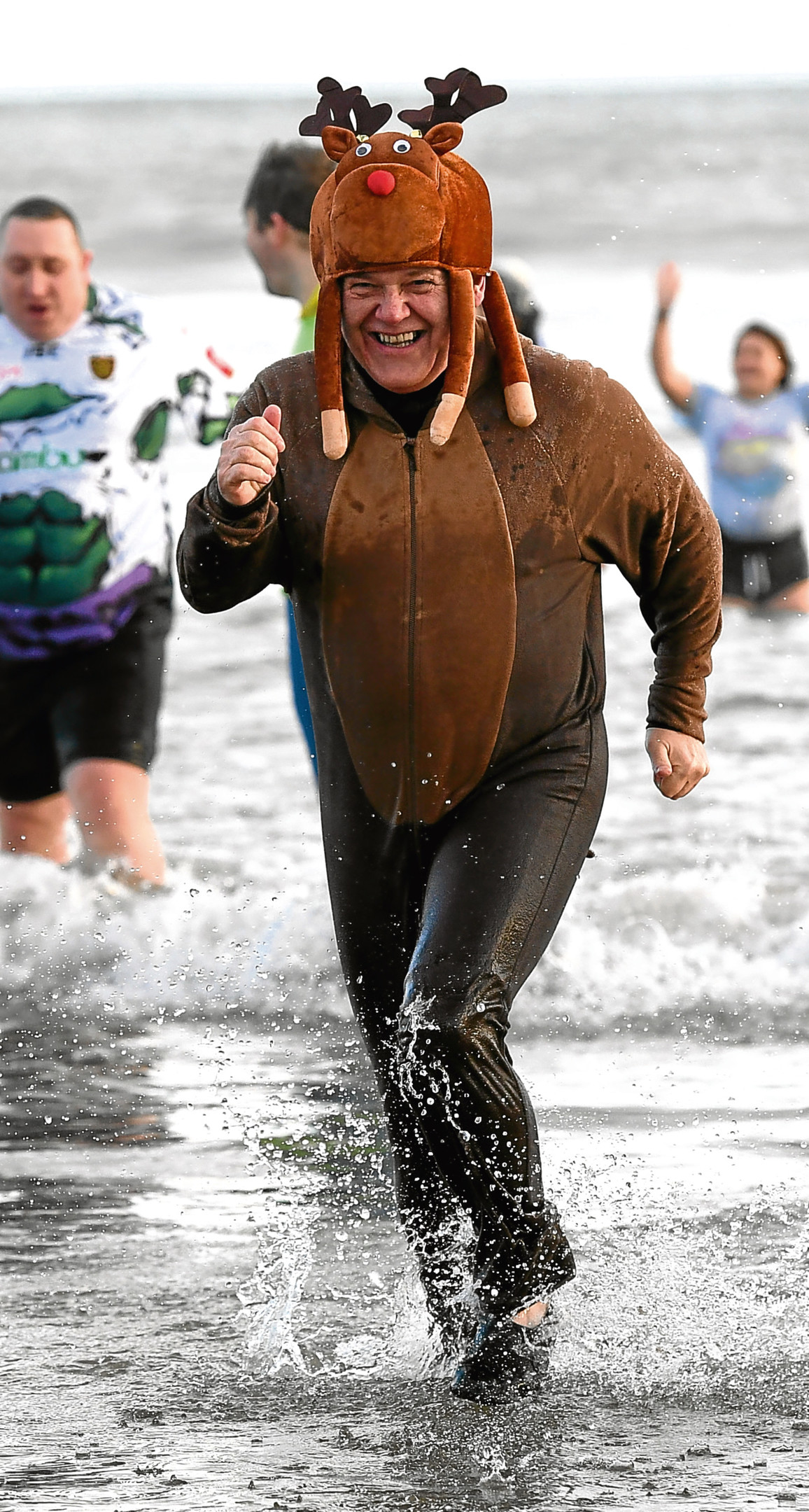 Coastguard Rescue and AJM First Aid were on standby in case of any emergencies but the Lions Club was proud to say it has had no issues during the past six years.
John added: "We only charge a participation fee to covers costs and anything more we give to the charities we have chosen."
Among those charities will be the Lord Provost's Charitable Trust, which helps disadvantaged people across Aberdeen.
Lord Provost Barney Crockett took part dressed as a reindeer, while a piper led the dippers down to the beach. There, a 15 second countdown was given before a thundering horn signalled it was time for the dippers to take the plunge.
The Lord Provost told the Evening Express: "It's great to see so many people out to help the people of the city.
"I've been psyching myself up for the dip because I've never done anything remotely like this before. I hope I can find my words at the end of the dip."
A variety of people of all ages and costume ideas came out for the dip.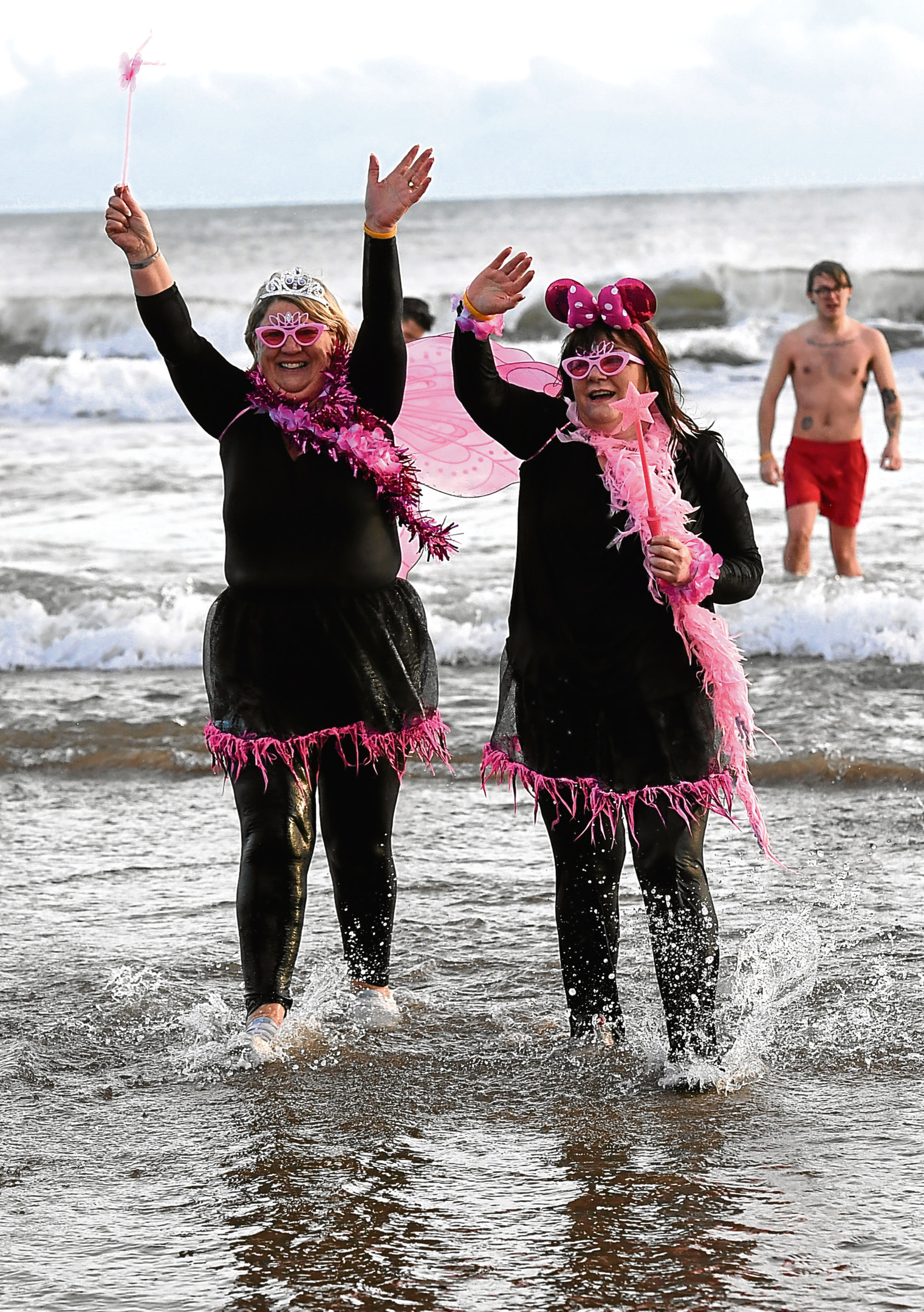 Robyn Hynds, 25, dressed up with her family as characters from the Harry Potter series of books.
She said: "It's great to see so many people come out. It's exhilarating. As a family we've been doing this for 10 years. It was my uncle who first got us into it – he's been doing it for 15 years.
"My cousin has haemophilia, so this year we are supporting The Haemophilia Society.
"He's the first person with haemophilia to take the plunge in Aberdeen."
Robyn's family won the best fancy dress in their guises as the Hogwarts Express train, Hagrid, Dobby the House Elf, Professor Dumbledore and Ron Weasley.
Janis Kinloch, from Westhill, came out to watch her fiance take the icy plunge after being put on the spot as a dare.
She said: "Our kids dared their dad to take a dip.
"They said he'd never do it, so he planned to surprise them."
Janis said she brought her children to watch their dad and record their reaction when they saw him ready to take a dip.
She added: "At first, I thought it's a crazy idea, but it is for a good cause.
"Their dad is supporting the Neil Fyfe foundation."
This year, the event managed to raise £10,000.