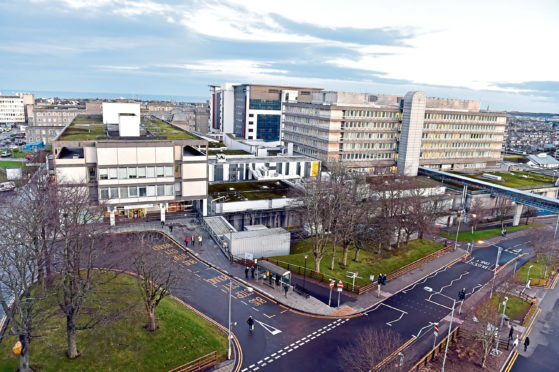 Almost £1 million in extra funding is to be injected into a health board's budget in a bid to keep north-east hospitals running smoothly this winter.
NHS Grampian chiefs met to approve the board's winter plan, which sets out how they propose to keep services on track at Aberdeen Royal Infirmary and Dr Gray's Hospital in Elgin between now and March 31.
The Scottish Government has given the health authority an extra £928,000 to assist the plan, with the main focus being to ensure patients can be discharged efficiently to free up hospital beds.
The plan incorporates lessons learned from the 2017/18 winter period, a proposal to discharge more people from hospital in mornings and at weekends than in previous years, and an emphasis on regular communication between medical staff and organisations that support people after they leave hospital, such as Aberdeen and Aberdeenshire health and social care partnerships.
A NHS Grampian spokeswoman said: "This funding will be targeted at activities to manage the challenges associated with winter including surge capacity in hospitals, extended services across the system and support in the community."
---
---
Those at yesterday's board meeting also discussed the replacement of NHS Grampian's cyclotron machine, which helps diagnose patients with cancer and other life-threatening conditions.
The existing machine will end its lifespan in December and a new one will come into service in April.
A report to the board revealed only one company bid to supply the new machine and the cost was "significantly higher".
The Scottish Government gave the board £2.1m to pay for it – but that bill has now risen to £3.6m.
The board approved for the extra cash to be put towards the project – though it might not be needed.
NHS Grampian head of imagery Dr Roger Staff said: "Until we move the machine we won't know the state and condition of it so the funding might not be needed."