A fisherman got more than he bargained for in the River Dee after catching a cash-filled sporran.
Jamie McCulloch, 28, made the catch when he was salmon fishing near Banchory yesterday.
The Lanarkshire native was in the north-east with a friend for a fishing trip when he made the discovery.
Jamie said: "Myself and my buddy were fishing, and he called me saying that there were loads of fish where he was, so I decided to move.
"I got right into the hotspot, and I hooked a sporran.
"When I got it in, about five minutes later, I saw that it was a sporran, with someone's wallet, money, ID, phone and everything else in it.
"I turned to my pal and said, 'you are never going to guess what I've just caught'." Jamie found £50 in the sporran, as well as a phone, which is luckily waterproof, bank cards and a driver's licence.
The tale came to a happy ending when Jamie took to social media and tracked down Arran Greig, of Peterculter – the sporran's owner who had lost it over the weekend at a wedding.
Arran, 28, said: "The way it was found is a bit strange but I'm not surprised it's made its way back to me because it was full of things with my name on it and I thought there was always a chance it could get washed up on a bank somewhere.
"I can't thank Jamie enough for returning it."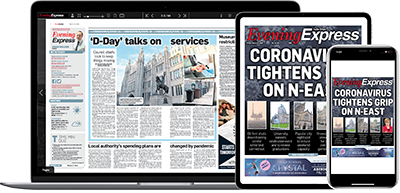 Help support quality local journalism … become a digital subscriber to the Evening Express
For as little as £5.99 a month you can access all of our content, including Premium articles.
Subscribe