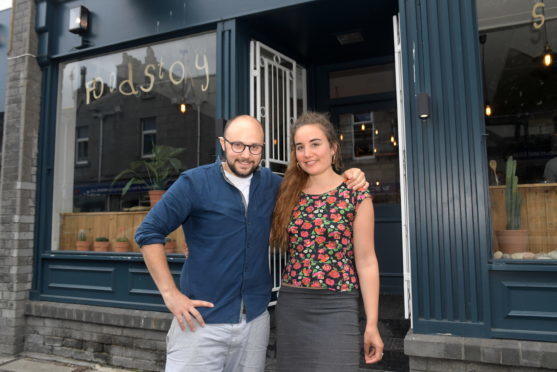 A feast of community spirit is at the heart of everything Foodstory Cafe does.
And now the popular cafe has entered the Evening Express Retailer Awards, hoping to win the Coffee Shop/Cafe of the Year category.
In 2013, owners Lara Bishop and Sandy McKinnon launched a crowdfunding campaign to create a place where people could escape from their day-to-day routines.
They had a dream of building a space where people could eat healthy food and feel part of a community through art, music and coffee.
Sandy said: "From morning to evening we serve healthy, locally-sourced food for all dietary requirements, brew tasty coffee and stage regular events to give people a chance to get together and have fun.
"We employ passionate staff who not only share our love for healthy food and great coffee, but also the love of bringing people together and the journey we are on."
Foodstory was one of the first cafes in Aberdeen to focus heavily on vegan and vegetarian food.
Always busy, it offers vegan mac and cheese, gluten-free cakes, sourdough-based breads and so much more.
But it really is not just about food for the local business.
Foodstory organises weekly events in the upstairs space above the cafe where it has a variety of activities such as yoga, life drawing and workshops.
As part of this new space, Sandy and Laura also built a vegan wholefoods shop.
Sandy said: "The shop is designed to offer people new products they may not normally get and to help encourage and make the vegan diet a little easier.
"In addition to this, we have put a massive focus on zero waste and bulk items.
"This means we can not only push our zero waste plans, but also offer cheap products as we get them in in such large quantities.
"The plan is to slowly convert the entire shop into a zero waste shop within the next year or so."
Sandy said he aspired to be more like Foodstory.
He explained: "It challenges me to be a better person and I am immensely proud of it.
"I am so excited and love being a part of this journey and where it has taken me and where it will take me in the future."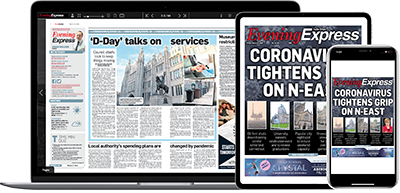 Help support quality local journalism … become a digital subscriber to the Evening Express
For as little as £5.99 a month you can access all of our content, including Premium articles.
Subscribe