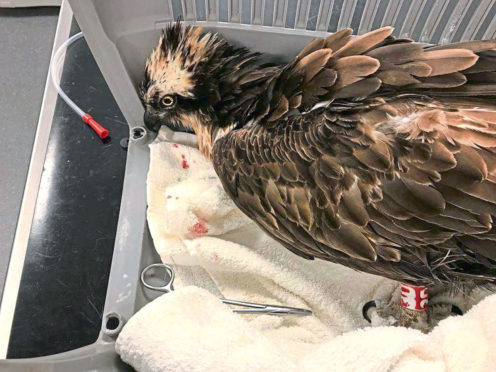 A north-east animal rescue centre was temporarily shut down for precautionary measures after fears one of its bird might be carrying a severe viral infection.
The New Arc, near Ellon, released a statement last night announcing its pre-emptive closure to allow vets from the Animal and Plant Health Agency (APHA) to inspect its premises.
It reopened around 11pm last night.
The closure occured after one of its animals, Ollie the Osprey – taken in by volunteers last week – showed potential symptoms of an infection.
The bird is said to have shown signs of possible neurological damage after being found tangled in fishing line, which had similarities to symptoms in birds suffering from an infection called viral encephalitis.
It causes brain tissue inflammation and can be life-threatening.
The organisation's initial statement said: "As a precaution APHA have instructed us to cease accepting new cases or releasing any birds until testing has taken place and a diagnosis is confirmed.
"As a result we are not accepting or able to respond to wildlife cases until given the all clear."
Later in the evening, the New Arc said: "A vet team from APHA arrived within the hour and carried out thorough checks of all our birds and aviaries before inspecting Ollie and observing his behaviour.
"After three-and-a-half hours they declared themselves satisfied with our methods, procedures and most importantly the health of all our birds… including Ollie."
Councillor Isobel Davidson, who represents the Ellon and district ward, said: "I have been a couple of times to visit them and see the work that they do.
"I can see that they are very passionate people. To not be able to take in any animals must have been difficult – especially since they take in so many and their service is so important."
The Animal and Plant Health Agency could not be reached for comment.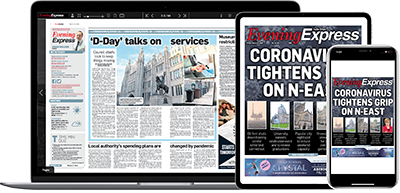 Help support quality local journalism … become a digital subscriber to the Evening Express
For as little as £5.99 a month you can access all of our content, including Premium articles.
Subscribe