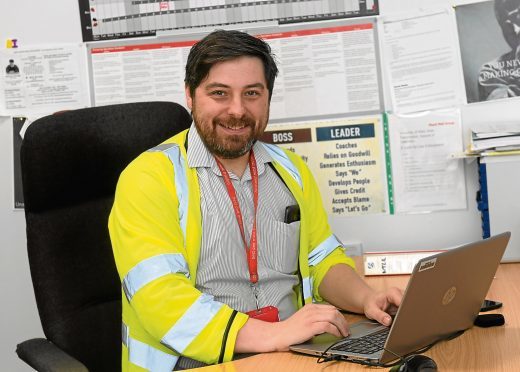 The countdown to Christmas is well and truly on and one of the key questions we will all be asking is – will my gift get there on time?
Behind the scenes, an army of staff from Royal Mail is working round the clock to ensure presents and cards arrive before Christmas Day.
The Evening Express visited the Royal Mail sorting office on Wellington Circle in Altens to learn what goes into the operation of getting the mail to its destination.
The centre's plant manager John Wallace said: "Christmas is without doubt the busiest time of the year and our staff work that little bit harder to get all the parcels, letters and presents safely to our customers.
"On a typical day in summer, between 32,000 and 40,000 items are collected in the North-east and that goes up to 400,000 at this time of year. The operation here is 24/7.
"Our Christmas planning starts in April. We look at what happened last Christmas and consider what we might need in the next one. An awful lot of planning goes into it."
The rise of e-mail has led to a huge drop in the number of letters being sent while internet shopping has meant a major increase in parcel delivery.
John said: "Technology has had an impact. We still get a massive amount of letters but we have gone from being a letter delivery organisation that also delivers parcels to a parcel company that delivers letters.
"I did my son's Christmas shopping in 15 minutes online and many people do the same. A lot of the stuff we deal with comes from online companies. That's the shift we've seen."
The daily challenge at the centre is two-fold – dealing with items arriving from around the country and the world – and dealing with mail collected in the North-east for delivery locally, nationally and internationally.
Throughout the day, mail arrives and is loaded on to huge sorting machines, which run packages along a lightning-fast conveyor belt.
It is able to scan the postcode and automatically send the item to an individual postie's work station – and even sorts mail within that station into the most convenient order for delivery.
The sorting machine is able to process 40,000 items each hour.
John said: "It's a huge bit of kit. We're making the postie's job as easy as we can. It is great for the customer as well because then they get their mail quicker."
Postal workers arrive for work at around 4.30am and begin their rounds; some of these in densely populated areas of Aberdeen, others in rural areas where there are only a few stops.
John said: "It's a huge area to cover. We have staff who will travel 40 miles away just to collect mail."
Throughout the year, the centre employs 114 sorting staff and, such is the demand in the run-up to Christmas that bosses take on another 100 staff to help with sorting and delivery.
John added: "We have had a lot of staff who worked in the run-up to last Christmas and decided to come back this year."
While those processes tend to run smoothly at the centre, there is one thing staff can't control – the weather.
John said: "It's always our biggest challenge. If bad weather strikes and is particularly bad, we've got to take a step back and ask – what do we do now?
"Despite the snow and ice, we've done very well in the last couple of weeks."
The sorting office has two distinct departments – sorting and delivery and managers work closely throughout the day.
John said: "We speak daily about what challenges we've had and the impact it will have on sorting and delivery, and try to address whatever we need to, including any problems the weather is giving us."
John said there are three things people can do to ensure their mail arrives on time: Write the address clearly, include a postcode and send items before the Christmas deadlines. He said: "If it doesn't have a postcode, it has to be manually sorted.
"It makes our job that little bit harder."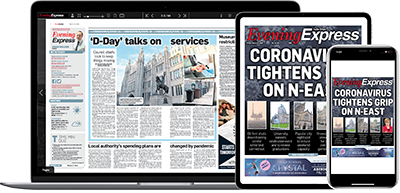 Help support quality local journalism … become a digital subscriber to the Evening Express
For as little as £5.99 a month you can access all of our content, including Premium articles.
Subscribe