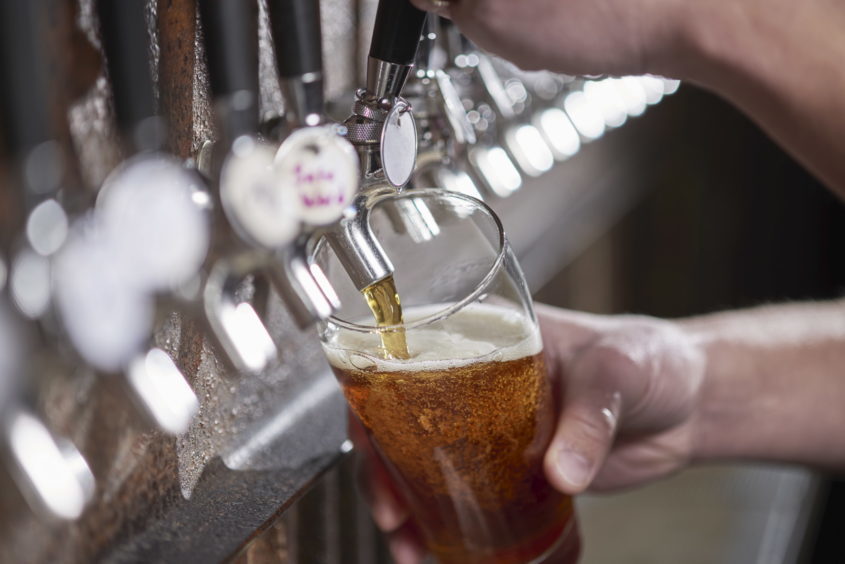 A round-up of what new beers you can find where this weekend and some suggestions on what to try.
The Craftsman Company
Garry Russell, Chief of Stuff at The Craftsman, has been on the hunt for new beers to bring to Aberdeen.
He said: "I was lucky to get out and about and found myself at the Boundary brewery in Belfast.
"They are a co-op owned brewery and are making some amazing beers at the moment. I was lucky enough to try their new saison that will be released in the next few weeks.
"Watch this space for a meet the brewer with these guys soon."
In the meantime, Garry has been enjoying Fierce Beer's collab with Brew York, Very Big Moose Tonka.
"We at The Craftsman Company have been lucky enough to get a keg of Very Big Moose: Tonka. An Imperial Chocolate Stout weighing in at 12% ABV.
"The Tonka bean gives complex vanilla and coconut notes to an already rich and chocolatey indulgent beer.
"Well balanced and with warming alcohol. Just the ticket to see out the rest of these cold days before spring."
Also on at The Craftsman:
Wild Beer: Millionaire, stout
Burnt Mill: he Groves, saison,
Wild Beer: Brett Brett, DIPA
Wild Beer: Nebula, Hazy IPA,
North Brewing: Full Fathom 5, Porter
Schneider Weisse: Original Tap 7, Hefeweizen
Tiny Rebel: Clwb Tropicana, IPA
Timmermans: Strawberry, fruit
SIX°NORTH
Burning Sky has taken over the taps at 6DN and bar general manager Kerr Sellars has not one, but three choices of the week from this South Downs brewery.
Kerr said: "Cuvee 2017 is a saison blended with lambic imported from Belgium. It's a ridiculously sessionable sour beer that drinks much like a Belgian gueuze.
" I am blown away by how great this beer is.
"The Vintage Monolith is a two-year-old vatted black beer.
"I agree with the brewer that it's hard to stylise this beer as anything other than 'black beer'.
Slightly tart on the nose, the flavour is akin to a stout but much lighter, easy drinking with a minor hoppy bitterness to finish
"Finally, Easy Answers is a super easy drinking IPA. Slightly dank, especially on the nose but tastes more like a vermont style IPA – light, fruity and thirst quenching.
Also new for Six°North will be:
Tempest : Vermont Session IPA
Wiper & True: Bristol Shake,  grapefruit pale ale
Alvinne: Gaspar , Belgian IPA
6DN: Brevet, saison
Liefmans: Oud Bruin,  sour
Siren: Caribbean Chocolate Cake,  tropical stout
BrewDog Gallowgate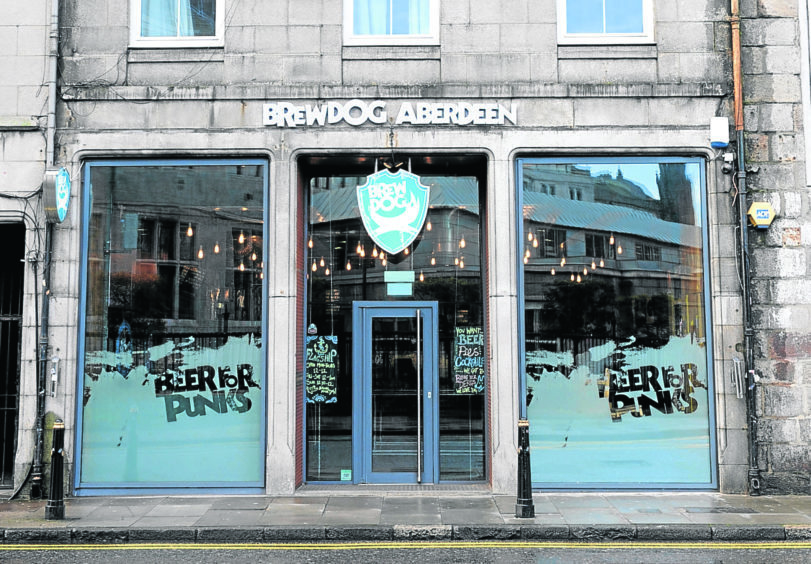 Keyholder Kirsty Davidson is staying in-house with her beer choice for the week – Brewdog's newly-released Paradox Grain.
Kirsty said: "It just launched on Thursday. It's an imperial stout that has been aged in a former bourbon whiskey barrel.
"You get the taste of the bourbon through the roastiness of espresso and it just blends lovely together. It's 13.5% so do treat it with caution.".
Also on at Brewdog Gallowgate this weekend:
Kinnegar Brewing: Great Arch,  kölsch-style
Yellow Belly Beer: Post Ahopalypse IPA
Boundary Brewing: D'être,  saison/farmhouse ale
DOT Brew: American Stout
BrewDog : Small Batch Tangerine Zephyr, sour
BrewDog Castlgate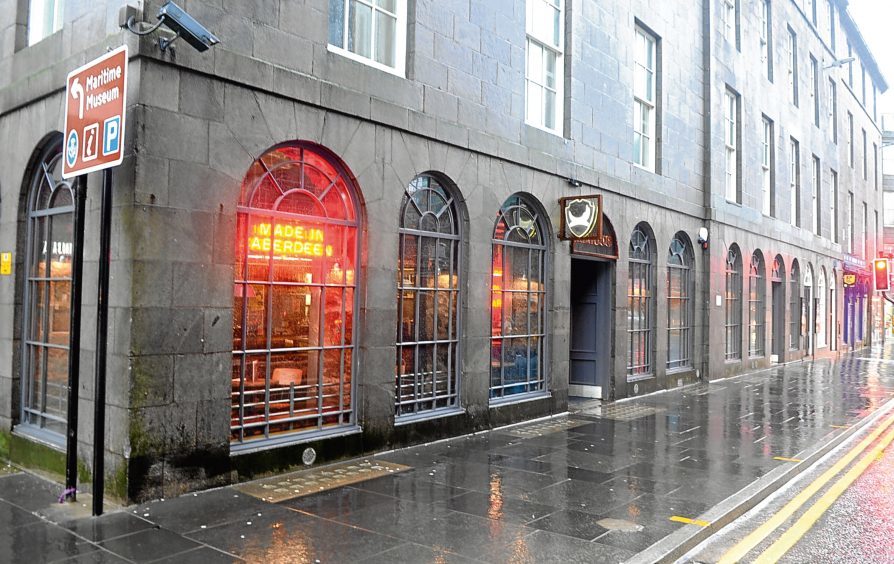 Craig Fallenstein, general manager of the bar, said it has a dark-versus-light theme on this weekend, showcasing four breweries with two beers from each.
He said: "I'm looking forward to the Neon Raptor Never Forget. It's a Turkish delight mint imperial stout.
"That'll be different. The Central Waters Drift IPA is meant to be a phenomenal beer, so I'm looking forward to that, too."
On tap are:
Neon Raptor Brewing Co: Never Forget Your Amethyst,  stout/ imperial /double
Neon Raptor Brewing Co: Instant Street,  sour
Dark Horse Brewing Co.: Crooked Tree IPA
Dark Horse Brewing Co: Name For Coffee Porter
Central Waters Brewing Company: Rift IPA
Central Waters Brewing Company: Mudpuppy: Porter
O/O Brewing: Balamundi Pale Ale
O/O Brewing: Baltic Porter
CASC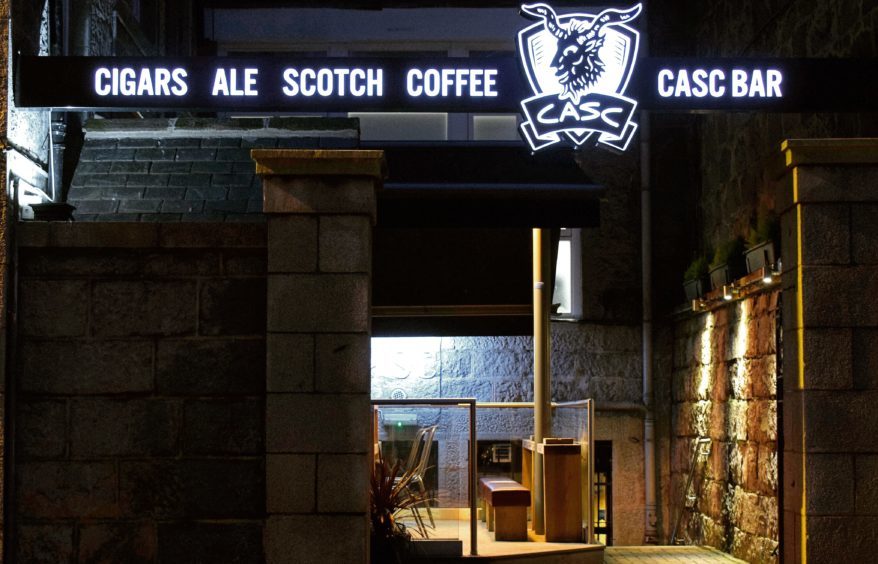 The bar is one of just 11 in the UK to help Siren Craft Brew celebrate it's fifth birthday.
On tap from Siren will be:
Limoncello IPA – Fifth Anniversary Edition
Caribbean Chocolate Cake
Shattered Dream
Hard Rollin'
Double Iced Latte
Calypso 4%
Little Legend 5%
Suspended in Space
Coldblooded
Miniature Hero
Afterlight (Nitro)
Westhill Service Station (Hop Shop Aberdeen)
There's been a Viking invasion at Westhill Service Station and their beer guru Chris Proctor has invited it …
Chris has been tucking into Swedish brewer Omnipollo's Fatamorgana, an 8% DIPA.
He said: "I've been pestering the Swedish beer gods for over a year now to get some Fatamorgana over to Scotland for us to try out … and they actually made it happen!
"Dank loads of hops. Flavours of pineapple, mango and grapefruit with heavy bitterness. Drawing inspiration from the fidelity of a saison – rustic, alluringly cloudy and crisp – this double IPA was brewed using oats and wheat. Dry-hopped twice and completely untouched post fermentation to preserve aroma and flavour.
"Still some available in store and on Hop Shop. Get it down you and appreciate it's awesomeness.
"PS this looks more like orange juice in a glass than an actual glass of orange juice."
Also new at Westhill this week:
Verdant: Quiet Charge Pale Ale,  American Pale Ale
Tiny Rebel: Chocolate Stay Puft,  sweet stout
Tiny Rebel: Peaches & Cream IPA
Magic Rock: Panther Pale Ale
Alphabet Brewing: Strange Ways, cream pale ale
Alphabet Brewing: Get To The Chopper,  IPA
Northern Monk: Heritage IPA,  pale ale
Track vs Garage: Venga Pale Ale, pale ale
Cloudwater: DIPA Enigma
Cloudwater: DDH IPA Enigma Chinook,  IPA
Northern Monk vs KCBC: Very Stable Genius, lager
The Kernel: Biere de Saison Damson, saison
Aecht Schienkerla: Fastenbier,  smoked lager
JK Fine Foods
Craft beer expert Pete McKay is clearly looking forward to better weather with the clocks going forward this weekend.
He said: "Sunny days for me need a big bottle of Wild Beer. Their Shnoodlepip and Squashed Grape are giving me the eye just now, and their 2017 blend is sure to be a good'un.
"And Amundsen's Lorita is still one of my favourites at the minute."
Also new in at JK Fine Food is Brew Toon's Weekend Hooke and Tiny Rebel's  Peaches And Cream IPA.
Blog: All About The Beers – your guide to what's happening in the North-east craft beer scene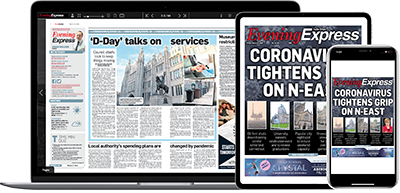 Help support quality local journalism … become a digital subscriber to the Evening Express
For as little as £5.99 a month you can access all of our content, including Premium articles.
Subscribe