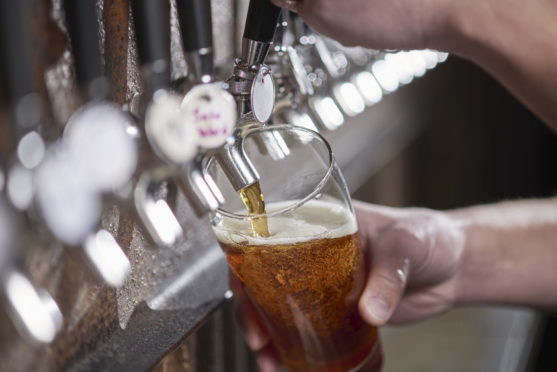 We take a look at what Aberdeen's craft beer bars have on tap along with some recommendations on what to try.
The Craftsman Company
It's a holiday weekend and Stuart Nimmo, manager at the Craftsman is feeling fruity with his beer choice.
He said: "We've kept it juicy with Fourpure's Juicebox. This has to be one of the industriy's best and favourite juicy IPAs. Brewed with plenty oranges this is a hoppy breakfast drink of an IPA sure to keep everyone refreshed on an (hopefully) sunny bank holiday weekend!"
Also new and guesting at The Craftsman:
North Brewing: Transmission (IPA)
Brewdog: Eight Bit (NEIPA)
Redchurch: Dry Hopped Sour (Sour)
Fierce: Split Shift (American IPA)
VerdantL Bloom (IPA)
Beavertown: Smog Rocket (Smoked Porter)
Thornbridge: Tonttu (IPA)
Tempest: Dios Mio (Jalapeno IPA)
Northen Monk: EXP002 (Sour)
Wylam: Hickey The Rake (Pale Ale)
Adnams: Cucumelon (Sour)
Siren: Calypso (Berliner Weisse)
Wild Beer Co: Wild Goose Chase (Gooseberry Pale)
Six°North
They are on a Swiss roll over at 6DN with a tap take over by BFM aka "Brasserie des Franches-Montagnes".
Bar General manager Kyle Sellars said: "BFM are a well renowned Swiss brewery with an impressive range of unique beers.  Jerome from BFM has been brewing for 21 years and the beers we have on tap are really quite spectacular (and rare!).
On top from BFM:
Abbaye St Bon Chien (Imperial Flanders Red)
√225 Saison (Sour Saison)
Cuvee Alex Le Rouge (Imperial Stout)
Highway to Helles: Liberte Edition (White IPA)
La Mandragore (Foreign Stout)
La Torpille (Dark Wheat Ale)
Also on new release and to be tapped this weekend:
Six Degrees: Omnium (Session IPA made with American (not Belgian!) yeast)
North Brewing/ 6DN collab : Belgian IPA
Odyssey Brew Co:  Free Speach (Peach Milkshake IPA)
Weird Beard: Sour Slave (Kettle Sour)
Fierce Beer:  PBJ (PBJ Porter)
BrewDog Castlegate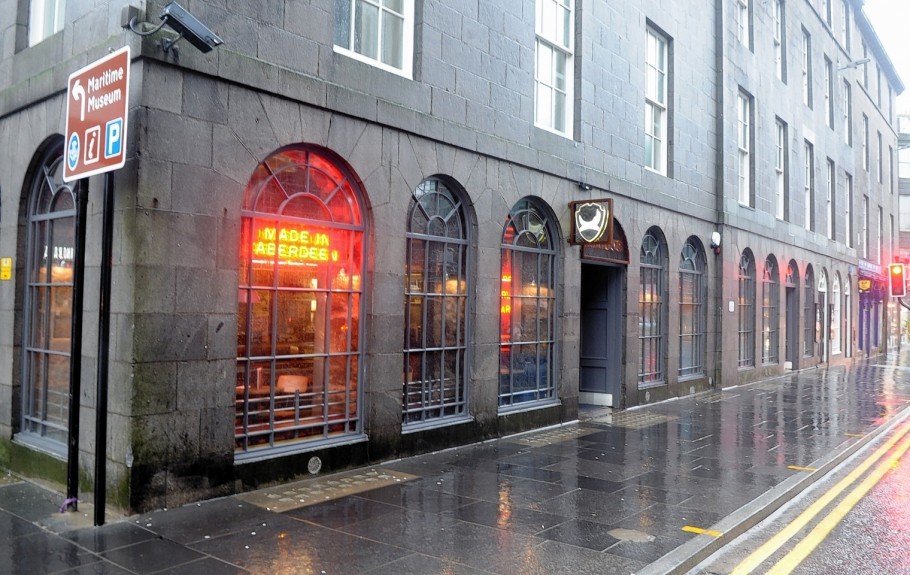 Guesting alongside BrewDog's own beers are:
Craig Fallenstein, general manager at BrewDog Castlegate is choosing his beer of the week at the double.
"It's Double A and it's a collaboration brew we just released on Thursday with the guys from Scofflaw. It's a big double IPA, it's super resiny, piney, grapefruity, a proper big IPA, hopped with all the favourites. They are just an amazing brewery, the Scofflaw guys. They are brewing out of Atlanta over in the States."
Brew York: Raid On Sigtuna (Sour)
Sheppy's Cider Ltd: 200 Special Edition
Gosnells Mead: Hopped Mead
To Øl: 5xRaid Beer (India Pale Lager)
Rochester Mills Beer Co: BBA Toasted Marshmallow Milkshake Stout
BrewDog Gallowgate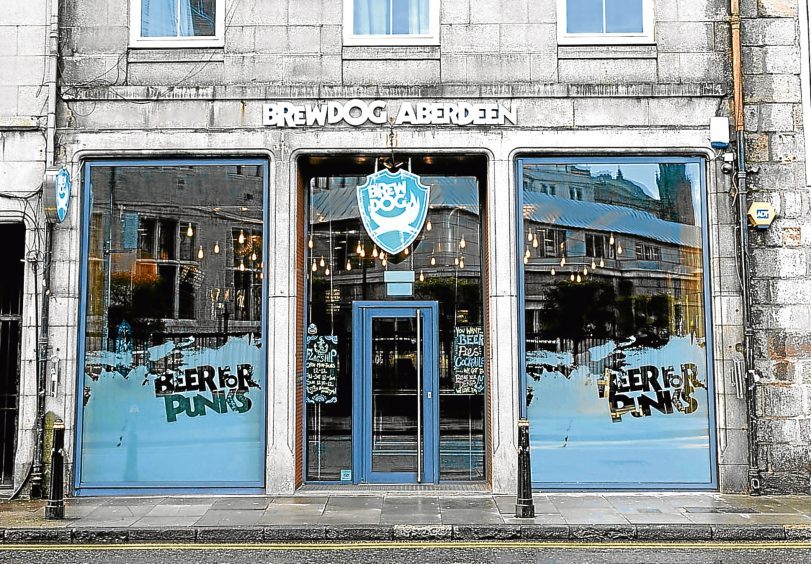 Duty manager Kirsty Guyan is feeling blue, but in a good way. Her choice of beer of the week is To Øl's Mr. Blue.
Kirsty said: "It's a Berlinner weisse and it's packed with blackberries and blackcurrant, but it has a touch of tartness to it. It's a lovely colour and just like drinking a smoothie."
Guesting alongside BrewDog's own beers are:
Hawkes: Urban Orchard Apple Medium Dry (Cider)
To Øl: Mr. Blue 2018 (Sour)
To Øl: 3XRaid Beer Lager   (India Pale Lager)
Against the Grain: A Beer (American Pale Ale)
Against the Grain: Kamen Knuddeln (Kentucky Common)
Against the Grain: The Brown Note (Brown Ale)
CASC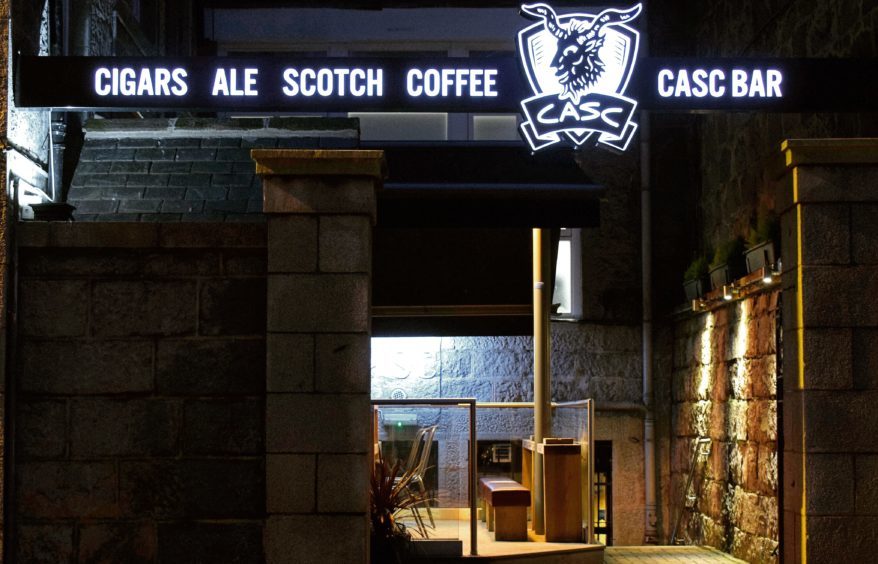 Assistant Bar Manager Dan Vegas wants us all to go to the dark side, this weekend.
He said: "Being the dark beer fiend that I am, my pick of the week had to be Drop Hammer (9.0% ABV) a new offering by Kirkstall Brewer. It's a beautiful Coffee and Vanilla Imperial Stout with rich milk chocolate flavours coming through on the nose and palate made with extracts of pure vanilla and locally roasted coffee. Best of all, it's deceptively smooth for it's ABV."
New and guesting at CASC:
Helles: Tegernseer
Beavertown: Bloody 'Ell
Basqueland Brewing: SSD Dipa
Goose Island: Sofie
The Kernel: India Pale Ale Black
Wiper & True: Huckleberry Amber Ale
Chorlton: Grey Matter
Bertza: Salopian
Chortlon: Hallertau Double Sour
Chortlon: Black Mandarina
Fierce Bar
Nate Bird, duty manager at over at Fierce Bar thinks Swede things are made of this …
He said: "We had a Dugges (Swedish brewers) tap takeover last night so a load of the beers on just now are by them (which are fantastic).
"That said, my beer of the week in my opinion would have to go to our very own PBJ Riot. In the same way the classic peanut butter and jelly (jam) sandwich works so well, this beer replicates that idea. A wonderful fruity and nutty aroma, followed by a huge hit of salt, nuts and slightly tart raspberries which then sweetens out towards the end. All of this is accompanied by a smooth jelly like mouthfeel. Superb."
The Dugges beers, which are on along with a range of Fierce beers are:
Coffee Vanilla Black (Imperial Stout with Coffee & Vanilla)
GBG Beer Week 2018 (Berliner Weisse with Strawberries)
Tropic Thunder  (Berliner Weisse with fruit)
Fresh Fourteen  (IPA)
Cinna Mon (Imperial Stout with Cinnamon)
Moscatel Sour (Sour aged in Moscatel Barrels)
Lemony Linger (Sour Dry Hopped)
Dugges/Wiper & True: Sweet Sweet (Dessert Strong Ale)
Wilder Shades of Pale (Sour with Brett)
Big Idjit (Imperial Stout)
Westhill Service Station (Hop Shop Aberdeen)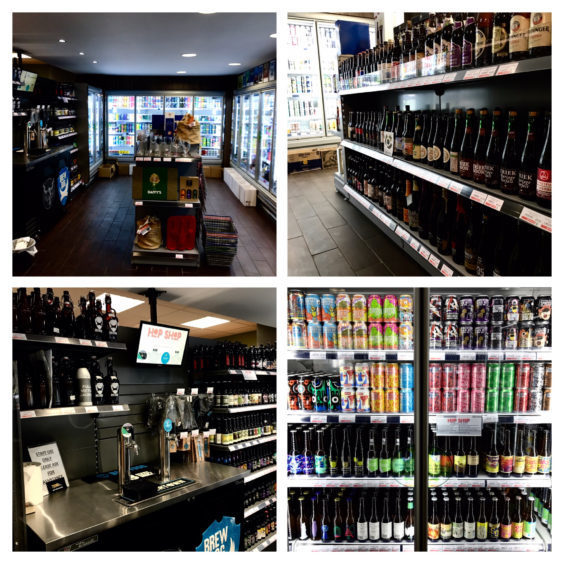 Summer is a time for fruit beers, and beer guru Chris Proctor has picked out a belter with Raspberry Tart from Fierce.
Chris said: "Although this could potentially be just a one-off experimental release from the North East brewery, this 5.5% sour stands up well against their other tart beers – Very Berry, Tangerine Tart & Tropical Tart.
This raspberry version went on our taps last weekend and seems to be winning our locals over. Big flavours of ripe raspberries, some cranberry juice and the mouth-puckering sour-ness give the beer a real crisp punch to it. A sweet and sour explosion similar to sherbet. Dry finish and light-medium carbonation.
Although it's not the best beer I've had recently, it seems to be getting a lot of new beer drinkers into craft beer. A few of my fellow employees have told me it's their favourite beer we've had on tap to date! So for this reason, I think it deserves a mention to encourage people to try it before it's gone. We'll be pouring it all weekend!"
Also new at Westhill:
Northern Monk: Lost Highway (Milkshake IPA)
Northern Monk: Rhubarb Sour
Northern Monk vs Against The Grain: Double Peanut Butter & Jelly (Strong Ale)
Cloudwater: DDH Pale Centennial Simcoe (APA)
Cloudwater: Small Simcoe Loral (Pale Ale)
Beavertown: Tempus Project Metamorph (IPA)
North Brewing vs 6 Degrees North: Belgian IPA
North Brewing vs De Molen: Table Beer
Five Points vs Wild Beer: Hybrid DIPA
Five Points vs Northern Monk: Birthday IPA
Black Isle: Goldfinch (Gluten Free Pale Ale)
Beak Brewery: Simcoe & El Dorado (IPA)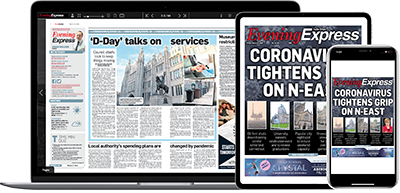 Help support quality local journalism … become a digital subscriber to the Evening Express
For as little as £5.99 a month you can access all of our content, including Premium articles.
Subscribe