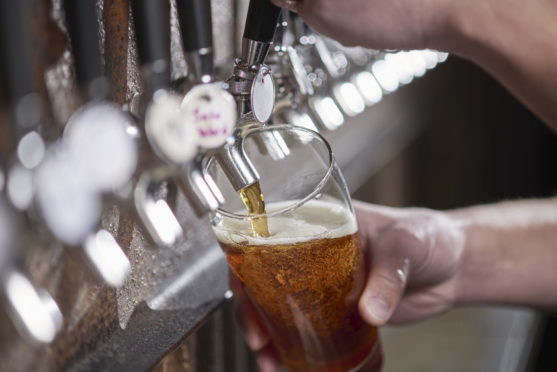 We take a look at what Aberdeen's craft beer bars have on tap along with some recommendations on what to try.
The Craftsman Company
With The Craftsman's new outdoor seating area in play, manager Stuart Nimmo's choice of beer lends itself to alfresco tippling, Bloom IPA from Falmouth's Verdant Brewing Co.
Stuart said: "Bloom IPA is everything a summer IPA should be. It showcases Mosaic and Columbus hops which are complex and rich,  a good ABV(6.5%) with a stripped down malt bill to balance. Think blueberry muffins with a hint of caramel and liquorice. Dank, stinky and packed with juiciness with a good solid bitterness to make it all the more drinkable."
Also on at The Craftsman:
Wylam: Macchiato (Porter)
The Craftsman Co: Happy Pils (GF Pilsner)
Beavertown: Neckoil (Session IPA)
North Brewing: Transmission (IPA)
Brewdog: Eight Bit (NEIPA)
Magic Rock: Rapture (Red Ale)
Fierce: Split Shift (American IPA)
Fallen: New World Odyssey (Blonde)
Timmermans: Strawberry Fruit
Thornbridge: Tonttu (IPA)
Thornbridge: Bear State (West Coast IPA)
Van Honsebrouck: Bacchus (Frambosie)
Tiny Rebel: Lemondrop Amarillo (IPL)
Adnams: Cucumelon (Sour)
Siren: Calypso (Berliner Weisse)
Wild Beer Co: Wild Goose Chase (Gooseberry Pale)
Six°North
The bar's Tess Schulze is particularly enjoying Stone Ripper, from San Diego's Stone Brewing.
She said: ""It's a grapefruit and passion fruit American pale ale. It's got a nice soft bitterness, a softer bitterness than you get from a grapefruit when you eat it. It is really light and easy drinking at 5.7%."
Also on at Six°North:
Achouffe:McChouffe
Achouffe: La Chouffe
Liefmans: Oud Bruin
Beavertown: Bloody 'Ell
Kirkstall: Raspberry Wheat
Evil Twin: I Love You With My Stout
Pilot: Jnr
Stone: Ripper
Wylam/ Dry & Bitter/ Track/ North Brewing: In Every Dream Home A Heartache
BrewDog Gallowgate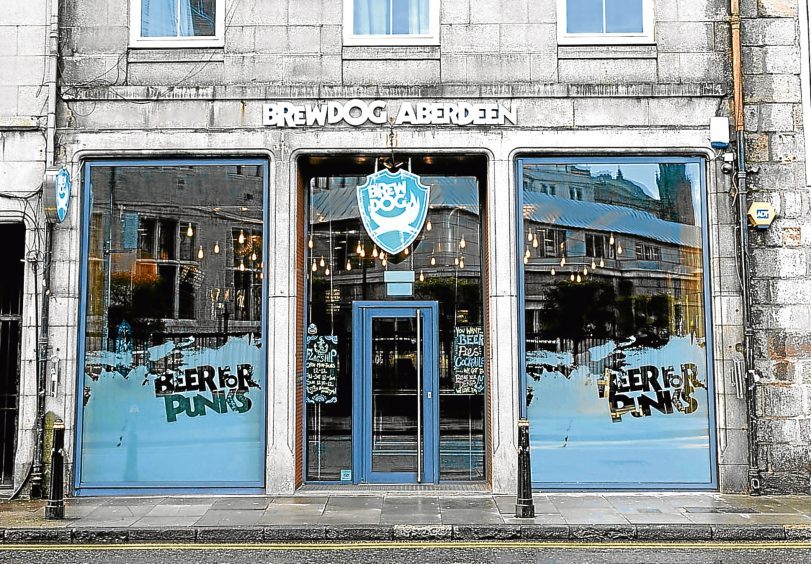 Bar manager Squidy is a fan of the Fanzine beers BrewDog are punting out. They're small batch brews that give beer lovers a chance to offer feedback and help develop on the final product.
This week Squidy is punting Version 2 of Zephyr.
He said: "This one is our lime edition. It's very tangy, sharp, citrusy and delicious. It works really well on a hot day."
Also on at BrewDog Gallowgate:
Against The Grain: Gegen den Strom – Knupp (Imperial Stout)
Against The Grain: The Brown Note (Brown Ale)
Against The Grain: A Beer (American Pale Ale)
Against The Grain: Sho'Nuff (Blonde Ale)
BrewDog Castlegate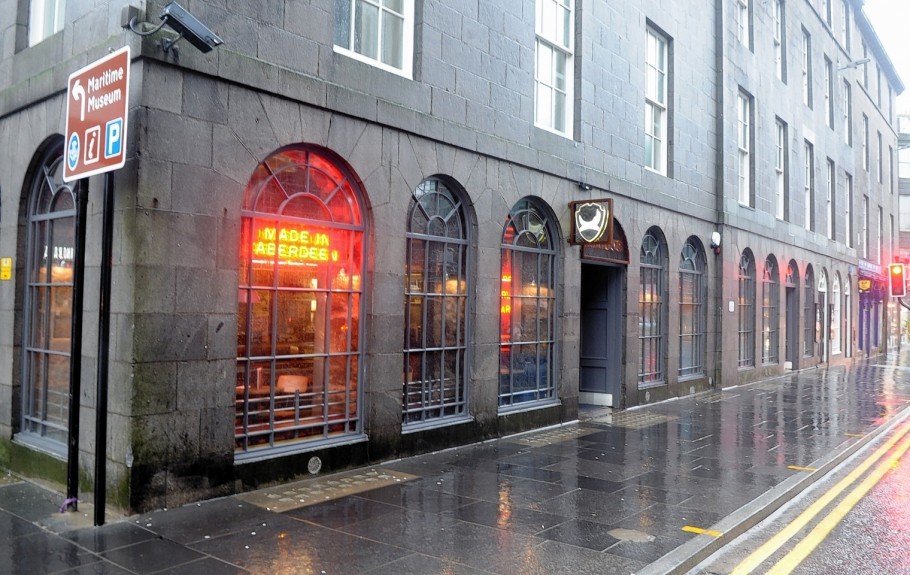 Duty manager Steffie Elmegirab is big on a couple of new BrewDog offerings for the weekend.
She said: "We launched two of our Fanzine beer's today, Zephyr Version 2 and Pulp Patriot. The Pulp Patriot is really nice, it's in the style of a New England IPA, which are really popular at the minute. It has peach and mango in it, really accessible flavours for people, so we expect that one to be flying out the door this weekend."
Also on offer at BrewDog Castlegate:
Thornbridge: Lukas (Lager)
Siren: Limoncello IPA (Fifth Anniversary Edition) (Imperial IPA)
To Øl: Black Malts & Body Salts (Imperial IPA)
Against The Grain: Maple Bockin' Pastries (Doppelbock)
Ridgeside: Small Times (Sour Ale)
Fierce: Very Berry (Sour Ale)
CASC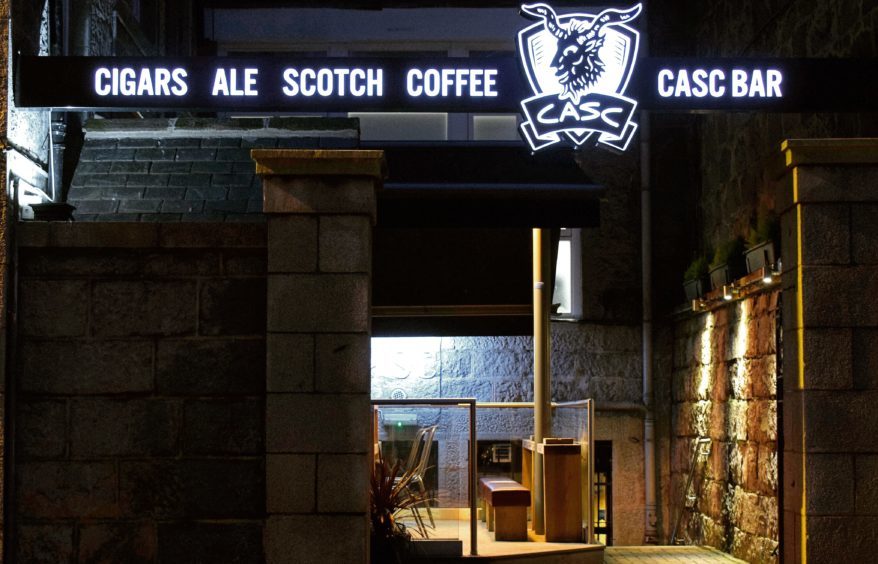 They're working some beer magic over at CASC according to manager Craig Begg.
He said: "This week it's all about Magic Rock, well technically Magic Rock and Hawkshead Brewery's Damn, Son!, a 6.5% sour damson IPA, brewed with damson, hibiscus and lactose..
"Perfect for summer. The nose is not overly sour but really fresh and inviting.
"The palate gives a good deal of hops, Mosaic is really prominent. It's quite astringent with the sourness of the damson balanced perfectly against the sweetness the lactose brings.We have it both on tap and in really groovy 500ml cans.
"Also pouring this week are a couple of CASC summer favourites, Clwb Tropicana, Tiny Rebel's tropical IPA and Pompelmocello from Siren, a grapefruit IPA."
Also on at CASC:
Chorlton: Grey Matter
Chorlton: Mosaic Oatmeal Sour
Chorlton: Hallertau Blanc Double Sour
Chorlton: Black Mandarina
Chorlton: Germanic Pale Sour
Cromarty: Brewed Awakening
Cromarty: Happy Chappy
Tiny Rebel: Fix Up Look Sharp
Goose Island: Sofie
Wild Beer: Maison #1
Westhill Service Station (Hop Shop Aberdeen)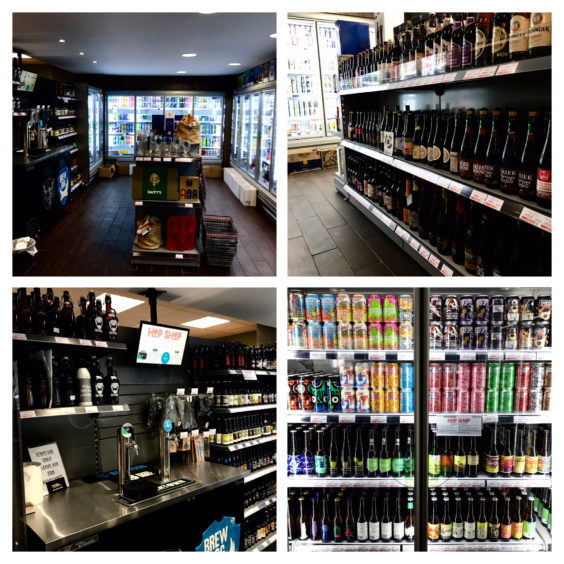 Beer guru Chris Proctor says BrewDog's Eight-Bit is the talk of the town at the moment, so that's what he's talkiing about.
Chris said: Brewdog: "You've probably already heard about it, but in case not, this is some mighty fuss! BrewDog brewed this New England DIPA alongside all the guest breweries present at this year's BrewDog AGM last month. Brewdog, Northern Monk, Deya, Cloudwater, Magic Rock, Stillwater, Seventh Son and The Bruery.
"Eight breweries, eight different hops, 8%ABV,  Eight-Bit is as soft and juicy as you'd expect from this beloved sub-style, with the several hop additions bringing out stonefruit, tropical notes and a hit of citrus coming through from the addition of orange peel.
"In all honesty, I've been rather underwhelmed by the BrewDog releases this year, but Eight-Bit is a welcomed reminder of how good they could be! It seems like everyone is brewing New England's right now, but regardless, this is a beer that everyone should try! We have plenty cans in store and online!"
Also available at Westhill:
Cloudwater: DIPA v3.1 2018 (DIPA)
Cloudwater: DIPA v3 2018 (DIPA)
Verdant vs Cloudwater: Swifts or Swallows (IPA)
Verdant: Even Sharks Need Water (IPA)
Verdant: Maybe One More PSI? (DIPA)
Verdant vs Fuerst Wiacek: Who's Deborah? (DIPA)
Verdant vs Wylam: Who Unfollowed Me? (DIPA)
Magic Rock: Damn, Son! Sour Damson (Sour IPA)
Unity: Hamwic (Saison)
Unity: Collision (IPA)
Unity: Conflux (APA)
Track vs Deya: Falcone (DIPA)
Brew York: Juice Forsyth (New England Session Pale)
Brew York: Hey Mango (IPA)
Lindemans: Faro (Lambic)
Black Isle: 5 A Day (Fruit Beer)
Black Isle: Rhode Runner (DIPA)
Wiper & True vs Fierce: Aztec Shake (Imperial Stout)
Cromarty: Red Rocker (Red Rye)
Cromarty: Brewed Awakening (Coffee Stout)
Cromarty: Kowa Bunga (Pale Ale)
Cromarty: Happy Chappy (Pale Ale)
Cromarty: Kool Runnings (India Pale Lager)
Cromarty: Udder Madness (Berliner Weisse)
Cromarty: Rogue Wave (APA)
JK Fine Foods
JK's beer expert Pete Mackay's pick this week is just what the doctor ordered.
He said:  For the weather this week I prescribe lindemans Oude Gueuze Cuvēe Renē. The result of a three-year fermentation process is a crisp,  almost sherry-like taste with a long dry finish. This has been a favourite of mine for a long while."
As for the other JK offering's, Pete said:  "It's another cracker from Amundsen, Oceans West Coast IPA is on the shelves, Magic Rocks latest tall boy Damn, Son! damson sour is also in.
"We also have some Limoncello IPA still on the shelf and a restock of Black Isle Goldfinch and Magic Rock Fantasma, this time in 330ml cans, in our gluten free section."
Fountainhall Wines Stonehaven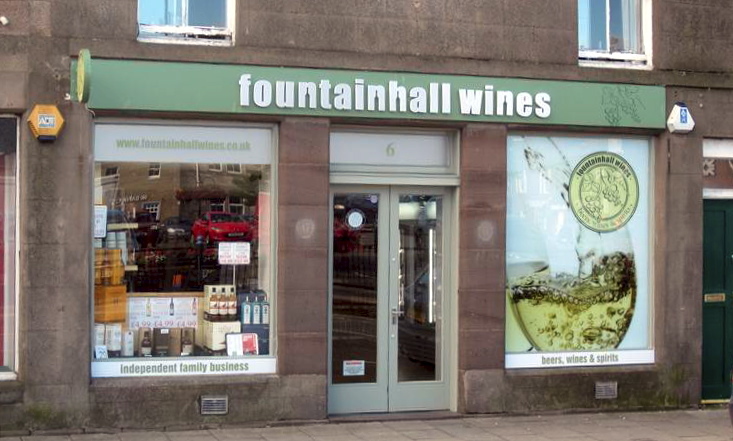 Manager Steve McQueen is staying local with his beer recommendation this week.
He said: "I would like to  mention Reid's Gold Brewing Company. Barry Reid used work in the oil industry and  made beer as a wee hobby on the side. He is now 100% focused on the beer, they are brewed in Stonehaven and are rather nice too.
"So far he has made Green Monkey Wheat, Raspberry Sun, 8 Ball Stout and  Liberty APA. I have taken in Green Monkey Wheat and Raspberry Sun to show a little support for a local brewer."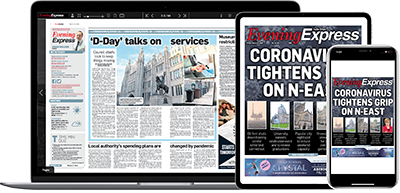 Help support quality local journalism … become a digital subscriber to the Evening Express
For as little as £5.99 a month you can access all of our content, including Premium articles.
Subscribe