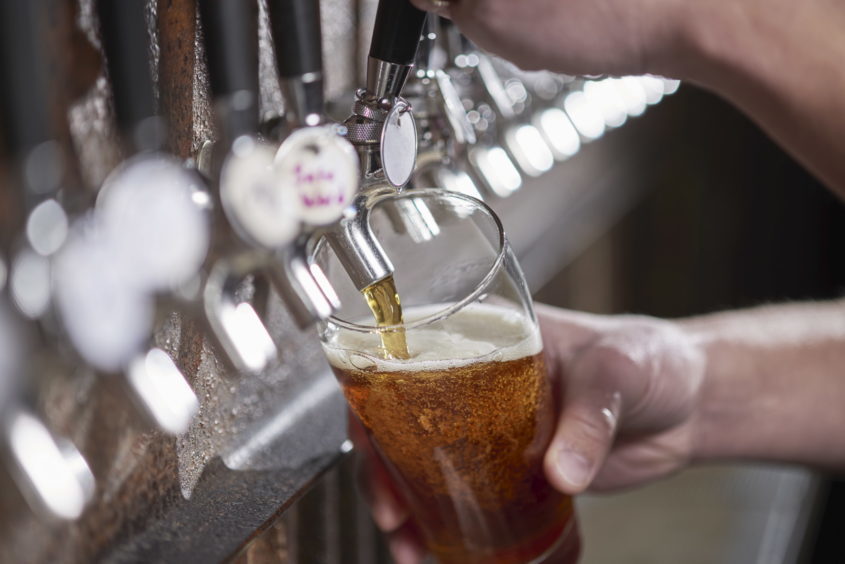 A round-up of what new beers you can find where this weekend and some suggestions on what to try.
The Craftsman Company
Bar manager Stuart Nimmo says this week's delivery was a treasure trove of deliciousness, up to and including a keg of Wylam's Hazelnut Praline Coffee Porter, which has a big malt profile with lactose and cold brew hazelnut coffee.  "Decadent deliciousness in a glass," said Stuart.
He added: "The seasonal stand out, however, goes to Tiny Rebel's Lemondrop Amarillo, Vic Secret (yes, these are names of hops) India Pale Lager.
"IPLs are a style that we expect to see a lot of this season as drinkers of big hitting hoppy and hazy numbers seek something a little easier going and 'sessionable'.
"The aroma is almost sherbet-like lemon with a herby undertone. The complex flavour develops and combines stone fruits and subtle pine and melon. Characteristically clean and refreshing on the finish. This tasty little number could convert any lager drinker to the hoppy side of life!"
Also new on at The Craftsman:
Dark Revolution: Velveteen (Milk Stout)
Brewdog vs Fierce: Very Big Moose (Imperial Stout)
Popples: West Coast (IPA)
Alpha State: Lingonberry Tart (Sour)
Fierce: Split Shift (American IPA)
Burning Sky: Easy Answers (IPA)
Van Honsebrouk: Bacchus (Framboise)
Thornbridge: Tonttu (IPA)
Beavertown/Half Acre: Subatomic (Session Pale)
Tiny Rebel: Frambuzi (Raspberry Sour)
Burnt Mill: Cornerstone (Porter)
Adnams: Cucumelon (Sour)
Magic Rock: High Wire Grapefruit (Pale Ale)
Crossborders: Porter
 Six°North
General manager Kerr Sellars has gone over to the dark side for his choice of the week – Black Isle Brewery's Systems Theory.
He said: "It's an imperial stout, it has lots of coffee and dark chocolate. It checks in at 10.1% and is just a lovely beer."
Also on at  Six°North:
Kirkstall: Rasberry Wheat
Box Social: Kaffir Lime Leaf
Box Social: Bad Medicine
Box Social: Gentleman's Nectar
Wiper and True: Amber Ale Amarillo
Fyne Ales/ Grunting Growler/ Dead End Brew Machine: Terrible Twos
Dead End Brew Machine: Death III
BrewDog Gallowgate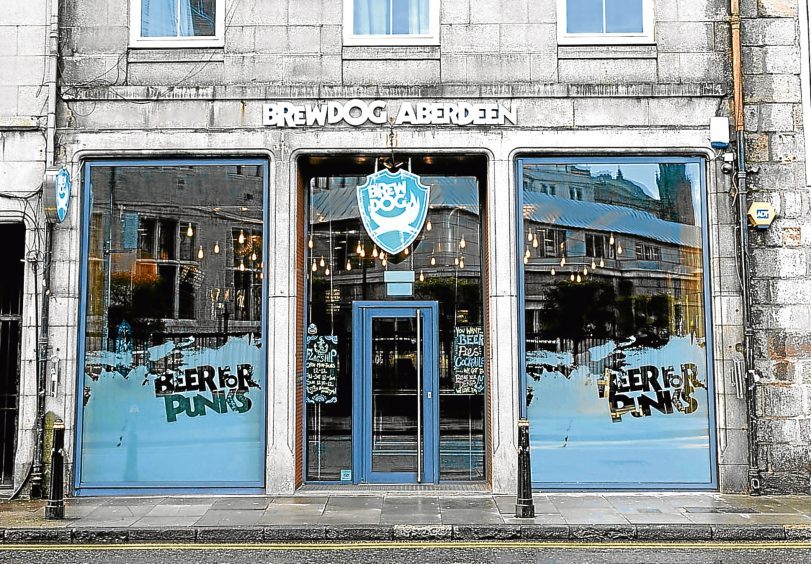 Kirsty Davidson, key holder, is staying on home turf with her beer choice this week.
She said: "Just last night we launched Eight-Bit, an 8% Vermont IPA, It's a new one created for the BrewDog AGM and was a collaboration between ourselves and seven different breweries. Now they've decided to brew it again and put it out in the bars. It's amazing. It has a nice juiciness but you do get that dry end."
Also on at BrewDog Gallowgate this weekend:
BrewDog:Jet Trash – V1 West Coast IPA
BrewDog:Choco Libre (Stout)
BrewDog: Dog G (Imperial Stout)
Kinnegar Brewing: Great Arch (Kölsch)
Boundary Brewing: D'être (Saison)
To Øl: B!pa Citra & Simcoe (Black IPA)
Buxton Brewery: Myrcia (IPA)
Buxton Brewery: Snap Gate (IPA)
The Bruery: So Happens It's Tuesday (Stout)
BrewDog Castlegate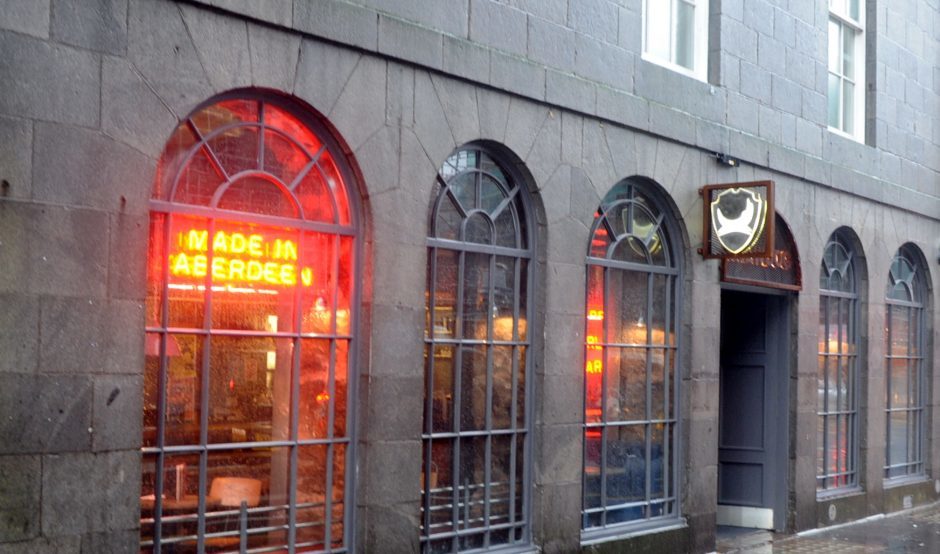 General manager Craig Fallenstein is looking forward to one of BrewDog's new offerings from its Fanzine range.
Craig said: "I'm going with King Of Eight, which is just launching today. It's an East Coast IPA, so it's going to be a big tropical New England style – super juicy with loads of stone fruit. It should be boss."
Also on at BrewDog Castlegate
BrewDog: Fool's Gold (Lager)
BrewDog: Jinx Pale Ale V1 – Washington Hop Edition (American Pale Ale)
BrewDog: Dogma Scotch Ale
Northern Monk: Double Heathen (DIPA)
Northern Monk: Refectory Wild (Sour)
Northern Monk: Patrons Project 4.04 // VICTORIAN LEMONADE IPA// CITRA, LEMONDROP, AMARILLO// DREW MILLWARD // NORTHERN TROPICS (IPA)
Northern Monk: Faith (Pale Ale)
Northern Monk
CASC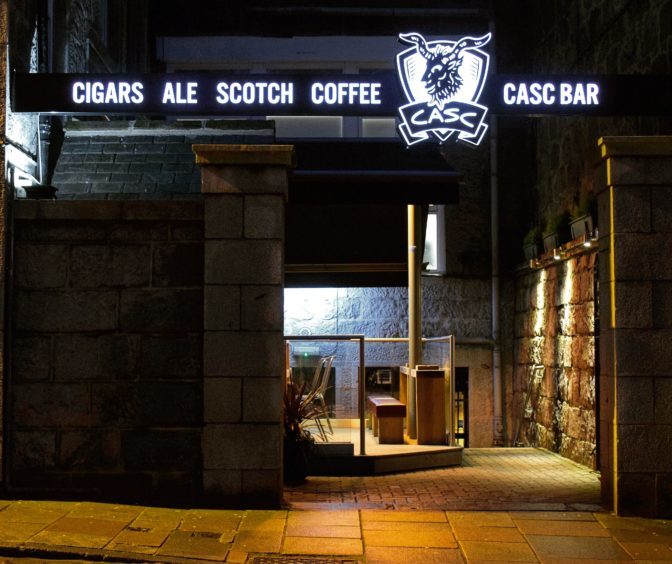 Manager Craig Begg is delighted to be welcoming some cool stuff to the bar this weekend.
But there's one stand out for him, Northern Monk's rather elaborately named Patrons Project 2.04// Double Peanutbutter And Jelly// Pb&J Double Filling// Nomad Clan Imperial Brown Ale at 10% ABV.
Craig said: "I'm really excited to be tapping into this one. If it drinks anything like its predecessor then we're in for a treat!"
He's also keen on the Tiny Rebel's The Great Cornholio, an 8.4% Double Rye IPA and CASC have a keg of Last Shot At Heaven by Wylam, a 5.3% quad hop pale ale.
Also on at CASC:
Top Out: Smoked Porter
Chorlton: Grey Matter
Chorlton: Junga Sout
Chorlton: Blood Orange Sour
Chorlton: Citra Leaf Sour
Chorlton: Mosaic Oatmeal Sour
Chorlton: Lemon Brett Sour
Chorlton: Black Mandarina
The Kernel: Export Stout London 1890
Beavertown: Bloody 'Ell
Cloudwater: Session Pale Loral
Siren: Suspended In Chaos
Tempest: Marmalade On Rye
Westhill Service Station (Hop Shop Aberdeen)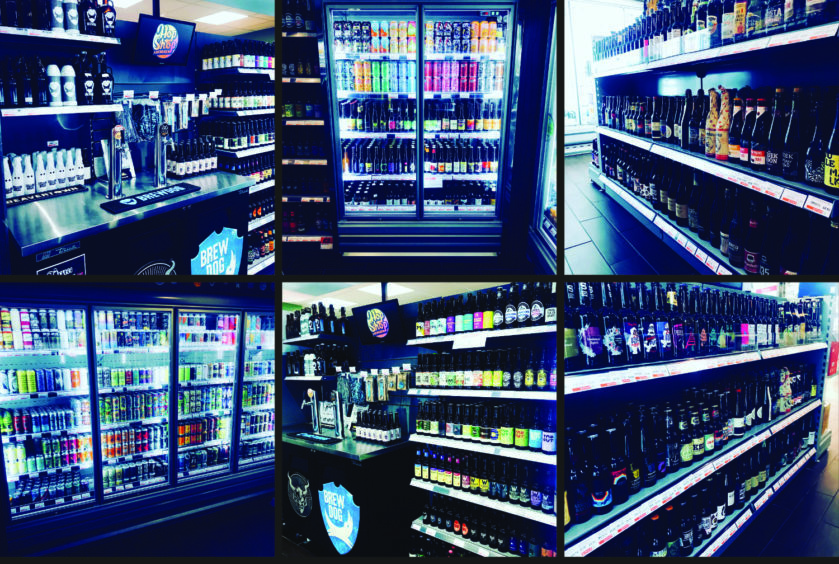 Weshill beer guru Chris Proctor is a huge fan of Swedish brewers Omnipollo – and he's loving their Flyktsoda, which checks in at 7.1%.
Chris said: "This is a magical IPA. Hazy golden colour with a small white head. Luscious tropical fruits and pine on the nose. Flavours of pineapple, passion fruit, oranges and citrus zest. The lactose gives a smooth body to it and it has a nice, light amount of carbonation. Really solid New England styled IPA from the guys that can do no wrong at Omnipollo!"
New at Westhill this week:
Cloudwater: IPA Chinook Citra (IPA)
Cloudwater: DDH Pale Centennial Enigma (IPA)
Cloudwater: Small Chinook Pale (Session IPA)
Cloudwater: Small IPL Citra Mosaic (Session IPL)
Magic Rock: Botany of Desire (DIPA)
Tiny Rebel: The Great Cornholio (DIPA)
Wander Beyond: Illicium (DIPA)
Wander Beyond: Paddle (Gose)
Wander Beyond: Graviton (Session IPA)
Wander Beyond: Quiet After The Storm (Imperial Stout)
Cross Borders: Wee Braw (Session IPA)
Cross Borders: Spring (Wheat Ale)
Erdinger: Sommerweiße (Hefeweizen)
Black Isle vs Poppels: Systems Theory (Imperial Stout)
Reids Gold: Green Monkey Wheat (Wheat Beer)
Reids Gold: Raspberry Sun (Fruit Beer)
JK Fine Foods
JK's Pete Mackay is all about Bloody 'Ell this week, Beavertown's seasonal blood orange IPA.
He said: "I cannot recommend it highly enough. It's been a subtly different beer every year because hop harvests can differ based on environmental factors and using fruit in any way complicates achieving consistency. But I think this is the most vibrant incarnation yet. Zesty, punchy, citrus-balanced with simple malt sweetness and a pleasant bitter/dry finish with a sort of lingering fruitiness. If  I didn't know it was 7.2%, I'd say it was massively sessionable stuff."
Also new at JK Fine Foods this week.
Magic Rock: Botany Of Desire (Honey double IPA)
Tiny Rebel:  Dutty  (Vermont session IPA)
Tiny Rebel: Stay Puft (marhmallow porter)
Yeastie boys:  White Noise (wheat beer)
Fountainhall Wines Stonehaven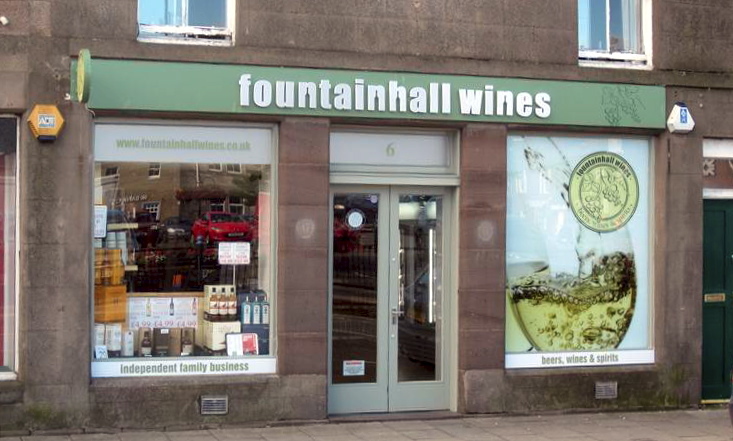 Fountainhall manager Steve McQueen is bigging up Tempest's Drop Kick Me Jesus sour pale ale.
Steve said: "It's great…  perhaps a sour for someone who isn't used to drinking sour beers. I love beers made with Amarillo hops and it adds some delicious citrus notes to this one"
Also new at Fountainhall this week:
Beavertown:  Bloody 'Ell Blood Orange IPA
Erdinger:  Sommerweisse
Stone Brewing:  White Ghost Berliner Weisse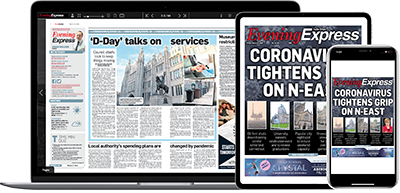 Help support quality local journalism … become a digital subscriber to the Evening Express
For as little as £5.99 a month you can access all of our content, including Premium articles.
Subscribe