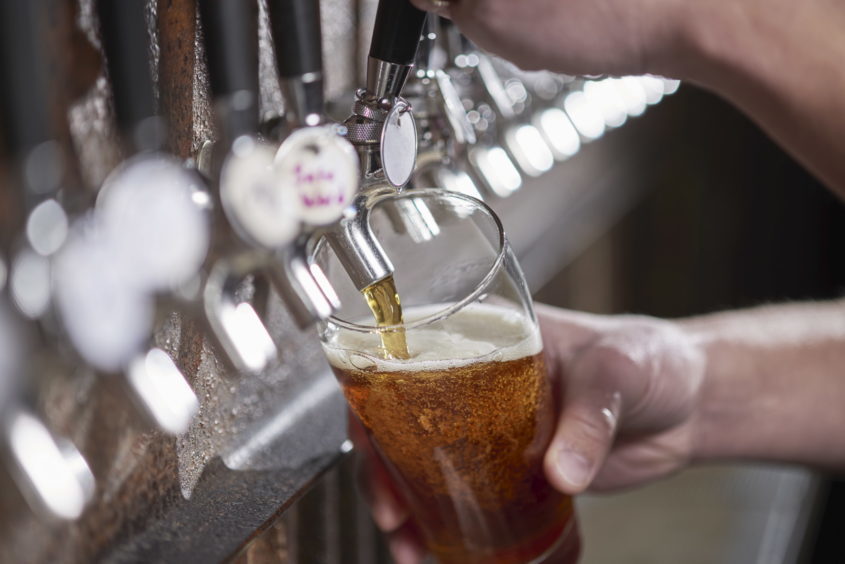 A round up of what's on offer around the North-east this weekend, and some recommendations.
The Craftsman Company
Beavertown fans will be delighted to know that after The Crafstman held a launch for Bloody 'Ell, the seasonal blood orange IPA, they still have some left on tap and plenty in cans.
Meanwhile, bar manager Stuart Nimmo, is looking forward to better weather and the chance to kick back with a refreshing saison or tart, fruity beer.
Stuart said: "With the temperatures in the North-east set to sore to a dizzying 16C this weekend, the pick of the week for us has to be from the unwaveringly reliable Thornbridge brewery in Bakewell, Derbyshire with their Passionfruit and Blueberry Tart.
"This beer pours a dark purple and is full of sour berry tones and finishes with a sweet passionfruit kick.
"Hopefully enough to keep the punters refreshed when out and about this week."
Also on at The Craftsman this weekend:
North Brewing/Basqueland: Imperial Stout
Brewdog vs Fierce: Very Big Moose (Imperial Stout)
Tempest: Old Parochial (Imperial Stout)
Harry Masters: Cidersmith (Cider)
Stone Brewing: White Ghost (Berliner Weisse)
Wild Beer: Epic Saison
Mad Hatter: Triple Penny Lane (Triple IPA)
Fierce Heffen Heff: (Heffeweizen)
Cross Borders: APA
Burnt Mill: Cornerstone (Porter)
Schofferhoffer: Grapefruit (Grapefruit Hefeweizen)
Magic Rock: High Wire (Pale Ale)
Burning Sky: Recusant (IPA)
Six°North
Bar general manager Kerr Sellars is sweet on a sour beer for his recommendation this week – the Amunsden and Duration collab, Headrush, a dry-hopped fruit sour.
Kerr said: "We will have that on from tonight and I'm looking forward to it. It sounds awesome.
"Amundsen are well-known for making really good sour beers, good milk-shakey beers. Every sour I've had from them has been absolutely banging, so I presume it will be the same."
Also on at Six°North this weekend:
Beavertown: Bloody 'Ell (seasonal IPA)
Fyne Ales: Terrible Twos (New England IPA)
Cloudwater: Small Vic Secret (Pale Ale)
Alpha State: Bitter Citron Pale Ale
Brewdog Gallowgate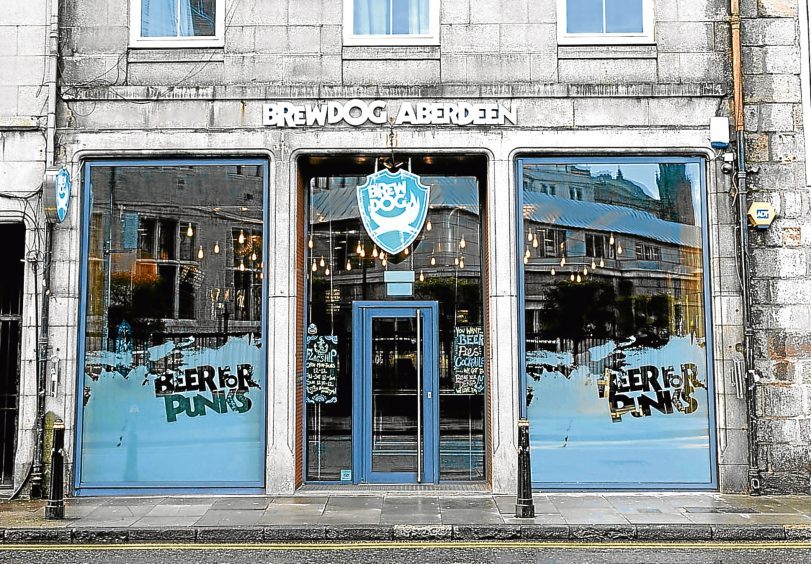 Keyholder Kirsty Davidson is delighted the recent tap takeovers at the bar means lots of choice left from The Bruery, Bearded Iris and Boundary breweries.
Her choice of the week, though, is the Double Scatterbrain from Bearded Iris.
Kirsty said: "It's a nice juicy Double IPA, with a nice bitterness at the end for 8%. On the BrewDog front we have the Blueberry Zephyr, which is a sour wheat beer. With the blueberries you get a nice sweet, sourness at the start then a wheatyness at the end."
Also on at BrewDog Castlegate this weekend:
Bearded Iris Brewing: Catalyst IPA (Double IPA)
The Bruery: So Happens It's Tuesday (Imperial Stout)
The Bruery: Chronology:18 – Wee Heavy (Scotch Ale)
The Bruery: Bouffon (Sour)
Boundary: D'être (Saison/Farmhouse Ale)
Brewdog Castlegate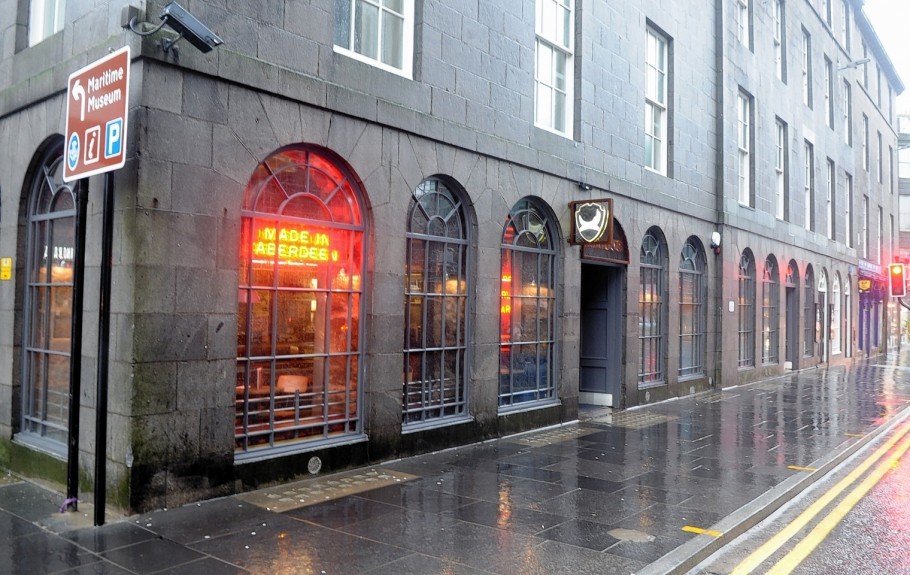 General Manager Craig Fallenstein is a fan of the new BrewDog Fanzine mail order drive, that punts out three new brews every fortnight to discerning fans as well as putting limited editions into the bars on tap and in cans.
He said: "We have the Zephyr, a citrus infused session sour, we have Jet Trash, a West Coast IPA and also Nebula, which is a Russian Imperial Stout. We have limited quantities of these on tap, so come and enjoy."
Also on at BrewDog Castlegate this weekend:
Bruery Terreux: Frederick H. (Sour – Berliner Weisse)
Kinnegar Brewing: Rustbucket (Rye Beer)
Bayerische Staatsbrauerei Weihenstephan: Weihenstephaner Hefeweissbier
Elusive Brewing: The Artist Formerly Known As Imperial Brown Stout (Brown Ale – Imperial / Double)
To Øl : Black Malts & Body Salts (IPA Imperial / Double Black)
Casc
Scottish beers are dominating the CASC taplist with 15 Scottish beers on tap from Top out, Tempest, Fierce, Williams Brothers, Cromarty and Black Isle.
But for bar manager Craig Begg there's one stand out this week and that's Tempest's Powder Day DIPA, checking in at 8.7% ABV.
Craig said: "The nose is quite boozy with big stone fruit-hop aromas. It has great mouthfeel, soft and a little sticky at same time. The sweet tropical fruit flavours give way to a crisp bitter finish. It's a thumbs up from me!"
Also on at CASC this weekend includes:
Salopian: Lullaby
Chimay: Blue
Topout: Smoked Porter
The Kernel: Export Stout London 1890
Fierce: Cranachan Killer
Tempest: Red Eye Flight
Tempest: Marmalade On Rye
Electric Nurse: Dark Skull
Cromarty: White Out
Westhill Service Station (Hop Shop Aberdeen)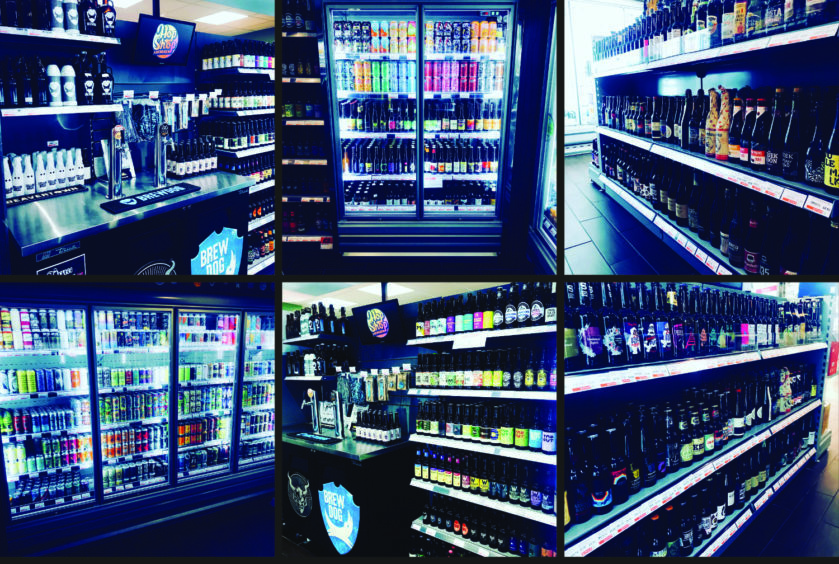 Bloody 'Ell, Westhill beer guru Chris Proctor has picked a good one this week.
He's all about Beavertown's seasonal blood orange IPA.
Chris said: "It's the welcome annual return of the easiest drinking 7.2% IPA around. Bloody E'll is a blood orange IPA that will please anyone and everyone. A stripped back malt bill allows the highly hopped Amarillo and Citra to smack you in the face with divine tropics.
"Brewed with literally kilos of blood orange juice and zest giving a lush, tangy, fresh orange presence.
"You just gotta smile while sipping on this. After a heavy winter falling in love with big porters and imperial stouts, Bloody 'Ell appears at the perfect time to get the pallet in to full IPA appreciation mode for a crazy summer of beer ahead."
Also new at Westhill:
Verdant: Planets Don't Twinkle (IPA)
Verdant: Make It Really Yellow (IPA)
Evil Twin: Imperial Biscotti Chili Hazelnut Break (Imperial Stout)
Evil Twin: Imperial Doughnut Break (Imperial Porter)
Evil Twin: Even More Pecan Pie Jesus (Imperial Stout)
Omnipollo vs Trillium: Covered In Puppies (DIPA)
Omnipollo: Flyktsoda (IPA)
Omnipollo: Hilma (DIPA)
Amundsen vs To Øl vs Brus: Natural Born Chillers (Session IPA)
Amundsen vs Duration: Head Rush (Sour)
Founders: DKML (Malt Liquor)
Founders: KBC (Kentucky Breakfast Stout) (Imperial Stout)
Founders: Azacca (IPA)
Founders: Rübæus (Fruit Beer)
Founders: Green Zebra (Gose)
Founders: Frootwood BA (Fruit Beer)
Brew York: When Passion Turns Sour (Berliner Weisse)
Brew York vs Bone Machine: Raid On Sigtuna (Sour)
Brew York: Goose Willis (Sour)
Thornbridge: Pineapple Halcyon (DIPA)
Whiplash: Swoon (DIPA)
Brew By Numbers: 65/01 DDH (IPA)
Northern Monk: Sharknado (IPA)
Ridgeside vs Northern Monk: Muffin Compares 2 U (Sweet Stout)
Ridgeside: Small Times (Berliner Weisse)
Siren: Pompelmocello (IPA)
Brewski: Mangofeber (Session IPA)
Brewski: Candy Queen (Berliner Weisse)
First Chop: APE (Gluten Free IPA)
First Chop: Juicy (Gluten Free IPA)
Odyssey: Juice Vibe (DIPA)
Odyssey: Dank Destroyer (DIPA)
JK Fine Foods
Pete Mackay, beer buyer for JK Fine Foods, gives a nod to Bloody 'Ell this week, along with the Brewdog and Fierce collab Very Big Moose.
But for his beer of the week he's going with Wild Beer Blend 2017.
Pete said: "Sour beers are great on a hot ( r at least mildly warm) sunny day and Wild Beer have been perfecting the arts of blending and barrel ageing and hit the nail right on the head, with this one.
"And in fairness, the 5 other sour 750 ml bottles we have from them are great as well. Aye, I'm liking sour right now."
Fountainhall Wines Stonehaven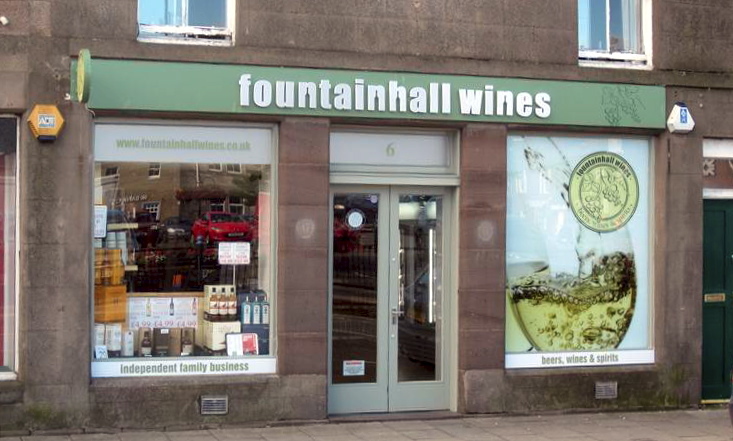 A new addition to the blog is this great outlet in Stonehaven with a grand array of beers.
Manager Steve McQueen is bigging up a big beer, this week, Brewdog vs. Fierce Beer Very Big Moose, which notches up a 12%ABV.
Steve said: "This is a super-imperial version of Fierce's Moose Mousse chocolate stout and there is no shortage of delicious chocolatey flavours. If you are feeling adventurous then crack this one open to make an ice cream float but you moosn't forget that at a hefty 12% this beer certainly commands a level of respect and deserves to be slowly savoured."
Also new in at Fountainhall:
Brewdog : Clockwork Tangerine
Fierce: NEIPA Red Rye
Magic Rock: Fantasma Gluten Free IPA
Maisel's: Weisse Original Hefeweizen
Wild Beer Co: Sleeping Lemons Gose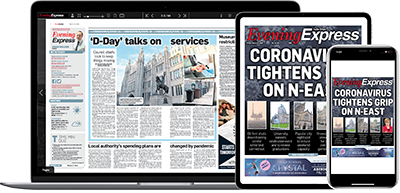 Help support quality local journalism … become a digital subscriber to the Evening Express
For as little as £5.99 a month you can access all of our content, including Premium articles.
Subscribe